While the Canadian economy has shown strong signs of recovery, cases of COVID-19 are still on the rise. Therefore, lockdowns and public restrictions remain prevalent as well. In such times, investors may have noted a rise in certain businesses, especially those which made the best of the homebody economy. In other words, businesses that have been able to not only carry on but flourish amid the stay-at-home orders, as against those which are awaiting the reopening of the economy.
So, with the third coronavirus wave in mind, we will be looking into the stock performance of three Canadian establishments that have and are likely to keep going steady during the pandemic.
Canadian Imperial Bank of Commerce (TSX:CM)
Stocks of Canadian Imperial Bank of Commerce, or CIBC, recorded a notable growth of about 20 per cent year-to-date (YTD). While the financial stock collapsed during the March 2020 market crash, it has recovered by almost 60 per cent in the past one year and is currently trending high amid top price performers on the TSX.
Business got a little rough for banks in 2020 due to the economic downturn and increased provisions for credit losses (PCLs). But as the economy slowly started to reopen in phases and banks were able to lower their PCLs, things began to improve.
The improvement reflected in CIBC's first-quarter 2020 financials, which recorded a 34 per cent year-over-year (YoY) jump in its net income of C$ 1.625 billion. Its diluted earnings per share (EPS) also shot up to C$ 3.55, up 35 per cent YoY.
CIBC also pays a quarterly dividend of C$ 1.46, which notes a five-year growth of 5.27 per cent.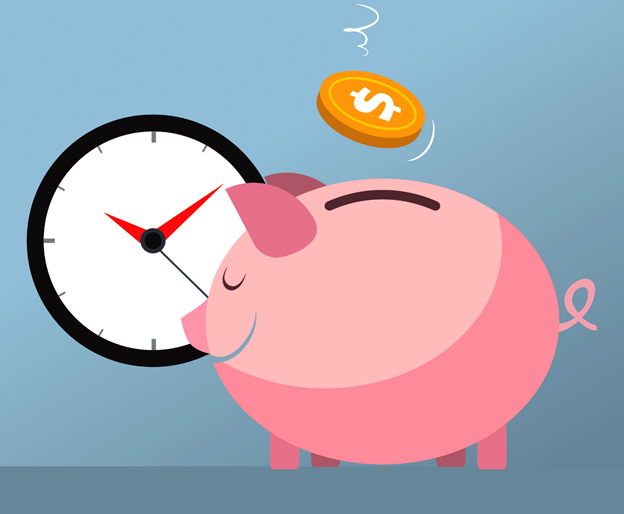 ©Kalkine Group 2020
Rogers Communications Inc (TSX:RCI.B) & Shaw Communications Inc (TSX:SJR.B)
Rogers Communications made headlines in March after it announced its decision to buy peer Shaw Communications – a move that could take away Telus' (TSX:T) position as Canada's second largest telecom player.
Rogers, currently the country's biggest telco giant with millions of subscribers, saw its stocks surge by nearly nine per cent in the past one year and by about four per cent YTD. Its dividend yield, meanwhile, stands at 3.295 per cent for a quarterly dividend of C$ 0.5.
On the financial front, Rogers posted three per cent surge in its net income of C$ 361 million in Q1 2021.
Rogers has a massive cable footprint across the country. With Shaw in tow, this is likely to widen further, especially with their 5G network expansion plan for the merged company.
Shaw Communications, on the other hand, recorded a massive stock price surge following the acquisition announcement. Its YTD growth now stands at about 60 per cent.
Shaw also pays a monthly dividend of C$ 0.099, which posts an yield of 3.346 per cent on TMX.
Loblaw Companies Limited (TSX:L)
Loblaw, one of Canada's largest grocery chains, registered a growth of nearly five per cent in its stock price over the past year. This year, the consumer stock has surged by about 12 per cent.
Being in the business of food and pharmacy retail, Loblaw has been largely unaffected by the pandemic-triggered market swings. If anything, the grocery chain industry saw an increase in demand amid panicked and bulk-buying rushes.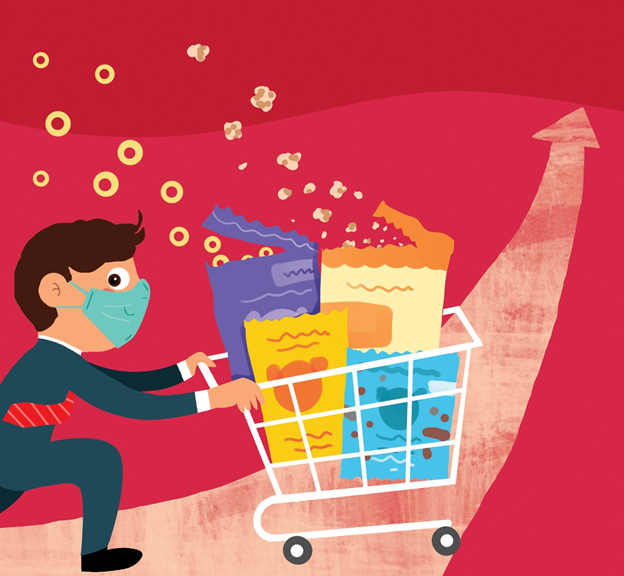 ©Kalkine Group 2020
Plus, its expanding e-commerce platform is also likely to help its business grow in the near future, especially amid lockdowns.
Meanwhile, Loblaw stocks are considered to be trading at a discount in comparison to its peers, which gives investors a good entry point.
Speaking of stocks, Loblaw pays its shareholders a quarterly dividend of C$ 0.335, which presently has an yield of 1.912 per cent, as per TMX.
In the first quarter of fiscal 2021, the Canadian retailer saw an increase of 30.4 per cent YoY in its net earnings attributable to common shareholders of C$ 313 million.
The above constitutes a preliminary view and any interest in stocks should be evaluated further from investment point of view.