Summary

A pioneer of DSO Iron ore business segment in Tasmania
Shree seeking an environmental clearance to restart Nelson Bay operations
Soil and rock chip sampling program to identify drill targets at Golden Chimney west
Shree Minerals Limited (ASX:SHH), a diversified explorer and developer, advancing on the mining and production of iron ore and dense media magnetite at the flagship Nelson Bay River Iron ore Project and gold exploration activities at the Golden Chimney project.
Shree Minerals is accredited to be the pioneer to conceptualise and realise the DSO or Direct Shipping Ore potential of iron ore mineral resources in Tasmania. This commercialisation milestone motivated other such ventures in the region over time benefitting the community and regional infrastructure.
Backed by strong leadership and investors, the miner remains committed to redeveloping mining operations at Nelson Bay. Over the years in order to diversify and expand, Shree ventured into prospective Gold and Copper projects.
Flagship Nelson Bay River Iron Project
The Nelson Bay Iron Ore mine is located in almost 7 kilometres north-east of the coastal town of Temma in north-western Tasmania.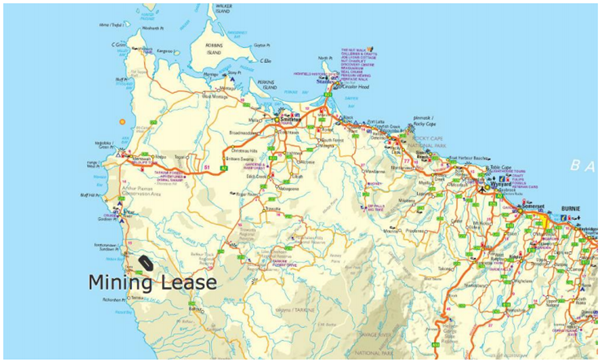 North-West Tasmania Location Plan Source: Shree Minerals
Upon commencement of operations, Nelson Bay River became the first greenfield mining operations in all of North-West Tasmania, not only contributing to the local community but the entire region, directly employing over 50 people through the company or its contractors.
The mining project enjoys the presence of the existing excellent infrastructure, including road and proximity to export facilities such as Port Burnie.
Historically, the Nelson Bay project operated for a short term from November 2013 till June 2014, plagued by the decline in the commodity prices by as much as 50%. NBR produced direct shipment iron ores (DSO) fines and lumps products and plans to commence further production of dense media magnetite (DMM) which is widely utilised for the coal washery industry. So far, a total of 181,000 tonnes have been recorded with low impurities like alumina (Al2O3) at only 1.3%.
Re-development opportunities accelerate with recovery in Iron Ore Prices
With the strong push from global governments, including the developing nations of China and India on Infrastructure development, the demand and in tandem, the iron ore prices are anticipated to gain strength over the upcoming months. Increased construction activities and race for infrastructure development will facilitate iron ore prices.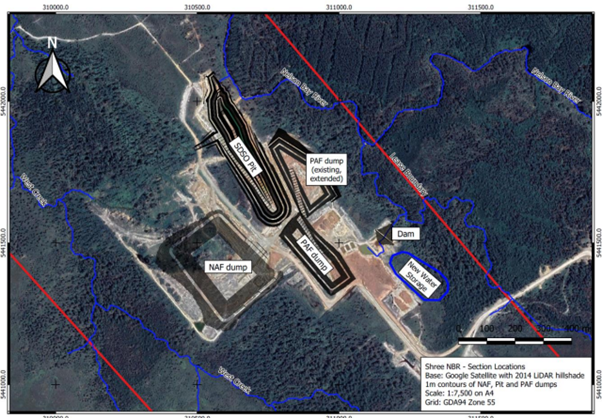 Proposed Development of DSO operations Source: Shree Minerals
The Nelson Bay River operations will hold JORC 2012 code-compliant mineral resource of 11.3 million tonnes which includes 1.4 million tonnes of Goethitic-Hematite resources and 7.8 million tonnes of magnetite resources.
The recent improvement in the Iron Ore prices has reinvigorated Shree Minerals to re-open the mining operations at Nelson Bay River Project. Shree seeks an environment clearance from the Tasmanian EPA and proposes to commence the mining operations.
Accelerate start-up of the mining project may be expected, contingent on the response from the regulatory authorities.
Diversified Approach to substantially de-risk against commodity price cycle
With the commodity prices impacting the company's operations, Shree Minerals expanded its portfolio to diversify as a developer and possible miner of multiple base and precious metals including Iron ore, Copper, Lead and Gold.
Shree recently announced entering into a farm-in and JV agreement with Territory Lithium Pty Limited to explore gold and base metals at the Box Hole, Edwards Creek and Bruce Gold Projects in the Northern Territory.
Shree Minerals Riding High on ASX Post New JV & Impressive Quarterly Results: Must Read
Golden Chimney Another Ace in Shree's Arsenal
Shree Minerals holds interests in exploration and development of Golden Chimney Project in Western Australia. The Golden Chimney project is located in the neighbourhood of world-class mining prospects and established commercial operations including the Sons of Gwalia Gold mine which holds a mineral resource of 1.9 million ounce Gold and over 4 million ounces of historically production, Tower Hill with 625,000oz Au in resources, Ulysses with 760,000oz Au in resources and the King of the Hills mine with resources of 380,000oz gold.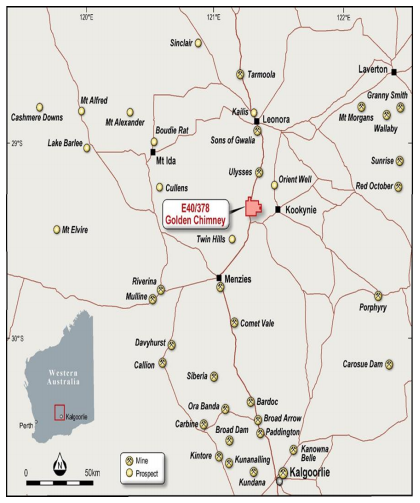 Shree Minerals recently announced the amalgamation of the Golden Chimney project with the prospecting license P40/1354, which produced almost 358 kgs of ore with a gold grade of 2.08 g/t from the Blue-Ribbon and Lone Hand gold workings in 1983-84 as per the WA government stats.
The WA DMIIRS (Department of Mines, Industry Regulation and Safety) has already confirmed the application to grant P40/1354 tenement with E40/378.
Shree identifies the requirement of a soil and rock chip sampling program and geological mapping to define new priority drill targets in the Golden Chimney West where the soil geochemistry has not been worked on.
Shree holds a diversified mineral resource portfolio with the strong possibility of the recommencement of the Nelson Bay Iron Ore project.
SHH closed at $0.0060 a share, with a market capitalisation of $3.65 million.
All financial information pertains to Australian currency unless stated otherwise.