Highlights

Cochlear is set to pay its previously declared interim dividend of AU$1.55 per share today.
The company had reported robust earnings for the half-year ended 31 December 2021.
COH shares have gained 18% over the last three months.
Shareholders of hearing solutions provider Cochlear Limited (ASX:COH) are likely to receive the latest dividend from the company today. The company will pay an unfranked interim dividend of $1.55 per share to all eligible shareholders today (21 April) as announced earlier.
At the time of drafting this article, Cochlear shares traded 3.24% higher at AU$234.63 apiece compared to its previous closing value of AU$227.20.
COH FY22 Half-year results & interim dividend
On 22 February 2022, the company reported robust half-yearly earnings, in which it said its FY22 half-yearly revenues rose by 10% to AU$815 million on prior comparison period (PCP) basis. Revenues of the company were driven by an uneven split between emerging and developed markets.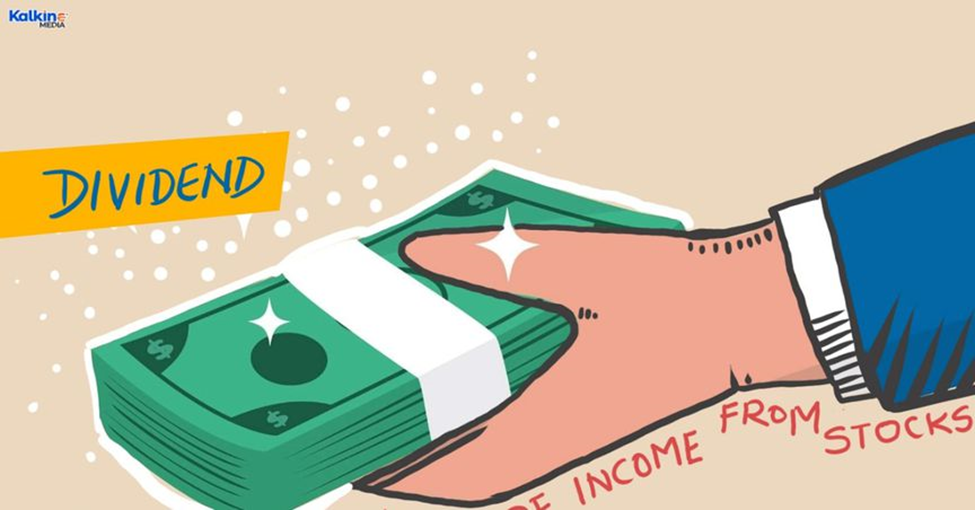 Image source: © 2022 Kalkine Media®
The company also witnessed a healthy 26% increase in its underlying net profit after tax which stood at AU$158 million.
COH maintained a solid balance sheet with net cash of AU$506 million. It had sufficient cash flows to fund its investing activities and capital expenditure, the company had said.
Related read - COH, AMC, REH: How much revenue these ASX shares reported in 1HFY22?
The COVID-19 pandemic had a significant impact on its half-yearly performance as it affected hospital staffing levels.
Outlook
The company has maintained its FY22 underlying net profit guidance range at AI$265-AU$285 million. However, COH anticipates its net profit margin to remain a little below its long-term target of 18% for FY22 and FY23.
COH share price performance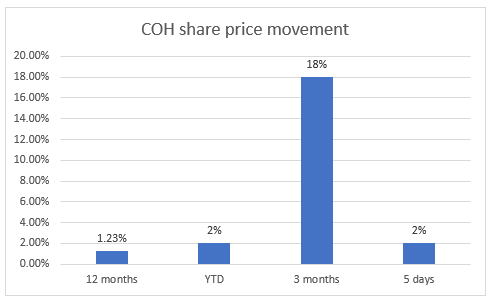 Image Source © 2022 Kalkine Media ®
COH shares have gained 2% year till date and in the last three months, shares of the company have rallied 18%.