Highlights

Following a bottoming out last month, gold prices are still rising sharply.
The current price of the yellow metal was spotted trading at US$1,776.22 per troy ounce at 5.14 PM AEST.
Meanwhile, ASX All Ordinaries Gold (AXGD) closed 1.03% higher at 5,475.80 points today.
Today, the Australian stock market began trading on a negative note while closed on a marginally gain.
The S&P/ASX 200 Index closed at 0.071% higher today at 7,020.60 points. Eight of the 11 sectors under this index ended lower on the ASX on Monday (08 August).
Out of the three gaining sectors, materials was one of them, up 1.83%. The ASX 200 Materials index closed at 16,015.40 points.
Following a bottoming out last month, gold prices are still rising sharply. The current price of the yellow metal was spotted trading at US$1,776.22 per troy ounce at 5.14 PM AEST.
This month, the price of gold is rising due to macroeconomic crosscurrents after traders drove it to 52-week lows.
The present market turmoil affecting stocks globally and fuelling concerns about a share market crash is partly due to surprisingly swiftly rising inflation and the subsequent interest rate increases from central banks worldwide.
So, investors tend to move to gold, the safe heaven metal, when the market crashes.
Meanwhile, ASX All Ordinaries Gold (AXGD) closed 1.03% higher at 5,475.80 points today.
Here, we have taken into consideration ASX-listed gold mining giants Newcrest Mining, Northern Star Resources, Evolution Mining and Perseus Mining.
Newcrest Mining Limited
Newcrest Mining Limited (ASX:NCM), the largest gold miner, recently (21 July 2022) released its operational update for FY22 on the ASX.
According to Newcrest's operating report, the business met its gold production forecast for FY22 satisfactorily. However, the company's copper production declined by 3% as compared to the guidance for FY22.
The All-In-Sustaining Cost (AISC) for the June quarter was AU$896/oz, resulting in an ASIC margin of AU$958/oz. The AISC for Newcrest in FY22 was AU$1,044 per oz. The AISC margin for the specified period was 41% or AU$732 per oz.
The company announced last week that remediation efforts were underway to address instability discovered during a ventilation rise at its Cadia mine. These efforts are not anticipated to have an impact on FY23 output.
Significant surface stockpiles are still accessible for processing well into September 2022, and all surface activities continue to operate. Temporarily put on hold, underground mining is anticipated to resume within the next few weeks when work to backfill the rise has been finished safely.
Meanwhile, shares of Newcrest closed trading at AU$19,50 each, up 1.83% on ASX today. The company's shares have grown around 1.25% in the last one month but recorded a loss of over 20% on a YTD basis.
Northern Star Resources Limited
A gold mining firm in Australia Northern Star Resources Ltd's (ASX:NST) main activities include discovering, developing, mining, and processing gold resources and selling refined gold.
In line with its full-year forecast, Northern Star Resources sold 1.56 million ounces of gold in FY22. A little less than expected, NST spent AU$674 million on expansion capital and AU$121 million on exploration in FY22, and as of 30 June 2022, it had AU$528 million in cash on hand.
In its FY 22 performance, the company said it delivered 903koz gold at AU$1,624/oz at Kalgoorlie production centre and 443koz gold at AU$1,430/oz from Yandal production centre.
Northern Star Resources reported that 214koz gold at US$1,498/oz has been delivered at Pogo centre.
Meanwhile, shares of Northern Star Resources ended 0.12% lower today at AU$8,22 per share. The company's shares have climbed more than 21% in the last one month but booked a loss of over 12% YTD.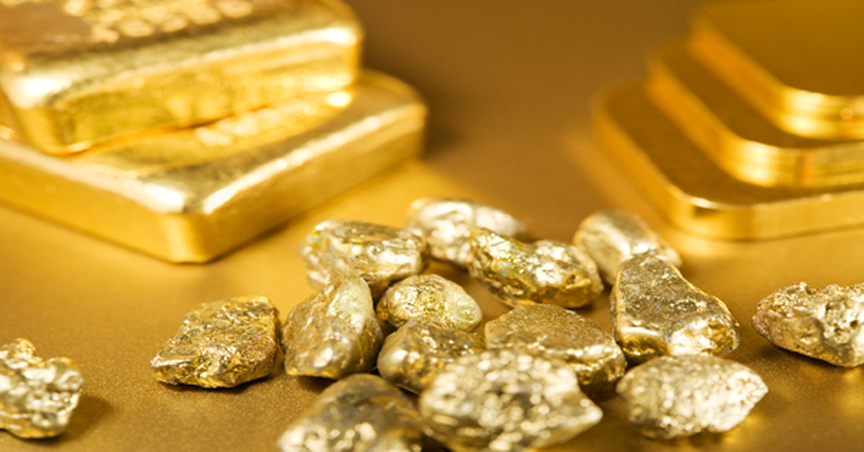 Image Source: © Bashta | Megapixl.com
Evolution Mining Limited
Exploration and mining for gold are carried out by Evolution Mining Limited (ASX:EVN) in Australia and Ontario, Canada. It operates mines in Western Australia, New South Wales, and Queensland (Mt. Rawdon and Ernest Henry).
Last Monday (01 August), Evolution released its updated mineral resource estimate at Ernest Henry.
Along with improvements to the Mineral Resource classifications, the revised model incorporates 30,159 meters of fresh drilling from 119 drill holes, resulting in an overall aggregate increase of 28% in contained copper and 24% in contained gold.
The model is exhausted for mining until 30 June 2022, and the update incorporates all drilling findings until 31 May 2022.
The Mineral Resource was calculated into a shell with an interpreted copper grade of 0.7%, which was consistent with Glencore's earlier calculation.
The Mine Extension Pre-feasibility study (PFS), which is scheduled to be finished by December 2022, will be informed by the updated Mineral Resource estimate. Both development below the 1,200mRL and a sizable resource expansion above it will be advantageous to the study. An 82% expansion to the Measured resource category and a 19% addition to the Indicated category are the results of the increased confidence in ore body geometry and grade distribution.
Evolution Mining's shares last exchanged hands at AU$2.76 each, up 0.73% on ASX today. With this, the shares have grown more than 18% in one month but declined around 32% on a YTD basis.
Perseus Mining Limited
In Ghana and Cote d'Ivoire in West Africa, the Australian company Perseus Mining Limited (ASX:PRU) is involved in mineral exploration, gold production, and project development. The company's segments are Corporate, Yaoure, Sissingue, and Edikan.
Despite a 19-day preventative maintenance shutdown at Edikan in the June 2022 quarter, Perseus announced that its year gold production of 494,014 ounces was in the upper end of the market guidance range. 252,850 ounces of gold were produced in the first half of the year, including 122,327 ounces in the first quarter of June.
For the half-year and quarter-year periods, the average cash margin for gold was US$748 and US$701 per ounce, respectively.
Perseus Mining's shares closed the day at AU$1.76 apiece, up 3.23%. The company has provided almost 7% YTD returns to its shareholders and more than 12% in last one month.