Highlights

Saunders International wrapped up FY21 with a 52% rise in revenue to AU$101 million.
The Company entered the new financial year with a strong order book and near-term pipeline of more than AU$800 million.
With the acquisition of PlantWeave, Saunders made its foray into industrial automation and technology solutions.
The Company expects FY22 revenue in the range of AU$95-105 million at an EBIT range of 4.5% to 5.5%.
Multi-disciplined engineering and construction company Saunders International Limited (ASX:SND) held its annual general meeting (AGM) on 21 October 2021, discussing FY21 achievements and business outlook at length.
The Company, which recently celebrated 70 years in the industry, witnessed significant growth in the business in FY21. Moreover, it expects various opportunities for continued growth over the coming years.
Saunders generated revenue of AU$101 million in FY21, 52% higher than pcp. Net profit after tax increased to AU$5.54 million during the year from AU$1.27 million in FY20.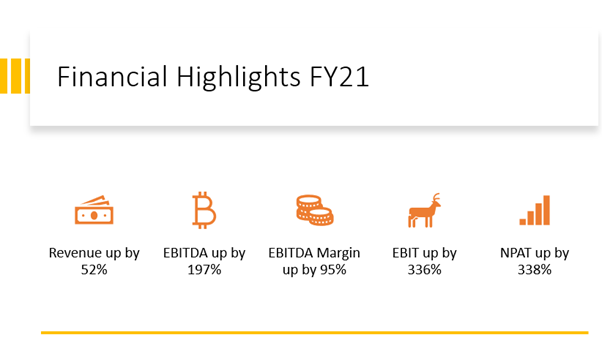 Data source: Company update, 21 October 2021
Related read: Saunders International (ASX:SND) closes FY21 with 2.5cps dividend
Giant strides during FY21
Saunders International commenced FY21 with work in hand of AU$110 million. The major revenue generation sectors included oil & gas, road & rail infrastructure, energy, water management, minerals, and defence.
During the period, the Company rolled out the 'Raise the Bar' initiative, which led to a significant improvement in operating and safety systems. Moreover, Saunders expanded its management team with the necessary experience.
The robust performance amid the COVID-19 pandemic was driven by excellent monitoring and management of operational performance required to deliver the significantly larger turnover. In doing so, the Company was able to meet the client expectations and achieve its profitability objective.
Strong financial footing
The management focus on cash flow and working capital led to an operating cash flow of AU$15.6 million for FY21. The year-end balance of cash and cash equivalents stood at AU$23.8 million.
As the Company performed strongly on the financial front, it paid a dividend of 2.5 cents per share to its shareholders.
For more insights, watch: How is Saunders International Tapping the Defence Sector ? || Expert Talk with Mr Mark Benson
Positive outlook
The outlook for Saunders is positive. The business sectors and clients that the Company caters to are expected to increase their capital expenditure over the coming years.
Saunders expects revenue in the range of approximately AU$95 million to AU$105 million at an EBIT range of 4.5% to 5.5% for FY22.
The Company started FY22 with work orders valued at AU$83 million. The defence sector saw a major boost in investment and accounts for nearly 30% of the total work order of the Company.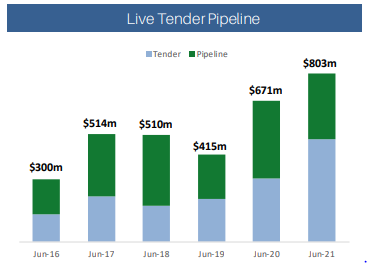 Tenders in pipeline (Image source: Company update, 21 October 2021)
Saunders has also established an office and a workshop in the Darwin area to get a better hold of the future defence projects in Northern Australia.
The acquisition of PlantWeave Technologies opened a new avenue for Saunders. With the transaction, the Company will cater to its clients with a range of technology-driven automation, optimisation, and remote monitoring systems.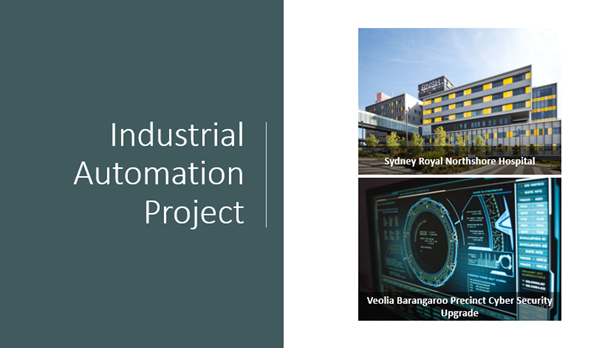 Image source: Company update, 21 October 2021
Related read: How PlantWeave will boost Saunders International's prospects amid automation boom
Backed by its strong team and renewed systems and processes, Saunders is strongly positioned to deliver its current order book and the material opportunities being sought. Established blue-chip clients, strengthened balance sheet, and robust contract pipeline present the Company with solid foundations to deliver on its growth plans in the Australian market.
Share price
SND shares were trading at AU$0.77 at AEDT 1:19 PM on 22 October 2021, up 4.054% from its last closing price. The Company has a market cap of AU$77.98 million.