Highlights

Businesses are looking for solutions to stay connected with customers amid the evolving landscape of customer support space.
Plus Pty Ltd offers customer service and broadcast messaging products and allows customising the platform as per the organisation's needs.
Plus is also helping businesses to conveniently transition their customer service from voice to messaging.
Plus highlights various aspects that one can consider before selecting a business messaging solution.
The customer support space has evolved a lot over the years, and customers want their problems to be resolved immediately. Also, customers are the most central element of any business and understanding customers can help a business do wonder.
In recent years, messaging has seen a boom due to its convenience, well-beyond phone support, which is often linked with long waiting queues and email support, which is considered the new snail mail.
Why use a business messaging platform?
Sydney-based fast-growing start-up Jeeves.Plus Pty Ltd understands that every business is not the same. Therefore, Jeeves.Plus offers customer service as well as broadcast messaging products while allowing users to customise the platform as per their organisation's needs.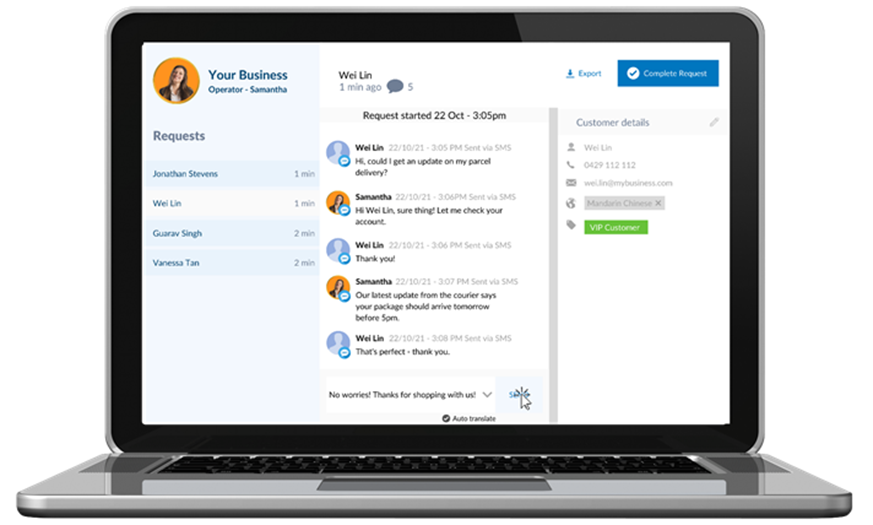 Image Source: Copyright © 2022 Jeeves.Plus
Messaging has its own convenience and offers personalised, to-the-point messaging solutions that are preferred by customers. It is time that companies change the way they communicate with their customers as communication through SMS is fast with instant replies and no waiting around for email replies.
Jeeves.Plus is helping businesses in transitioning customer service from voice to messaging. Jeeves makes it easier for businesses to migrate the customer service and understand the usage of a messaging platform.
Besides this, Jeeves offers the benefit of being a multilingual messaging platform that allows SMS in any language, widening the customer base.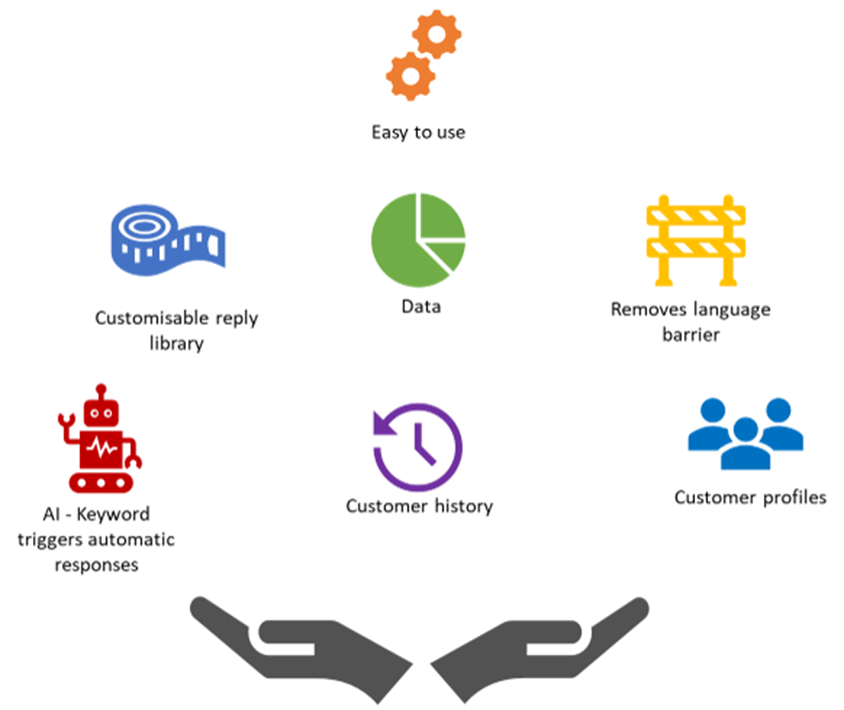 Jeeves.Plus features (Image Source: Copyright © 2022 Kalkine Media® | Data Source: Jeeves.Plus website)
What should a good business messaging service should look like?
Jeeves.Plus believes that a good business messaging service is a cost-effective, quick communication way that has a high open-rate. However, not all text messaging providers offer all the features. Therefore, various organisational setups like start-ups, small businesses, or corporations can consider the following aspects while selecting the best solution.
Integrate with other apps
Users can save, track, and take notes on messages sent from phones to other apps. Moreover, all social messaging channels can be streamlined into one platform like Facebook Messenger, SMS, WhatsApp, Multilingual Webchat, Google Business Messenger, and Telegram.
Offer shared phone numbers
A business text service should allow individuals to readily work with other members of the team and share contacts and an inbox for receiving messages with co-workers.
Image Source: © Lightkeeper | Megapixl.com
The platform allows for auto-replies to simply follow up on missed calls, send snippets to accelerate responses, arrange demos, and book appointments.
The messaging platform should allow users to send various media like emoticons, photos, movies, and GIFs when they text.
Ideally, a hosted messaging platform should help you save money.
If you are looking to integrate business text messaging into your services, or you want to learn more about the process and benefits of integrating Jeeves.Plus into your business, you can visit the Jeeves.Plus website.