Highlights

Invion hits another milestone as an international patent covering its lead compound INV043 gets published.
As per the International Searching Authority, INV043 is novel and inventive with industrial applicability.
The development comes at a crucial juncture for Invion, which is preparing for clinical trials using INV043 as a standalone therapy.
The new patent will open partnership opportunities with international pharmaceutical firms.
Australian life sciences company Invion Limited (ASX:IVX) has made a major headway with the publishing of an international patent application concerning its lead compound INV043. This patent will be an addition to the suite of PhotosoftTM patents previously granted in Australia and other territories.
The global intellectual property (IP) protection for PhotosoftTM technology will extend for another two decades upon approval of the new patent. Originally, the patents are dated to expire in the year 2033.
Do read: Invion (ASX:IVX) ends March quarter with notable progress in PhotosoftTM technology
An outline of the patent application
The application for the patent was filed by licensor and funder, RMW Cho Group Limited, pursuant to the Patent Cooperation Treaty (PCT).
The International Search Report and associated Written Opinion from the European Patent Office has regarded INV043 as novel and inventive. The findings also stated that INV043 fulfils the requirements essential for industrial applicability.
Also read: How far has Invion's (ASX:IVX) cancer treatment progressed?
Encouraging pre-clinical proof-of-concept studies
As per the pre-clinical proof-of-concept studies conducted by Hudson Institute of Medical Research, INV043 was found to be effective at ablating several cancers, including triple negative breast cancer (TNBC), pancreatic cancer and T-cell lymphoma. There was absolute regression of developed TNBC tumours in mice. INV043 treatment builds protective immunity against recurrence of disease.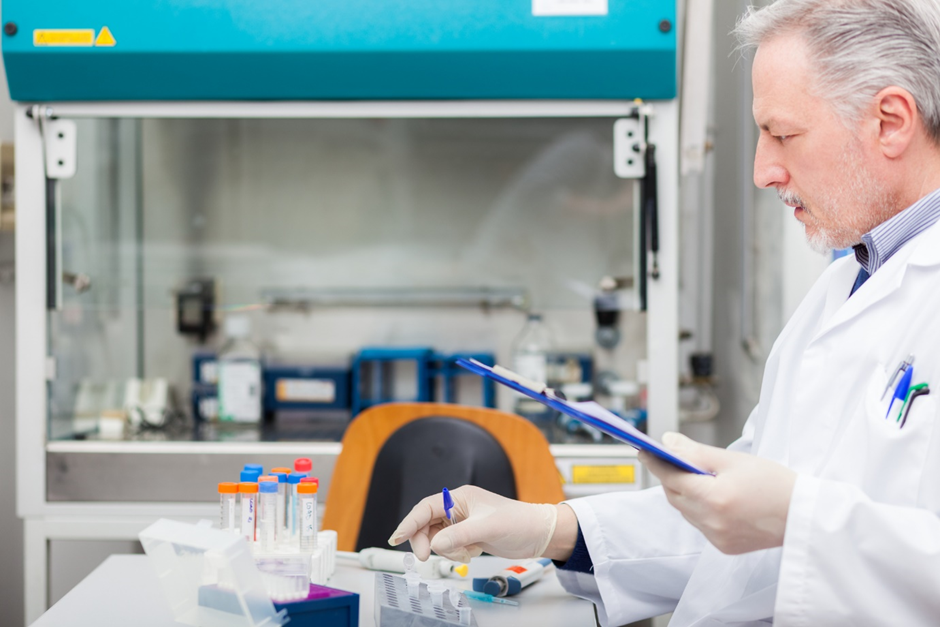 Image source: © MinervaStudio | Megapixl.com
Also, great improvement was noted in the efficacy of immune checkpoint inhibitors (ICI), when used in combination with a restricted administration of INV043. ICI is a type of immunotherapy for cancer treatment. The ICI market is projected to grow at a 16.8% CAGR to hit AU$141 billion by 2030.
Learn more: Latest PoC study results set up Invion (ASX:IVX) to score big in the hot US$30bn ICI market
Significance of the new patent
The new patent will play a significant role for Invion, which is gearing up to initiate clinical trials using INV043 for cancer treatment. It will bring in more opportunities to combine INV043 with several other cancer therapies and make patient outcomes better.
It is a remarkable progress as the new patent will allow Invion to build and grow its commercial resources for the development of INV043 as a standalone therapy. The patent will also help the firm to tap partnership opportunities with international pharmaceutical firms to develop combination therapies, including INV043 and ICI.
The new patent covering clinical drug candidate INV043 has now advanced to the international examination phase.
Also read: Here's what you need to know about Invion's (ASX:IVX) world-leading partners in its mission to treat cancers
Comments by Invion's Executive Chairman and Chief Executive Officer, Thian Chew:
"The international patent application will put Invion in a stronger position to commercialise INV043 as a standalone treatment and also through partnerships via combination therapy applications…We believe PhotosoftTM has the potential to revolutionise the way cancers and other diseases are treated. Its unique properties give Invion multiple avenues to realise value for our shareholders."
PhotosoftTM technology is a novel next-generation Photodynamic Therapy (PDT) for treating cancers, atherosclerosis, and infectious diseases. PDT is a proven cancer therapy that selectively kills cancer cells and promotes an anticancer immune response using non-toxic photosensitisers and light.
IVX shares traded at AU$0.010 on 07 June 2022. The company has a market capitalisation of AU$64.16 million.