Highlights

The world's third largest silver producing country, China, continues to restrict commodity supplies globally, causing supply concerns for the precious white metal.
Base metal mines account for majority of the total silver production, while around one quarter of production comes from primary activities.
The growing usage of silver in the electric vehicle and green energy sectors offers bright opportunities for silver explorers such as Boab Metals.
Boab Metals' Sorby Hills project, containing 54 million ounces of silver, is among the largest undeveloped silver resources located in Australia.
Silver spot prices edged up by over US$1 or 4.5% last week amidst growing concerns on the supply of the precious white metal. Many industries that depend on silver have been left in the lurch as China continues to restrict commodity supplies globally. Notably, China is a significant silver exporter, accounting for 21% of global silver exports.
To tackle the impending shortage, mining companies such as Boab Metals, located in the world's top-tier mining jurisdiction of Australia appear to have revved up their operations.
Notably, base metal companies, account for the majority of the total global silver production. The Silver Institute World Survey 2021 demonstrates that a significant amount of silver production comes as a by-product of mining other metals, such as copper, lead and zinc while primary activities only constitute around one quarter of production.
ALSO READ: Boab Metals Limited (ASX:BML) at a Vantage Point with Strong Global Demand for Sorby Hills Lead-Silver Concentrate
Given the current context, Boab Metals Limited (ASX: BML) is perfectly placed as the company continues to advance the development of its Sorby Hills lead-silver-zinc project in Western Australia.
We examine below how Boab Metals is advancing in the exciting silver space to cash in on current buoyant market conditions.
ALSO READ: Boab Metals (ASX: BML) charges ahead with further extensions to mineralisation at Sorby Hills
Sorby Hills provides exposure to silver markets
Sorby Hills is Australia's largest undeveloped, near-surface lead-silver deposit. The project, which enjoys granted mining leases, is located 150 kms from the Wyndham Port. It has been approved by the Western Australian Environment Protection Authority (EPA) for open pit mine and infrastructure.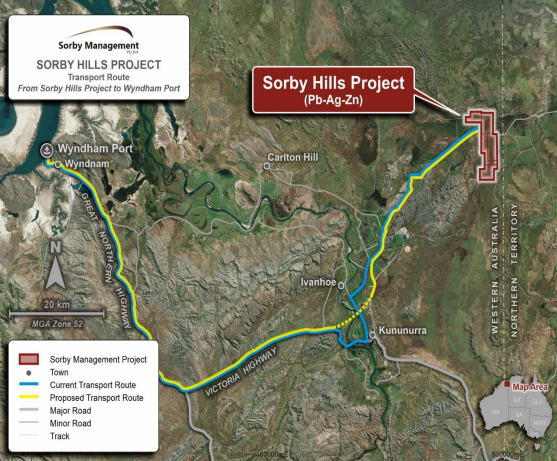 Project location (Image source: BML update, August 2021)
Image Description: Silver project, Sorby Hills, Boab Metals
Boab's 75%-owned Sorby Hills project offers investors rare ASX exposure to silver markets. The project's resource inventory comprises 1.4Mt of lead and 54Moz of silver, including open pit reserves of 494kt lead and 17.6Moz silver.
ALSO READ: Boab Metals (ASX: BML) Fast tracking Sorby Hills development in the booming lead market
A pre-feasibility study (PFS) released in mid-2020 confirmed the Sorby Hills project as a technically robust project with impressive economics. The PFS indicated 50kt lead and 1.5Moz silver production per annum with an initial mine life of 10 years.
High-silver Alpha and Beta Resources
In addition to the high-impact opportunities identified in Phase IV drilling, Boab's ongoing Phase V drilling program has targeted the silver-dominant Alpha and Beta Resources. These resources are not included in the present PFS mine plan.
Source: BML Presentation, dated 8 August 2021
The Alpha and Beta deposits consist of some of the highest-grade silver results across Sorby Hills with resources of 2.0 Mt at 5.0% PbEq. (3.1% Pb, 1.0% Zn and 67g/t Ag) and 3.3Mt at 6.3% PbEq. (4.6% Pb, 0.4% Zn and 61g/t Ag) respectively.
Strong appetite for the Sorby Hills concentrate
Boab has undertaken preliminary soundings with a select group of potential local and offshore customers for the Sorby Hills lead-silver concentrate.
These soundings suggest initial indicative proposals and attractive terms for Sorby Hills which further validates the high quality of the product and a strong appetite for Sorby Hills.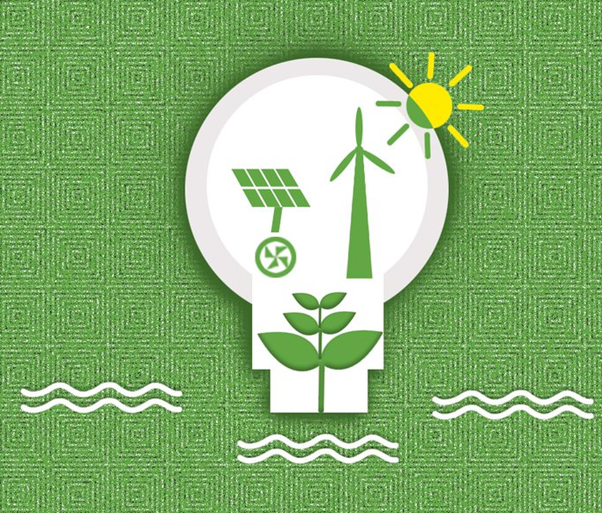 Source: Copyright © 2021 Kalkine Media
ALSO READ: Boab Metals Limited (ASX:BML) snaps up Manbarrum Zinc-Lead-Silver Project to expand resource base
Boab's strategic acquisition of the Manbarrum zinc-lead-silver project has solidified the Company's stance to make a mark in the upbeat lead and silver market.
With silver's strong green credentials and its growing usage in the electric vehicle and green energy sectors, Boab seems committed to filling the impending demand-supply gap for the precious metal.
BML shares were trading at AU$0.375 in the early hours of trading on 26 October 2021.