Highlights

X2M Connect has secured new orders for the Asian markets, including China, South Korea, and Taiwan.
The company has marked its entry into the Australian energy management market with two recent agreements.
X2M remains optimistic about future opportunities while focusing on managing margin performance and cash burn.
Australia-based Internet of Things (IoT) tech company X2M Connect Ltd (ASX:X2M) continues to strengthen its reputation in the industry as a leading technology provider. The company's patented proprietary Internet of Things (IoT) solution delivers productivity enhancements, cost savings and better public safety to enterprise and government clients in the utilities sector.
The latest contracts secured by the Australian technology company substantiate its significant growth as well as strengthen its revenue base.
Multiple Asia-based contracts are a part of the company's efforts to validate its growth strategy.
Two key initial agreements mark the company's entry into the Australian energy management market.
Let us dive deeper into these recent key developments of X2M.
Multiple Asia-based contracts
X2M has deepened its Asian footprints with new contracts valued at AU$2 million in China and South Korea.
Under the AU$1.34 million contract in China, the company will deploy ~22,000 water metres with valve control into the Qingyuan district of Baoding City.
The other contract worth AU$0.66 million in the South Korean city of Incheon is for the delivery to 7,777 households. This tender win follows on from an initial Incheon contract.
Early in June 2022, X2M secured three new contracts from China and Taiwan.
Of the three contracts, two are hardware and accessories orders from LianQing in China, following on from earlier contracts in March 2022. The latest LianQing contracts bring the company's FY22-to-date (As of 1 June 2022) China revenue to more than AU$3.3 million, over three times the FY21 figures.
The third contract is an energy management order valued at AU$0.12 million from the Taiwan Government's Electronics Testing Center (ETC). This is the second order from the institution. In late 2022, the company received its first ETC order.
X2M's foray into Australia's energy management market
X2M has signed a term sheet with land developer Resi Ventures and a memorandum of understanding (MoU) with RACV.
As per the term sheet, X2M will be the exclusive energy management provider for Resi Ventures' latest 1,000-lot McMahon's Place estate homes in Echuca. X2M will provide a smart community energy management solution, while Resi has agreed to include certain sustainability equipment into the design standards for the estate. Resi Ventures is the first client of X2M in the Australian energy management space.
The MoU with RACV is designed to explore the delivery of innovative cleaner energy solutions into residential, commercial, and rural environments. RACV is a well-known Victorian organisation and a major player in the supply of solar and energy related solutions.
Both initiatives represent yet another way X2M is playing a role in Australia's move towards 'net zero'.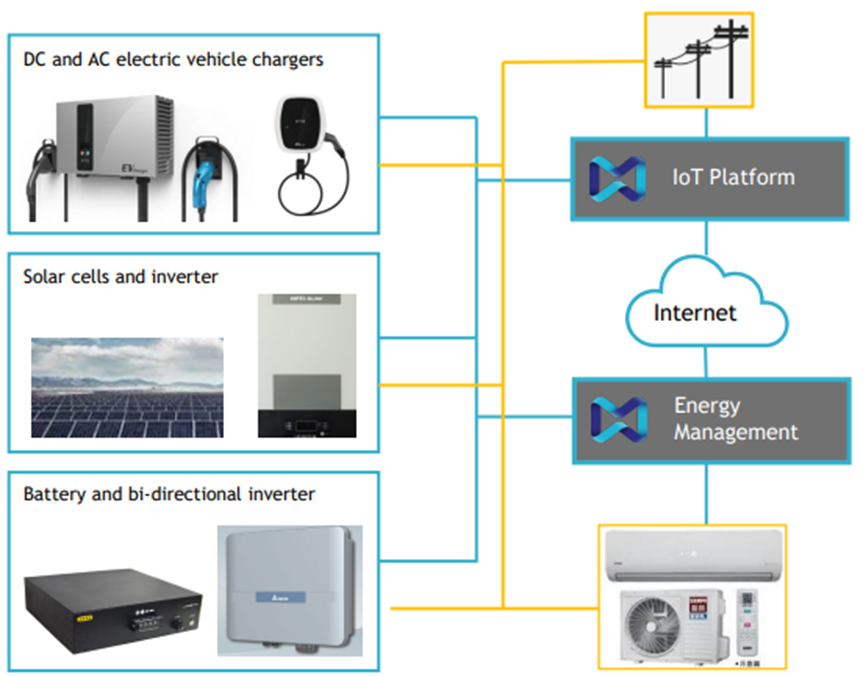 X2M's energy management solutions (Source: X2M Presentation)
What's next for X2M?
X2M believes that the China contracts indicate a step towards delivering its clearly enunciated China market growth strategy. The company anticipates that a successful execution of its growth plan in the long term will deliver favourable customer growth and margin metrics.
Given the repeat order from ETC, X2M intends to utilise its success in penetrating Taiwan's energy management market segment as a model for its recent move into the energy management market of Australia.
The deal with Resi Ventures will provide a head start to the implementation of the next plank of its diversification strategy. The company remains optimistic about significant future opportunities to secure further development estates with Resi Ventures and other land developers.
Moving forward, the company will continue to track further prospective revenue growth opportunities in its pipeline while focusing on managing margin performance as well as cash burn.
"The 2022 financial year is showing up as an unprecedented year for X2M with respect to all our key metrices including revenue growth, customer acquisition and device deployments. All of this positions the Company very well for the 2023 financial year with significant contracts on hand for delivery in FY23", said X2M CEO Mohan Jesudason.
X2M shares were trading at AU$0.095 midday on 20 June 2022, up over 5% from the last close.