Highlights

WOA has signed its first third-party agreement for Buntine Protein™.
MNA is expected to purchase about 60% of total production of Buntine Protein™ from WOA's expanded pilot production facility over a two-year period.
Buntine Protein™ is a plant-based protein concentrate developed from Australian Sweet Lupin seeds.
WOA has begun constructing the pilot lupin plant, with initial production anticipated in Q4 FY22.
Shares of Wide Open Agriculture (WOA) traded over 25.925% higher to AU$0.680 midday on 23 May 2022 after the Australian regenerative food and agriculture company shared an upbeat update.
The company has signed a supply agreement with Monde Nissin Australia Pty Ltd (MNA) to provide lupin protein concentrate under the trademark Buntine Protein™.
This is the company's first third-party agreement for Buntine Protein™, a high-value, plant-based protein concentrate made from lupin seeds. The concentrate can be used as main ingredient to replace animal-based ingredients for food & beverage applications.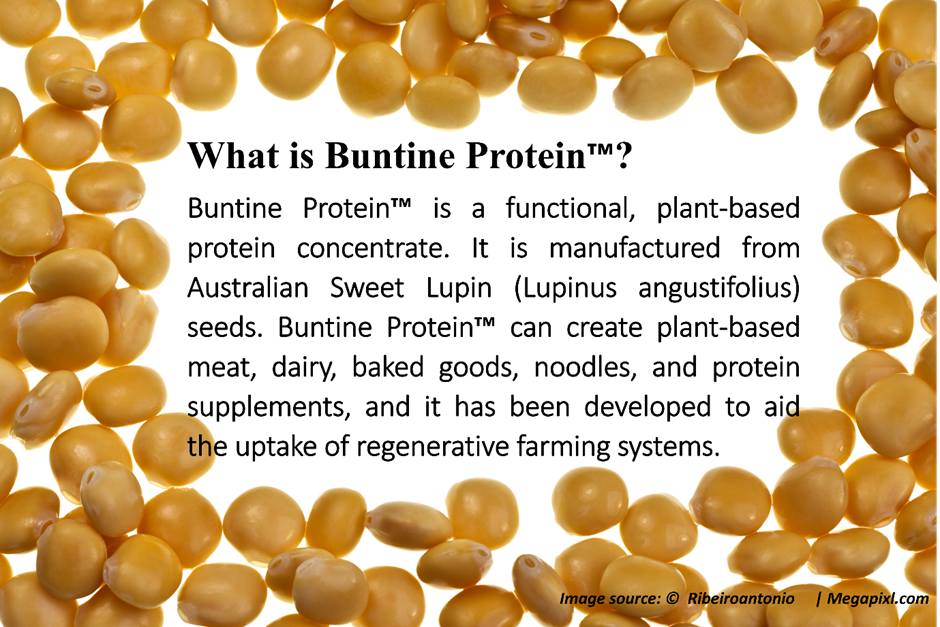 Image source: © 2022 Kalkine Media®
Why MNA is WOA's preferred partner for commercialisation opportunity?
MNA is the leading distributor for the independent retail market in Australia. The firm owns some major food & beverage brands: Nudie, Black Swan, Peckish, and Wattle Valley.
MNA has a strong market position and track record, making it a strategically preferred partner for commercialising Buntine Protein™. The firm plans to use Buntine Protein™ as a major ingredient for new product development. Moreover, it could launch and sell the products to its vast network of Australian customers.
Is Hydroponics the Solution To Rising Food Demand?
The strategic supply agreement
The first shipment is expected to be made in June 2022. Though the exact pricing and tonnages in the deal are confidential, it is projected that MNA will purchase about 60% of total production from WOA's Buntine Protein™ pilot production facility for two years.
The non-exclusive agreement means that MNA can also engage with other parties to supply Buntine Protein™. However, if MNA's New Product Development (NPD) is received well in their test market, WOA plans to build a large-scale commercial plant to supply their long-term volume requirements.
Additionally, WOA has started constructing the pilot lupin plant and is anticipating achieving the initial production of Buntine Protein™ in Q4 FY22.
Wide Open Agriculture CEO, Dr Ben Cole, said, " WOA is excited to be working with MNA who share our passion to develop the market for regenerative lupin products. This agreement has the potential to catalyse farmers to grow more regenerative lupins and offer consumers a range of innovative, delicious plant-based products."
Also read: What is plant-based meat? What are its pros and cons?