Highlights

Brambles' share price jumped over 11% in the first hour of trade today (16 May).
The company has confirmed its preliminary takeover talks with CVC Capital Partners.
The palette and crates company remains focused on developing its business sustainably.
Brambles Limited (ASX:BXB) has released a response statement to media speculations related to a proposed acquisition offer from CVC Capital Partners (CVC). The ASX-listed logistics business has confirmed its early-stage takeover talks with CVC.
Triggered by the update, Brambles' share price traded 11% higher to AU$11.63 a share on the ASX (16 May 2022, 10:30 AM AEST).
Is Brambles getting acquired?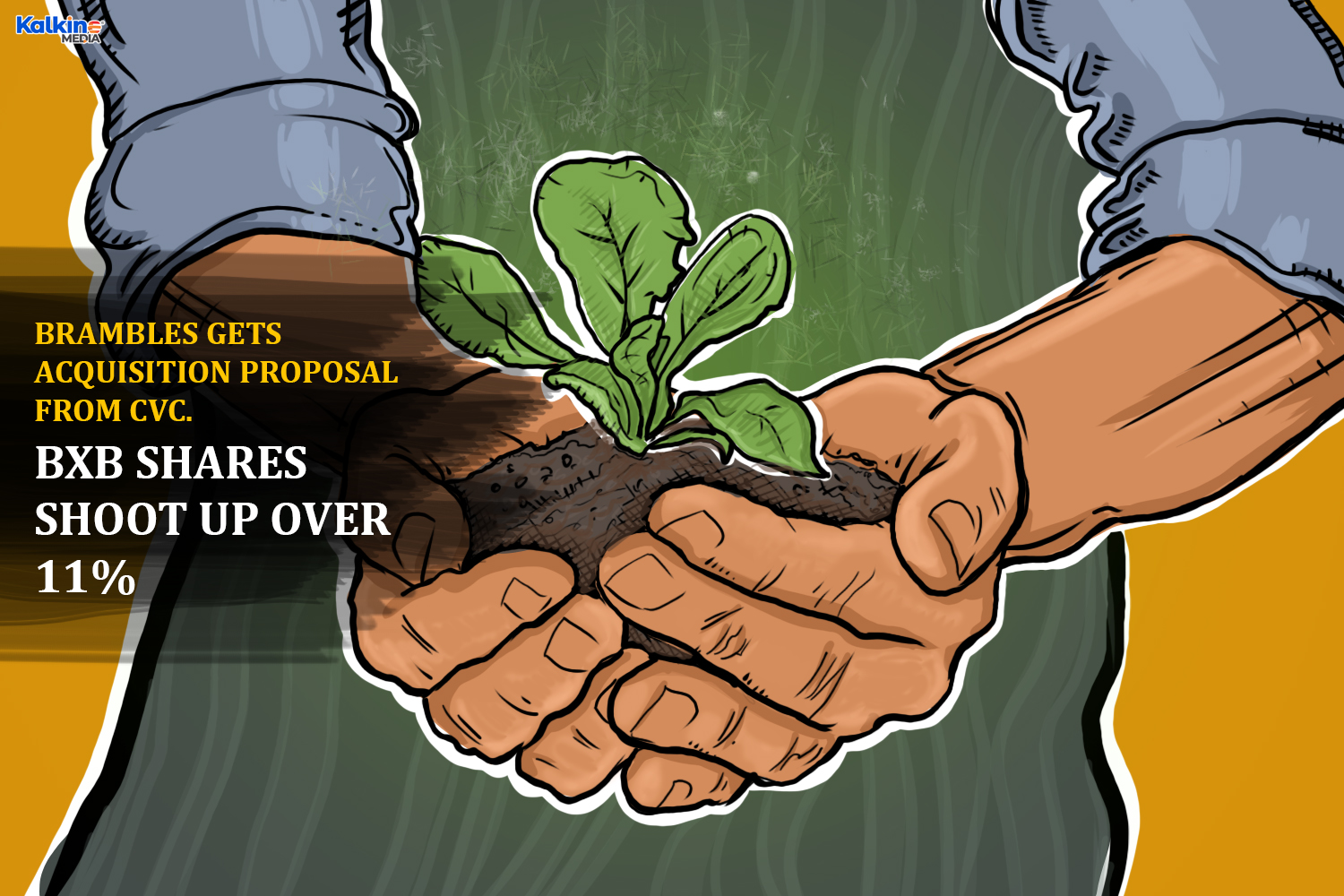 Image source- © 2022 Kalkine Media®
Brambles received an unsolicited proposal from CVC Capital Partners (CVC) for the acquisition of all its shares, confirmed the company in today's ASX update.
The company specified that its engagement with CVC is preliminary and incomplete. Moreover, there has been no formal proposal received from CVC. Thus, there is no certainty that the engagement with CVC will result in a binding proposal.
Meanwhile, the company's leadership team remains committed to implementing its future transformation plans. The team seeks to build on the strength of Brambles' stated 'sustainable business model'.
The company is eyeing to tap growth opportunities, on the back of its recent performance improvement, future potential identified in the transformation plan, and significant progress made to date. Additionally, the Board is considering other strategic options to maximise shareholder value.
Brambles' recent share price performance on the ASX
The company has a market capitalisation of AU$14.97 billion. The 52-week price range of the stock is AU$9.26 to AU$12.70 a share.
BXB share price has gained over 16% in the last three months and nearly 8% on a year-to-date (YTD) basis.

Image Source © 2022 Kalkine Media®, data source: ASX
As per its website, Brambles' dividend policy targets a pay-out ratio of 45-60% of underlying profit after tax and finance costs.
More from ASX- CTT, SQ2, 5EA: These ASX All Ordinaries Shares Rose Over 10% On Friday
About Brambles' business model
Brambles Limited is a supply-chain logistics company with operations in over 60 countries. The company primarily operates via its CHEP brand.
Bramble's pallets, crates, and containers are an invisible backbone of the global supply chain matrix, as claimed by the company. The company has a network of over 750 service centres.
The company helps clients shift their goods more efficiently, sustainably, and safely.
CHEP in the Americas-The pallet and container pooling businesses in the Americas
CHEP in EMEA (Europe, Middle East and Africa) and CHEP-branded RPC business in South Africa.
CHEP Asia Pacific- known as RPC business in Australia and New Zealand.