Summary

Many Australian companies are set to go public in the next few days, including 29Metals.
29Metals is a copper-focused base and precious metals mining company, eyeing its debut on the Australian Securities Exchange (ASX) on 2 July 2021.
The Company is seeking to raise AU$900 million via its IPO.
Retail investors can participate in IPOs with the help of stockbrokers or by opening a broking account.
The Australian Securities Exchange (ASX) is set to witness a number of initial public offerings (IPOs) in the coming days.
Arcadia Minerals, Australian Rare Earths Limited, Barton Gold Holdings Limited, Butn Limited, Camplify Holdings Limited, and Endeavour Group Limited are a few of the companies set to go public on the ASX by June-end.
Another Australian company, 29Metals, is also set to list its shares on the ASX on 2 July 2021. It is expected to be one of the largest mining IPOs in more than a decade.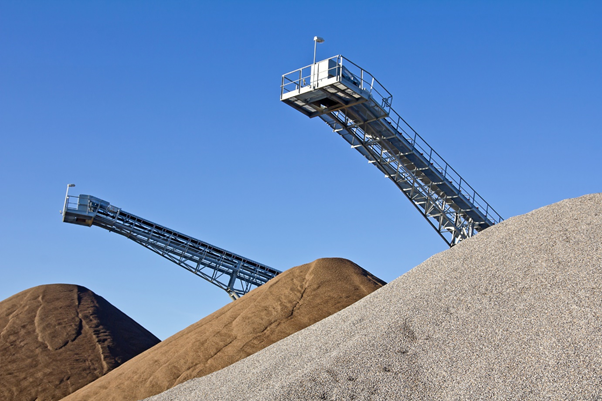 Source: © Tbe | Megapixl.com
Must Read: IPO watch: 29Metals, Lode Resources, six others to list on ASX next week
29Metals eyeing AU$900 million via IPO
29Metals is a copper-focused base and precious metals mining company, with its portfolio including two producing assets in Australia and an exploration project in Chile. The Golden Grove project located in Western Australia has a production rate of 1.4Mtpa, while the Queensland-based Capricorn copper mine produces 1.8Mtpa.
The mining company is seeking to raise AU$900 million via its IPO, which opened for subscription on 15 June 2021 and closed on 21 June 2021. Initially, the company was expected to be listed on 23 June on the ASX with a proposed raising of AU$527.8 million at an offer price of AU$2.0 per share.
With the strategic timing of the IPO, the company is seeking to cash in on opportunities amid soaring prices of the red metal. Increased demand and limited supply of copper has pushed its prices to record highs. The copper prices have gone up more than 56% in the last one year.
Credit Suisse, Macquarie Capital and Morgan Stanley Australia Securities Limited are jointly conducting the IPO, which is fully underwritten.
How to take part in IPOs?
An IPO or float provides investors with an opportunity to own shares of a growing business. As a result, investors become shareholders of the company. After the IPO, investors can trade the company's shares in the stock market.
Source: Copyright © 2021 Kalkine Media
When a company plans to list an IPO, it determines its financial goals, such as how much to raise and what securities to offer at the initial stage. After determining all these factors, the firm can lodge a prospectus with the Australian Securities and Investment Commission (ASIC). Post the ASIC approval, the company can go public.
Good Read: Trajan Group's shares surge 40% since IPO; can it sustain gains?
To ensure the sale of the entire offering, companies generally set their sight on institutional investors rather than retail investors.
Retail investors, who are willing to invest in IPOs, need a stockbroker or a broking account. The access to an IPO entirely depends on the brokerage house as some brokerage houses get more allocation than others. Lower allocation means investors can buy a limited number of shares. In such cases, brokers may also select whom they want to notify.
Another big challenge of investing in an IPO is the risk of shares being oversubscribed, which could be avoided by contacting the broker.
What are the pros and cons of investing in an IPO?
Source: © Seoterra | Megapixl.com
Investing in an IPO has both pros and cons. Getting in the initial stage of any company's business may lead to good returns. Amazon is one of such examples, as during its IPO in 1997, the share price of the company was nearly US$18. Currently, Amazon trades at ~US$3,505 per share.
Also Read: PEXA lodges prospectus to launch Australia's biggest IPO of 2021
On the flip side, such investments can be risky. In the 1990s, the share prices of many internet and new technology companies surged to record levels, making them overinflated. In what came to be known as the infamous dot-com bubble, the tech bubble burst in 2000, leading to the shutdown of nearly 130 internet companies and more than 8,000 job losses.
What are the important factors to consider before investing in IPOs?
Before investing in an IPO, investors must read the prospectus carefully. They must make a good analysis of the long-term prospects of the business. Also, they need to evaluate the expected balance sheet strength of the company after the float. The investors must assess the sector and how the company is positioned to make earnings.
IPOs are attractive for investors; however, it is not always necessary that every IPO will perform well. One needs to do a thorough analysis and build a deep knowledge of the industry and the company before making a decision.
Interesting Read: Planning to invest in stock markets: Here's how to pick some good IPOs