Highlights

Old constructions demand repair and renovations from time to time, which may burn a hole in your pocket.
Owners can let the building pay for itself through airspace development.
The unused roof space in a strata complex can be sold to a developer and can generate huge funds for the owners.
These funds can then be used to repair and upgrade the building.
"Old is gold," we have often heard people use this adage to marvel at their age-old belongings. Unfortunately, it doesn't really hold true for old coastal apartment constructions despite the fact that these constructions have stood tall for decades.
They might stand out for their architectural design, location, beautiful view, building layout and mapping, but the strength of these buildings remains a weak point.
What's ailing old coastal buildings?
Most of the Australian coastal apartment blocks were constructed between 1930 and 1940. They were built using a cheaper lime-based mortar as the cost of concrete was high at that time because of the high price of shipping from the United Kingdom. Lime mortar has the tendency to cause brick tie corrosion, which may result in making mortar blocks prone to collapse.
Also, many buildings erected in the late 1960s and early 1970s are suffering from 'concrete cancer'. The structures' core parts are worsening in strength as the steel reinforcing within concrete slabs start rusting with time.
Besides loopholes in the integrity of the construction, there keep arising major issues with structural fittings, such as roof, windows, doors, and lintels. These buildings are prone to frequent damages and need repair and replacements to ensure protection against fire, water leakage, or electrical damage.
Worried about repair cost damaging your budget? How to get the funds for house repair?
Having talked about the potential issues an old construction might face, let us now turn to the cost of fixing the problem. Even the minuscule task of repair and renovation can be heavy on your pocket. The high cost of repair and replacement in an old building often compels owners to sell off their property if they fail to manage the associated expenses.
However, a wise call to opt for airspace development can help you resolve the issue and at the same time, help you save big. Airspace development is a novel concept to capitalise on your airspace. By selling off the unused roof space in a strata complex to a developer, the owner can generate millions.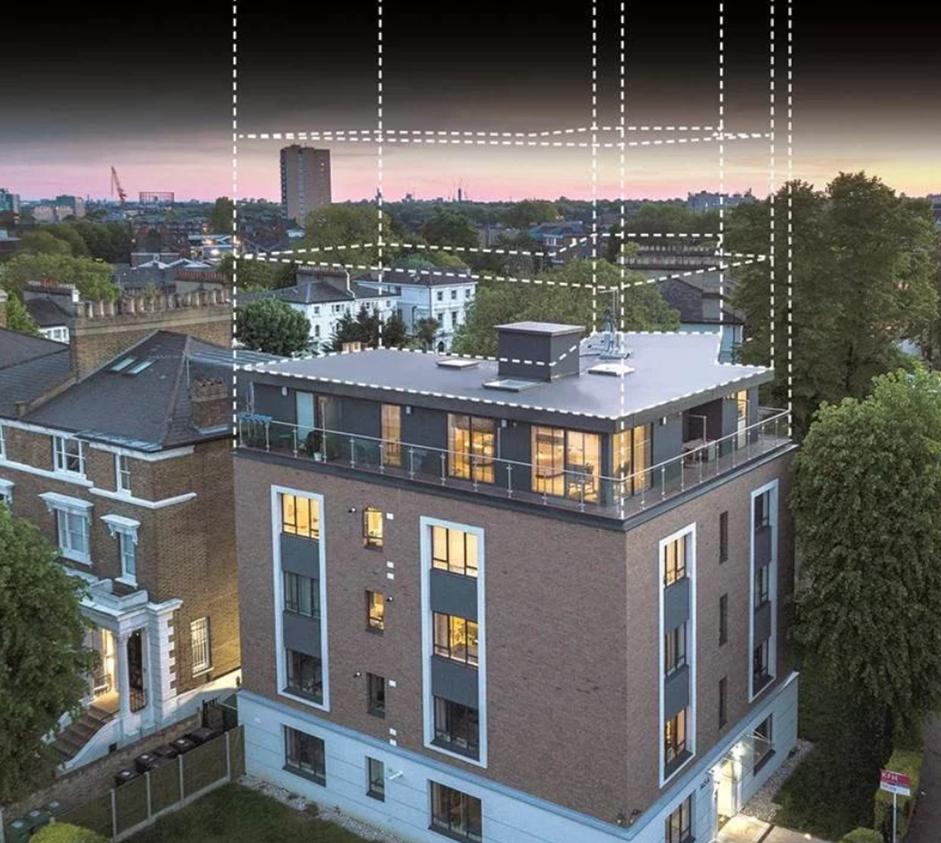 Why should one involve a professional for airspace development?Projects that are critical and long-term in nature, call for an expert's help. Similarly, when it comes to building or rebuilding a property, developers can do it in the best possible way.
From legal compliances to insurance management, developers know all the fundamentals to be taken care of during a construction project.
Also, a developer becomes a single point of contact for the entire building that might involve numerous owners of different floors/flats in the property. It makes easier for everyone to deal with competing financial interests as well as building politics, which otherwise gives way to disagreements and unnecessary delay in project.
Will the top-floor owners make the most of airspace development?
When owners venture on their own to develop airspace, the big bone of contention is pooling in the cash required for development.
Usually top-floor owners push for getting a bigger slice of the profit post the development. This could be a cause of worry for other owners and could lead to the derailment of the project.
However, when one ropes in an expert developer, thanks to their breadth of experience in handling such cases, they make an offer based solely on objective criteria. Each owner's share of the profit would be identical to the share of the property they own – resulting in a win-win situation. This makes it easier for owners to reach a consensus on distribution of profit.
For more information, you may call Warren Livesey on 0415 254 420 or email warren@buyairspace.com.au