Highlights

Fiducian Group employs a carefully structured research process to identify well-performing funds and assists clients through a tailored approach.
FID has introduced financial advice for women to maximise financial independence.
FID's financial planners help their clients across three areas, Strategic Advice, Tactical Advice and the Implementation of a financial plan.
Specialist financial services company Fiducian Group Limited (ASX:FID) caters to various needs of its clients by offering a broad range of investment choices.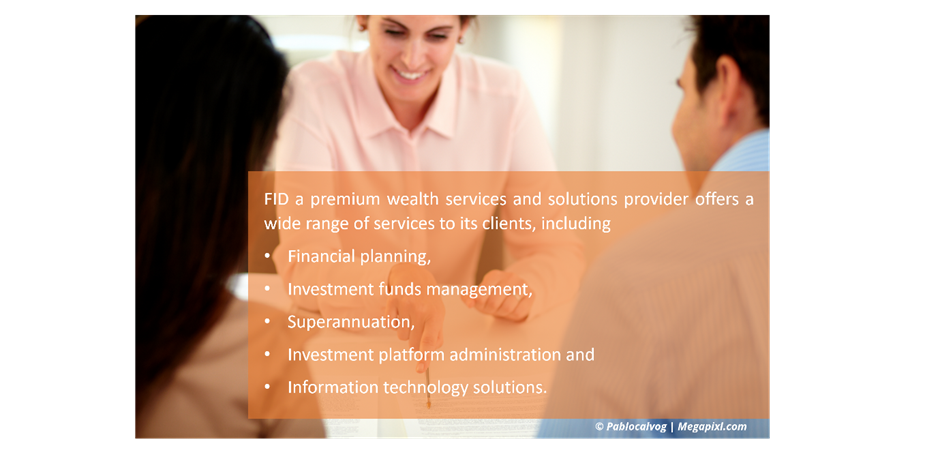 Image: © 2022 Kalkine Media ®
Engaging with clients using a tailored approach
FID's Financial Planner actively engages with clients to develop wealth creation strategies and financial plans according to the clients' financial and lifestyle goals.
FID aims to develop long-term relationships with its clients and work with them through a personalised approach and build trust through quality financial advice.
Source: FID website
Description: FID financial planning
Moreover, FID's Manage the Manager System can be tailored as per the distinct needs of each client, along with the greatest quality of financial and lifestyle advice backed by exceptional client service.
FID's investment process
This is designed to deliver better diversification and consistent above-average returns with minimal risk and volatility across the medium to longer term. Along with 40+ underlying investment manager teams, FID offers a total of 14 funds to its clients, including 4 diversified funds and 10 sector funds.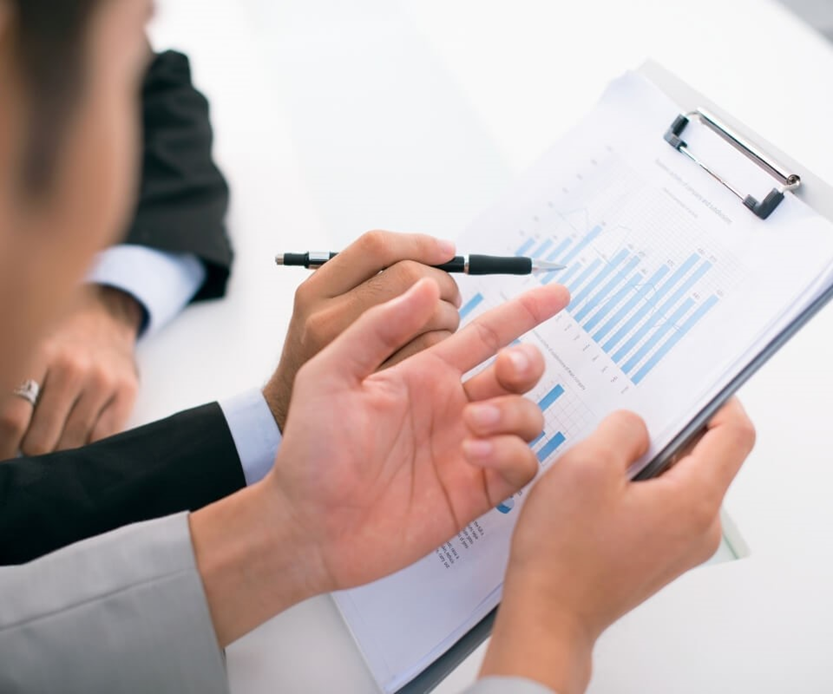 Source: FID website
Through its Manage the Manager system, FID brings together a variety of fund managers under a single fund. FID undertakes extensive research in Australia and abroad to search for the top fund managers to be included in a Fiducian fund.
Financial advice for women
FID has also introduced financial advice for women with a view to maximise financial independence exclusively for women. Moreover, FID believes that since women share a different financial experience as compared to men, women need to be offered different financial advice from what men receive.
Source: © Kaspiic | Megapixl.com
FID believes that financial protection is important for women as they are a vital element of the workforce, as employees as well as business owners. Moreover, there is no guarantee that a person will be able to act in multiple roles in their lifetime.
Furthermore, FID believes that an optimal portfolio comprising a well-managed diversified fund like the Fiducian Balanced Fund at the core will have a mix of all four asset classes- equity, property securities, bonds and cash.
Bottom Line
FID operates with a mission "To help people build wealth and feel more confident about their financial future". FID offers expert, personalised advice and helps private individuals secure a future of financial prosperity and business owners achieve commercial success.
FID can also utilise its collective wisdom and experience to guide you through life's present as well as future financial aspirations and challenges.