Highlights

In the NFT world, what is making the most noise right now is the NFT protest in Manhattan
The protest also seems to have helped Adam Bomb Squad NFTs gain some recognition
Linked to The Hundreds brands, these NFTs are listed on the OpenSea marketplace
Is the craze for non-fungible tokens (NFTs) fading? Even though some protestors are said to have used slogans such as "God hates NFTs" in a street in Manhattan, the NFT craze is arguably intact.
This reflects in all recent releases and the plunge of celebrities like Madonna and sportspersons like Coco Gauff in NFTs. While the former teamed up with Beeple to unveil NFTs for charitable purposes, the latter used Autograph's services. Now, the craze is around this year's NFT. NYC event. The Adam Bomb Squad project is also participating in this annual gathering.
What is Adam Bomb Squad that is trending in NFT circles? Let's explore.
Adam Bomb Squad NFTs
NFTs are said to be linked to the streetwear brand, The Hundreds. The collection consists of 25,000 unique digital assets, which the project says differentiates it from projects like BAYC and CryptoPunk.
For the unversed, BAYC and CryptoPunk have no more than 10,000 NFTs. Adam Bomb Squad NFTs, also known as The Hundreds NFTs, were minted in August last year. The initial sale of NFTs is over, with digital assets now trading on the OpenSea marketplace. A relatively new NFT project as compared to CryptoPunk, Adam Bomb Squad also uses Ethereum's blockchain services.
The floor price of Adam Bomb Squad NFTs, as indicated on OpenSea, is nearly 0.4 ETH tokens, at the time of writing. The NFTs, the project has said, do not transfer intellectual property rights of the brand, the Hundreds.
Also read: What are Habbo NFTs and why are Habbo Avatars trending?
Why is Adam Bomb Squad NFT trending?
One probable reason could be the NFT protest held in Manhattan. It is being reported that one of the signs in the protest read "Ban Adam Bomb Squad", while others carried remarks like "God hates NFTs" and "Crypto is a sin".
Separately, the Adam Bomb Squad NFT has tweeted about its participation in the 2022 NFT. NYC event.
Expensive NFTs
Though Adam Bomb Squad NFTs are trending right now, they are not the costliest or even close. Pak and Beeple are the two most expensive NFT artists. Besides, NFTs of CryptoPunk have fetched heavy prices during resales.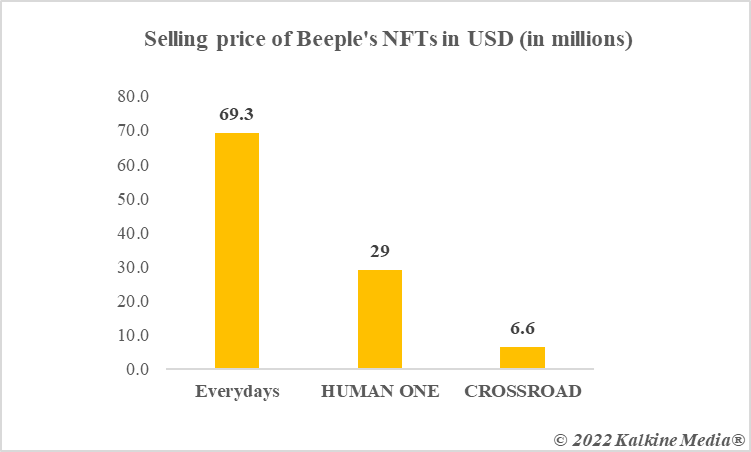 Also read: LimeWire set to roll out NFTs and LMWR crypto: What you should know
Bottom line
NFTs of Adam Bomb Squad are trending right now, possibly because of the sign at the NFT protest in Manhattan. Also called The Hundred NFTs, these assets are not very expensive and trade on OpenSea.
Risk Disclosure: Trading in cryptocurrencies involves high risks including the risk of losing some, or all, of your investment amount, and may not be suitable for all investors. Prices of cryptocurrencies are extremely volatile and may be affected by external factors such as financial, regulatory, or political events. The laws that apply to crypto products (and how a particular crypto product is regulated) may change. Before deciding to trade in financial instrument or cryptocurrencies you should be fully informed of the risks and costs associated with trading in the financial markets, carefully consider your investment objectives, level of experience, and risk appetite, and seek professional advice where needed. Kalkine Media cannot and does not represent or guarantee that any of the information/data available here is accurate, reliable, current, complete or appropriate for your needs. Kalkine Media will not accept liability for any loss or damage as a result of your trading or your reliance on the information shared on this website.