Highlights
Terms used in the crypto market are different from terms used in traditional equity market
Knowledge of crypto terminologies is crucial if you want to invest in this space
Generally, new terms in crypto market evolve from a meme, for example HODL
For some investors the crypto space is a new world altogether. This world is quite different from the traditional equity and bond markets. Terminologies used here are also very different. Since the crypto market is evolving, new terms in the cryptocurrency space are also emerging.
If you are new to the crypto market, the first and most important step is to get acquainted with all the terminologies, old and new, to understand the crypto world better. If you have been investing in crypto for quite a long time, you must know that keeping up with the trend is essential. Gaining an idea about the lesser-known crypto terms seems a good idea because there are a few terms that might appear like alien to both traditional and new investors.
Also Read: Three crypto ETFs set to get listed in Australia this week
Here are some lesser-known terminologies every digital asset investor must know.
Image source: © Cammeraydave | Megapixl.com
Normi – In the crypto market space, normies are those who have a traditional mindset and choose to stay away from these digital assets. These people are sceptical about the market either because of suspicion or confusion.
Noob – Generally, Noob stands for the newcomers or the Newbie in a community. In the crypto space, Noobs are those people who lack the proper understanding of the technology, how the market functions or how cryptocurrencies work. These people just enter the market and follow the trend.
A slang, Noob Trap, also evolved. It stands for the manipulation of the newbies for personal advantage as they are easy prey since they do not have sufficient knowledge about the market.
Also Read: Why has Binance delisted Ellipsis (EPS) crypto trading pairs?
FOLE – FOLE and FOMO are opposite words. FOMO is fear of missing out, and FOLE is Fear of losing everything. FOLE can be described as a psychological phenomenon in which the investor starts selling off their crypto holdings as soon as they observe any major fall in the market. They generally have a feeling that cryptocurrencies may lose all their values without any rational behind it.
In FOMO, the investors start buying the digital asset as they see a surge in the prices of bitcoins or altcoins. They fear that they might miss the boat, and therefore, they start buying without much thought.
Hopium – Hopium is a combination of hope and opium. It is a kind of drug that keeps an investor's hope high that prices will move in a specific direction, either up or down. The feelings of the traders are based on personal hypotheses and not on fundamentals or any valid reasoning. Here, fundamentals stand for the technical factors that can impact the prices of tokens.
Also Read: Five crypto platforms in Australia that provide highest staking rewards
HODL – This term, which is derived from a misspelling of the term "hold" stands for "hold on for dear life" in the crypto space. HODL can be understood as an investment strategy in which the investor does not sell their coins in any circumstances. They do not give any consideration to the market factors like volatility or a new trend. Generally, the term is used for bitcoins.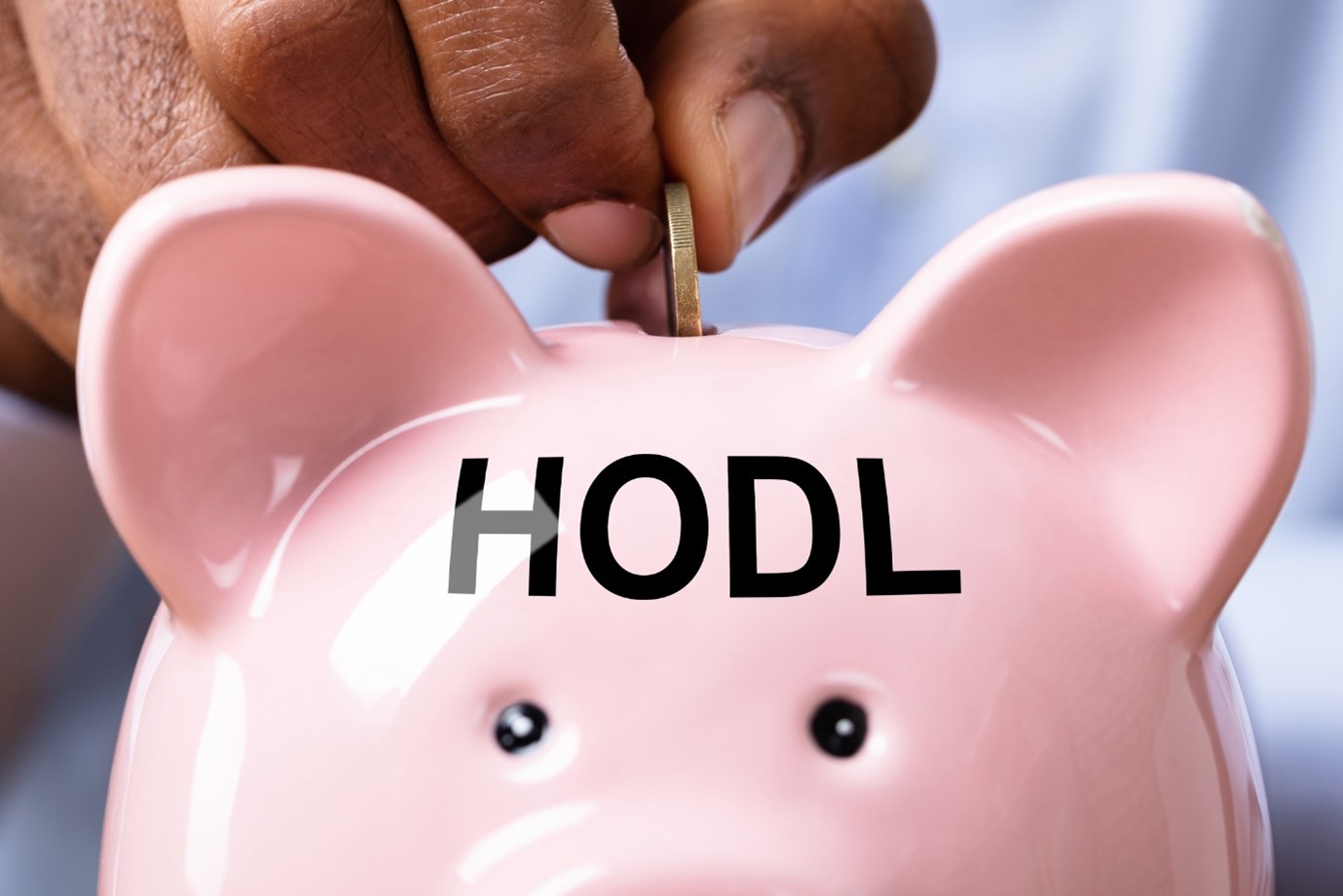 Image source: © Andreypopov | Megapixl.com
After the popularity of the term, the HODL cryptocurrency was introduced. This token is operated on the Binance Smart Chain.
Shills -Shills is a group or person paid to promote a specific cryptocurrency to attract investors' interest or inflate its value. The end goal of these people is to pump up the prices and make a profit out of it. It can involve unnecessary means as well.
Shills can drive FOMO and show that certain currency has more value than they think.
Risk Disclosure: Trading in cryptocurrencies involves high risks including the risk of losing some, or all, of your investment amount, and may not be suitable for all investors. Prices of cryptocurrencies are extremely volatile and may be affected by external factors such as financial, regulatory, or political events. The laws that apply to crypto products (and how a particular crypto product is regulated) may change. Before deciding to trade in financial instrument or cryptocurrencies you should be fully informed of the risks and costs associated with trading in the financial markets, carefully consider your investment objectives, level of experience, and risk appetite, and seek professional advice where needed. Kalkine Media cannot and does not represent or guarantee that any of the information/data available here is accurate, reliable, current, complete or appropriate for your needs. Kalkine Media will not accept liability for any loss or damage as a result of your trading or your reliance on the information shared on this website.