Highlights
Bitcoin is regarded as the most prominent and bellwether cryptocurrency because of its price and market capitalisation
There are more than 19,583 cryptocurrencies trading across 526 exchanges
There are many cryptocurrencies that have outperformed Bitcoin in terms of features, speed, and flexibility
Bitcoin is undoubtedly the most valued cryptocurrency that we have right now both in terms of price of each token and market capitalisation. Hardly anybody new about Bitcoin when it was launched in 2009. It gained prominence only after few years when its value exploded. After that, everyone started talking about cryptocurrencies. Bitcoin was the center of attention, and the hype led to the rise of many other cryptocurrencies. Every crypto project has a different purpose, or they aim to resolve a particular issue. According to CoinMarketCap, there are 19,582 cryptocurrencies trading across 526 exchanges right now. There are many cryptocurrencies that have outperformed Bitcoin in terms of features, speed, and flexibility. But Bitcoin is regarded as the most prominent and bellwether cryptocurrency because of its price and market capitalisation.
As per CoinMarketCap, it was trading at US$29,728.75 with a market capitalisation of US$566 billion at the time of drafting this piece. In the last 24 hours, the trading volume in Bitcoin was US$27 billion.
Suggested reading: Is DFI.Money (YFII) crypto price dropping on Binance news?
In this article, we have listed the five most expensive Cryptocurrencies other than Bitcoin based on their price as available on CoinMarketCap.
Image source: © Firstvinart | Megapixl.com
Wrapped Bitcoin (WBTC)
According to the whitepaper of Wrapped Bitcoin, this currency has the flexibility of an ERC20 token and delivers the power of Bitcoin. The token is 1:1 backed with Bitcoin. ERC20 can be understood as a technical standard employed to implement and issue tokens on the Ethereum blockchain.
WBTC's whitepaper claims that it brings liquidity to financial applications and decentralised exchanges (DEXs). By standardising the Bitcoin to the ERC20 format, WBTC creates smart contracts for Bitcoin. Thus, making the process of writing smart contracts easier.
Must read: What is Assemble Protocol (ASM) crypto? Find out why it is soaring
In addition to this, Wrapped Bitcoin makes the jobs of payment services, wallets and exchanges significantly easier because they are not required to run two separate nodes for ETH and BTC.
At press time, WBTC was trading at US$29,744.33 with a market cap of US$8 billion. In the last one year, this crypto has corrected 24%, according to CoinGecko.
Ethereum (ETH)
After Bitcoin, Ethereum is the second-biggest cryptocurrency based on market capitalisation. It has a market cap dominance of over 18% as per CoinMarketCap. Ethereum is a decentralised open-source blockchain. It is powering thousands of decentralised applications (DApps) and its own cryptocurrency, Ether.
Ethereum's whitepaper describes it as an open access to virtual money, irrespective of the user's location or background. It is a community-built technology that offers data-friendly services to everyone. In brief, it is private internet where you need not provide all your personal details.
At the time of drafting this piece, Ethereum was trading at US$1,944.18 with a market capitalisation of US$235 billion. In the last 24 hours, US$12 billion worth of ETH coins were traded across exchanges. On 16 November 2021, ETH recorded its all-time high of US$4,891.70.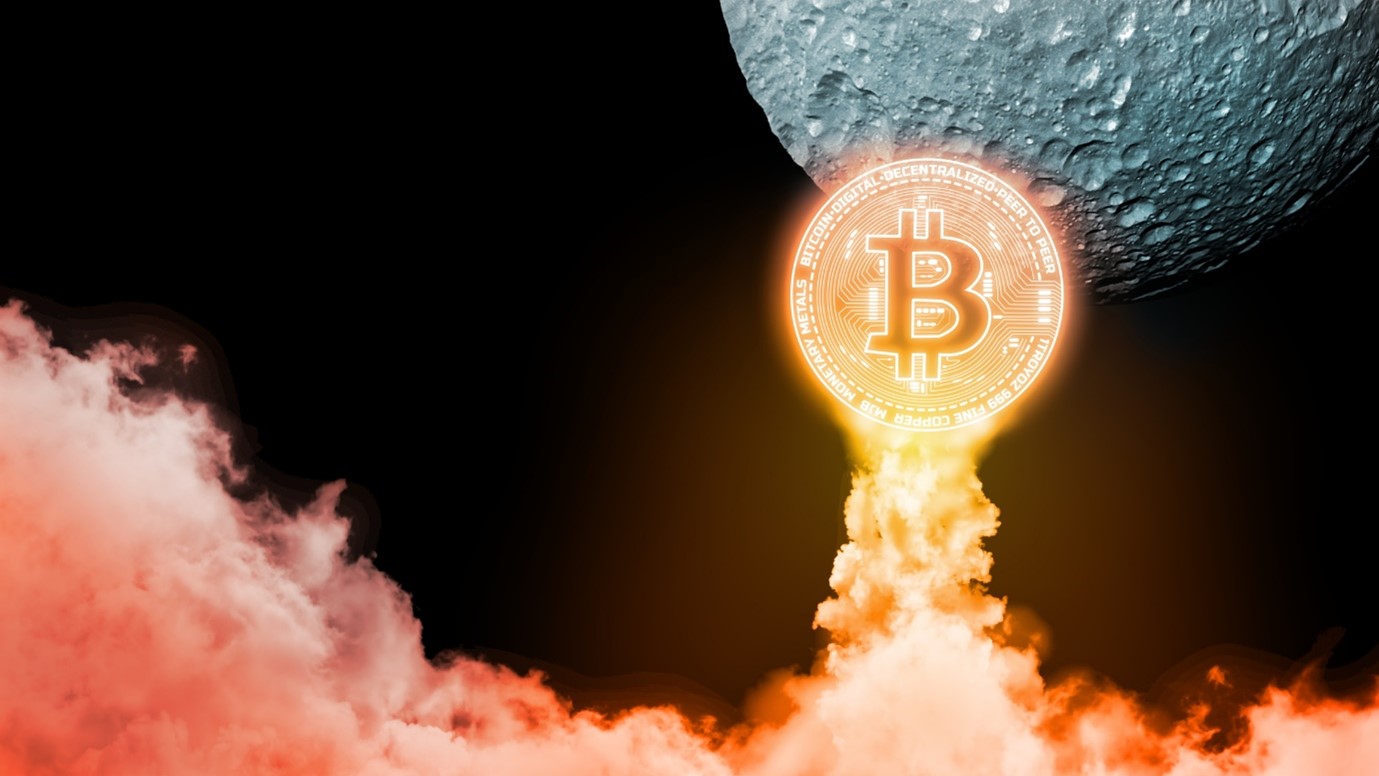 Image source: © kkssr | Megapixl.com
PAX Gold (PAXG)
Pax Gold is an ERC20 token backed by gold. It has become an easy way to invest in gold. The main aim of PAXG was to make the trading of gold easy and flexible. Now, investors can trade PAXG on a large number of exchanges.
If someone has PAXG, then he owns an equivalent amount of physical gold stored in Brink's vaults. According to the whitepaper of PAXG, it is a trusted, highly accessible, flexible, easily redeemable and low fees virtual token. In terms of security, the whitepaper says that the PoW (proof-of-work) model secures the protocol.
PAXG was priced at US$1,855.93 at the time of writing this article. Itsmarket cap was over US$619 million. In the last 24 hours, more than US$19,000,000 worth of PAXG were traded. On 22 April 2020, it touched its all-time high of US$3,487.68.
Maker (MKR)
Maker is a project based on the Ethereum blockchain and was fully launched in 2017. The project is managed by the people holding the MKR coins. The main task of Maker is to manage and operate DAI. Dai is an unbiased, decentralised and collateral-backed cryptocurrency which is soft-pegged to the US dollar.
Maker is a stable coin that allows all the holders to directly participate in the governance of Dai. As per the whitepaper, MKR is an ERC-20 token and is secured by the proof-of-work consensus mechanism.MKR tokens were trading at US$1,264.28 with a market capitalisation of over US$1 billion at the time of drafting this piece. On 3 May 2021, MKR price reached an all-time high of US$6,339.02. from its launch till today, it has managed to generate an ROI of 5622.53% as per CoinMarketCap.
BNB
Ranked four on CoinMarketCap (based on market capitalisation), BNB is a native token of Binance Chain And powers the Binance ecosystem.
Binance is not only a leading crypto exchange but has an entire ecosystem that comprises blockchain-based and decentralised networks. It has grown considerably since its launch in a number of countries.
BNB tokens were trading at US$327.97 with a market capitalisation of US$53 billion. In the last 24 hours, trading volume in BNB token was more than US$1 billion. The all-time high price of BNB is US$690.93,recorded on 10 May 2021. Since its launch in 2017, BNB has generated an ROI of 284310.98%, according to CoinMarketCap
Do read: Why is Ethereum Classic (ETC) crypto gaining attention?
Risk Disclosure: Trading in cryptocurrencies involves high risks including the risk of losing some, or all, of your investment amount, and may not be suitable for all investors. Prices of cryptocurrencies are extremely volatile and may be affected by external factors such as financial, regulatory, or political events. The laws that apply to crypto products (and how a particular crypto product is regulated) may change. Before deciding to trade in financial instrument or cryptocurrencies you should be fully informed of the risks and costs associated with trading in the financial markets, carefully consider your investment objectives, level of experience, and risk appetite, and seek professional advice where needed. Kalkine Media cannot and does not represent or guarantee that any of the information/data available here is accurate, reliable, current, complete or appropriate for your needs. Kalkine Media will not accept liability for any loss or damage as a result of your trading or your reliance on the information shared on this website.