In just a few months, it seems we have entered a new world altogether. If we talk about the period before the SARS-CoV-2 outbreak, Artificial Intelligence was already booming and emerging as the next revolutionary thing that was all set to transform our world in a few years. However, during this pandemic period, its development has gained further momentum.
Humans are facing challenges at multiple levels, and while maintaining the social distancing and other new norms, people need to keep functioning along with learning to live with the coronavirus. The unique challenges demand new innovative solutions.
However, due to the relentless spread of the virus and increasing confirmed and probable cases, there was an urgent need to speed up the diagnosis process while maintaining similar accuracy. The newly developed AI systems could analyse a single patient's CT images in just 20 seconds with an accuracy of more than 90 per cent.
GOOD READ: Will Artificial Intelligence Barge Higher in Post-Pandemic Era?
Artificial Intelligence helped China in diagnosing COVID-19 cases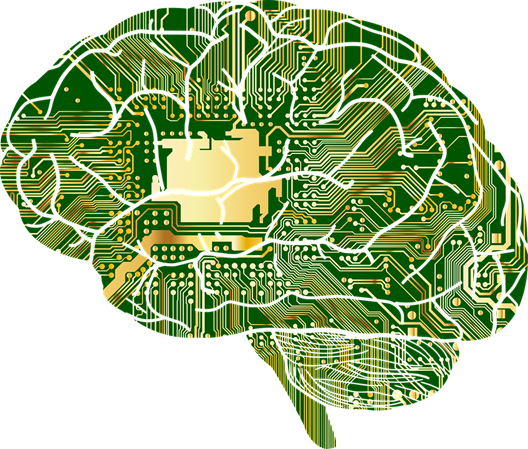 Image source: Pixabay
At the initial stages of COVID-19 outbreak, China government took the initiative to encourage developing AI tools for healthcare solutions, soon healthcare companies and tech giants in China began developing AI systems to speed up CT scan diagnosis of COVID-19 patients. Two firms in China which developed such systems are:
iFlytek: The Company announced that it was developing an AI system in alliance with the Chinese Academy of Sciences for COVID-19 diagnosis. As per the company, the AI-based system could read and analyse a patient's CT scans in three seconds. In one of the COVID-19 hospitals where it was deployed, it reportedly identified all coronavirus cases.
Yitu: The technology firm is based in Shanghai, and it developed a CT scan diagnosing artificial intelligence system at Shanghai Public Health Clinical Center. The system was broadened to be deployed across 20 hospitals in China, including hospitals in the coronavirus epicentre, Wuhan.
After these successful AI systems, multiple hospitals in China began to deploy AI CT scan diagnostic systems. Hospitals in Zhengzhou, Henan Province treating COVID-19 patients also deployed an AI-based diagnosing system. Alibaba Cloud and Alibaba DAMO Academy developed this system that can analyse CT images within 20 seconds with an accuracy of 96 per cent.
The radiology department of Zhongnan Hospital used AI software for detecting the visual signs of pneumonia associated with SARS-COV-2 infection by diagnosing lung CT scan images. Professor and chair of radiology Zhongnan Hospital, Mr Haibo Xu confirmed that the AI software proved to be extremely helpful for the staff in screening and prioritising patients who could be infected with COVID-19. Mr Haibo Xu added that only detecting pneumonia on CT scan does not confirm the person has the disease. Still, it helps the overworked staff to speed up the process of diagnosis, isolating and beginning the treatment.
RELATED: 3 Stocks Trying to Battle Novel Coronavirus Using AI-Based Technology
Other countries adopt AI technology for COVID-19 diagnosis
When the spread of the virus came out of China's borders and began to spread in other countries, they also started boosting their diagnostic capabilities with AI. In Australia, a startup that earlier provided AI diagnostic tool for improving the accuracy of breast cancer detection, modified its tool to detect the COVID-19 viral infection using lung CT scans from China and Italy.
In Russia also, Artificial Intelligence is learning to diagnose COVID-19 from the largest CT scan database that includes previous data of confirmed cases, and the new dataset, including 1,000 anonymised sets of chest CT scans.
It also includes earlier data of CT scans of patients with laboratory-confirmed infection. This earlier database was created at Diagnostics and Telemedicine Centre by scientists. The objective here is to inform AI to identify COVID-19.
The CT scan database shows the pathological abnormalities of corona infection in the lung tissue based on the chest computed tomography. The database is created according to classification and is intended to develop an AI algorithm.
Austin Health boosts COVID-Care using AI
In the Australian health care system, an AI algorithm called COVID-Care in smartphone assists recovering patients in monitoring their case each day. The patient needs to hold the smartphone up and count slowly to 30, and he/she gets diagnosed for the deadly virus and advised accordingly.
If the patient's condition aggravates, the doctor automatically gets alerted and follows up with the patient through telehealth consultation to provide advice and discuss available options. The doctor tells the patient if the patient needs to reach the hospital or is safe to stay home and do the daily assessment using COVID-Care.
AI's role in economic recovery
The economic downturn is a big challenge during COVID-19 pandemic. Once, the companies will come out of its economic hibernation; they will need to cope up fast to return to regular operations and service level. However, due to the disruptions in their workforce, this could be challenging. AI can be useful in identifying production problems, workforce behaviour, or customer service. Such disruptive times also give rise to opportunities for significant innovations. Even to survive in the changing market, there is no other way but to adopt the new technologies that can offer solutions during such turbulent times. In today's time, the companies that are implementing AI solutions to understand the changing patterns of market behaviour or their own customers base will move ahead of their competition and will provide better solutions to drive growth.
Furthermore, due to the lockdown restrictions, businesses are relying more on online channels, which also puts businesses at high risk of cybercriminal activities. AI can play a vital role in preventing such actions.
AI is based on data, so if data remains confined within individual organisations, then the technology would be of little help at each phase of crisis management. To deal with such drastic disruptions it would be unaffordable if significant data remains well-guarded and inaccessible. Thus, there must be a way out to enable acceptable data sharing to better handle any such crisis in future using technologies such as AI.