On 17 April 2020, Redflex Holdings Limited (ASX:RDF) released an update on its Q3 FY2020 Sales Activity.
During Q3 FY2020, the company generated new business orders totalling $7.6 million of the total contracted value (TCV).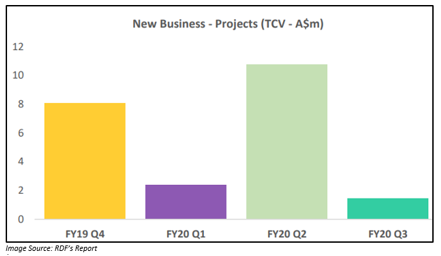 Cities of Durham & Ottawa, Ontario have signed deals for speed camera programs similar to that established for the City of Toronto with a combined TCV of $2.8 million.
Expansion of the Highways England maintenance contract to include new installations given during H1 FY2020 with a TCV of $2.4 million.
Supply order for $0.9 million from a Saudi Arabian client to assist equipment installed in that jurisdiction.