Summary

A futures contract (or simply futures) is a legal agreement between a buyer and a seller that includes a pre-discussed price and an expiry date for the transaction.
Both the buyer and seller need to respect the cost from the contract, even though the market price in the future could be more profitable or non-beneficial for them.
All futures contracts are subject to standardisation so that they could be sold on financial markets.
A futures contract is a legal accord between two parties that includes the date in the future when a particular asset can be sold at a pre-discussed price. Dealers can trade these kinds of contracts on traditional financial markets, as well as utilise them for extra exposure to several assets (indices or commodities).
In financial jargon, they are known as futures. They could also be referred to as derivatives, due to their feature of deriving value from underlying assets.
DO WATCH: What are Futures in Stock Market?
How do these contracts work?
When both parties settle on a price and the day of purchase, the buyer needs to fulfil his/her obligation of buying the underlying asset, whereas the seller needs to make sure that he/she sells the asset.
DID YOU READ: Latest on the US jobs report, US WTI oil futures and indices across the Globe
Both parties need to meet their obligations by the predetermined deadline.
On certain occasions, traders can exchange futures as physical assets, depending on the buyer or seller. Another way of trading could be cash exchange, which needs to be stated in the contract. The final paying date is the only thing which needs to be fully respected.
However, traders usually choose the third Friday of the month as an expiry date, though there can be exceptions. The smartest suggestion would be to double-check when the expiry date is set to make sure that the trade is finalised successfully.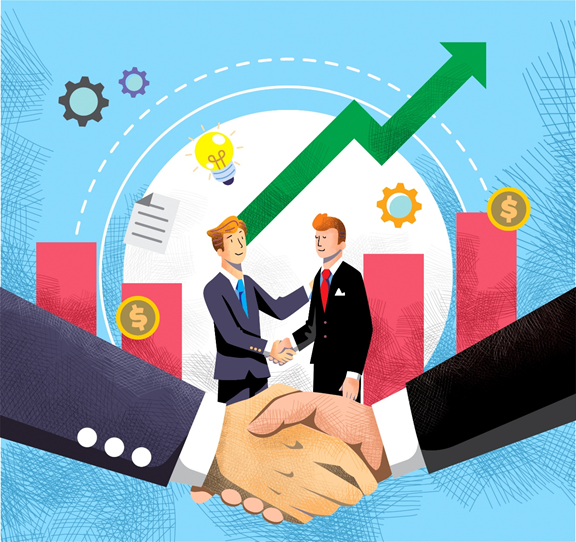 Image Source: Kalkine
INTERESTING READ: Futures market and negative Fed rate – What's in store for the next 12 months?
Understand Futures contracts in a better way
Futures can be exchanged for any monetary instrument or a physical commodity. All futures contracts are subject to standardisation so they could be sold on financial markets. They can be used for fencing or trade speculation.
Moreover, the quantity of underlying assets is determined before agreeing on the futures contract.
DO READ: An Insight Into ASX 200 And Futures
As previously mentioned, if one hears a conversation about future contracts, merchants might use either of the two words - futures and futures contracts - that essentially determine the same thing.
As an example, if a trader talks about purchasing oil futures, the same thing would apply if they referred to it as oil futures contracts.
However, there is a slight difference when someone says they bought assets as future contracts. The contracts usually understand individual types of futures, such as certain stocks, oil, gold, and others. Oil assets are the most favourable of futures contracts, as they are one of the most direct options for investing in oil.
Essentially, the more general meaning of the futures contract is referred to as futures and is mostly oriented towards the whole futures market. In contrast, the term futures contract is widely used for specific underlying assets.
IN CASE YOU MISSED: What exactly is personal finance and how it may help you to achieve your financial goals?
How to calculate the risks?
Companies that sell oil will eventually need to sell their assets to other companies (buyers). Those productions are usually planned, so it would be easy to set the futures contract if required.
When the oil barrels are ready for delivery, there are two options:
The oil company does not need to set a definite price for a barrel of oil if they believe the oil value might significantly grow over a year.
If oil producers believe they might lose a lot of money, one option could be to set a predetermined price. Even if the market price for oil falls in the next year, a futures contract will protect it, and oil producers will still make a profit.
When thinking about how to value futures contracts, a mathematical model should be in mind, which includes:
Current market price
The risk-free rate of return
Storage costs
Time to develop
Dividends
Dividend yields
Convenience yields
As previously stated, the buyer needs to pay the previously agreed price in a futures contract, even though the market price in the future could be lower than what was agreed beforehand.
INTERESTING WATCH: What is Volatility Index?
Who is regulating the futures market?
A federal agency named the Commodity Futures Trading Commission (CFTC) monitors all markets where futures circulate.
The agency was created in 1974 to make sure there is no fraudulent behaviour or abusive trading within the futures market, as well as for regulating trading companies that exchange futures.
ALSO READ: JPMorgan pays $920 Million to settle the US Justice Department and CFTC Probe