"The only constant in life is change"- Heraclitus. It comes with no surprise that technology is gradually taking over all aspects of our day to day life. Technology is characterised by rapid changes, and one must keep up with this pace in order to survive.
The technology sector is vast, and it involves companies that manufacture, develop and design on the back of data processing, computing, software support, and telecommunications equipment. The industry comprises companies with differentiated end-markets and customer-base, which offers marketing and test services, face detection, wafer maintenance, factory automation, and image identification skills to build smart and connected devices.
In addition, the rise of cutting-edge technology, which includes cloud-based computing, big data analysis, wearables, machine learnings, Internet of Things, AR/VR knowhow and drones has been pushing the sector upward. Moreover, the rise of 5G technology is establishing further growth prospects.
So, what are we waiting for, let's make a new year resolution to adopt theses top 5 technologies of the Decade:
Artificial Intelligence (AI)
Blockchain
Augmented Reality and Virtual Reality (AR/VR)
Big Data
Internet of Things (IoT)
Artificial Intelligence (AI)
Artificial intelligence (AI) remains to be a hot spot, with its ever-increasing impact on numerous industries all over the world. AI is rapidly being the most substantial and major driving factor of technology with its speedy execution in sectors like banking, retail, healthcare, agriculture, industrial, and defence. AI applications allows machines to learn from experience and work like human by simulating human performance.
Whether it is Apple's self-driving cars, Amazon's Alexa and Echo or Google's Lens, Smart Compose for Gmail, the application of artificial intelligence holds the most vital prospect.
AI can impact the world economy on numerous grounds, like aiding or replacing human labour to finish the assigned work more rapidly. Consequently, it expands production, speed up data processing of data flows, increase production and service development thereby generating more wealth worldwide.
According to several media report, 80% of emerging technologies will implement AI technology by 2021.
The important spheres where ai is used:
Knowledge reasoning
Machine learning
Robotics
Natural language processing.
Planning
Blockchain
Blockchain is significantly speedier and reliable than the legacy technologies in accomplishing a transaction, primarily due to the lack of manual processing or verification by mediators as it applies a distributed consensus.
Additionally, blockchain technology is expected to be honest and intended to deliver unaffected information. Thus, the probability of financial deficits is low, with the slightest possibilities of double counting and hacking.
Overall, the cohesive use of the technology can enable countries to attain better economic growth with streamlined day-to-day systems in a cost-economical way. Bitcoin is a latest example where Blockchain technology is being used.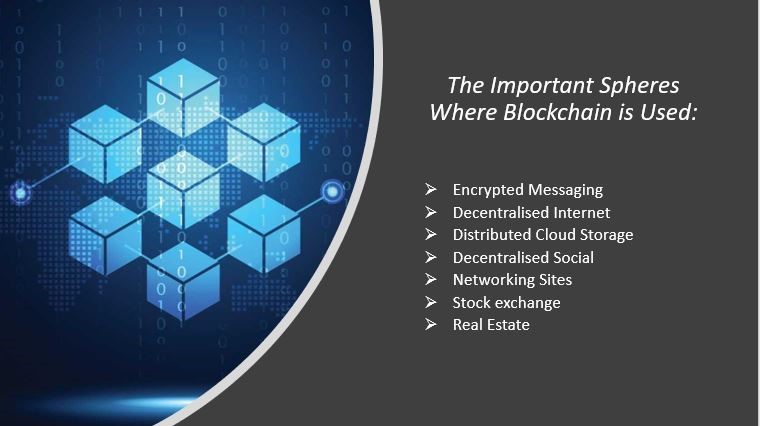 Blockchain Implementation
As per several latest media reports, blockchain-related start-up companies in Australia has increased significantly in latest years.
Augmented Reality and Virtual Reality (AR/VR)
Augmented Reality (AR) and Virtual Reality (VR) is seeing fast implementation due to the shift in consumer likings and business demands. With hardware possibilities and digital capabilities becoming more easily accessible and inexpensive to the ordinary person, AR/VR technologies have evolved extraordinarily well in last few years.
Almost every major sector including healthcare, retail, pharma, gaming, entertainment, automobiles and construction are utilizing the technology to interrelate between the actual world and 3D virtual objects in real time.
The Important Spheres Where AR/VR is Used:
· Business Logistics
· Field Service
· Entertainment Properties
· Medical Training
Big Data
Big data is turning out to be an important component for businesses to remain aggressive and competitive in any industry. Businesses are utilizing this technology to identify and calculate consumption models or enhance operational effectiveness.
Investments in big data analytics software, hardware and services are anticipated to increase in the coming days, due to the enormous amount of structured and unstructured data generated universally. This pervasive implementation of big data analytics is a major tailwind driving the big data market on a global basis.
Big Data technology aids in controlling huge amounts of data, thereby making it simpler for companies to take business decisions. Moreover, big data analytics acts as a booster for organizations pushing up a its marketing strategy, thereby improving customer relationships with the business.
Additionally, with rising cyber-crimes and cyber threat, big data is the best answer to fight fraud in online deals.
The Important Spheres of Use of Big Data:
Location Tracking
Precision Medicine
Fraud Detection & Handling
Advertising
Entertainment & Media
Internet of Things (IoT)
The "Internet of Things" basically unites manufacturing and medical devices, vehicles, and a range of consumer and everyday products, which allows enhanced monitoring, analytics, and more.
The IoT is fast growing from an axiom to realism. IoT in simple terms implies connecting devices over the network or internet for the intent of interaction. In IoT, devices gather and distribute data that is accumulated in cloud, thereby helping in faster analysing information, gaining more accurate insights.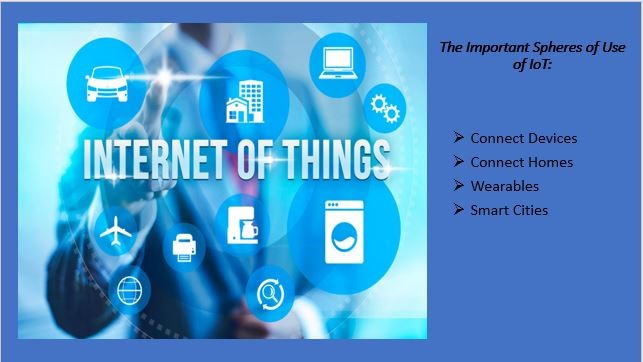 Internet of Things Application
According to media reports, by 2025 the total installed base of IoT connected devices is expected to be around 75.44 billion globally. This represents a five time increase as compare to last 10 years.
In the light of above-mentioned scenario, let's take a look at five technology stocks currently trading on ASX.
Telstra Corporation Limited (ASX: TLS)
Australia's leading technology and telecommunication, Telstra Corporation Limited offers a wide range of telecommunication and information services like internet and pay television, and mobiles. The company is building future for expertise and capabilities in applications and technologies that include Internet of Things, cloud computing, machine learning and artificial intelligence and big data.
At market close on 13 December 2019, TLS stock was trading at a price of $3.670.
Security Matters (ASX: SMX)
It is product lifecycle, supply chain reliability and asset tracking blockchain technology company. The company has begun the commercialisation of the rare, original technology that uses a chemical-based 'barcode' to convert any product in any form of matter (solid, liquid or gas). This keeps a track of the products throughout the supply chain. All the information gets collected on the blockchain, which gives a robust level of security and transparency.
Recently, the company in collaboration with R3 and Quantum Crowd unveiled its blockchain product.
Appen Limited (ASX: APX)
Appen Limited is a provider and developer of quality data solutions for artificial intelligence and machine learnings applications. The company has more than 180 different languages with a strong foothold in the AI-based data annotation platform in the industry. The company's solutions aid the security, quality and speed required in global automotive technology, retail, financial services and manufacturing. For the half year ended 30th June 2019, the company reported revenues of $245.1 million, up 60% on a year over year basis. The company's full year underlying EBITDA for FY2019, is expected to be in between $96 million to $99 million.
Notably, on the year to date basis, APX stock has provided a return of 70.70% on ASX.
Altium Limited (ASX: ALU)
Altium Limited is one of the first providers of PCB design tools and components, along with data management software. The company's top product is accepted for its virtuosity in 3D Printed Circuit Board (PCB) Computer. The company creates next-generation electronic products and systems.
In FY19 (year ended 30 June 2019), the company's revenues increased by 23% year over year and came in at US$171.8 million. For FY20, the company anticipates revenues to be in the range of US$ 205 million – US$ 215 million.
Nearmap Ltd (ASX: NEA)
Nearmap Ltd is a technology-driven company which is engaged in providing platform for regularly updated and high-resolution aerial imagery for enterprises, businesses and governments. This data-based company provides online PhotoMap content for 88%, 65-70% and 70% of the population in Australia, US, and New Zealand, respectively.
The company recently purchased intellectual property and technology from Primitive LLC.
Notably, in the last one year, NEA stock has provided a return of 71.52% on ASX.
At market close on 13 December 2019, NEA stock was trading at a price of $2.630.
Bottom Line
The recent boom in the technology sector is basically coming from the increasing application of modern technology in different sectors and industries. Technology helps in getting better productivity by enabling better results in all phase of production that leads to cost efficiency.
This makes the technology sector a perfect place to put your cash in.
---
Disclaimer
This website is a service of Kalkine Media Pty. Ltd. A.C.N. 629 651 672. The website has been prepared for informational purposes only and is not intended to be used as a complete source of information on any particular company. Kalkine Media does not in any way endorse or recommend individuals, products or services that may be discussed on this site. Our publications are NOT a solicitation or recommendation to buy, sell or hold. We are neither licensed nor qualified to provide investment advice.