New markets are always an exciting opportunity for investors. When you're starting at zero, the potential for growth can look unlimited. This seems to be the idea that the growing market of Australian cannabis stocks is trading on, but what's the reality behind the smokescreen? Are cannabinoids worth the hype, or are they due for a come down?
Do Read: Top Factors To Consider Before Investing In Cannabis Shares
What is Cannabis?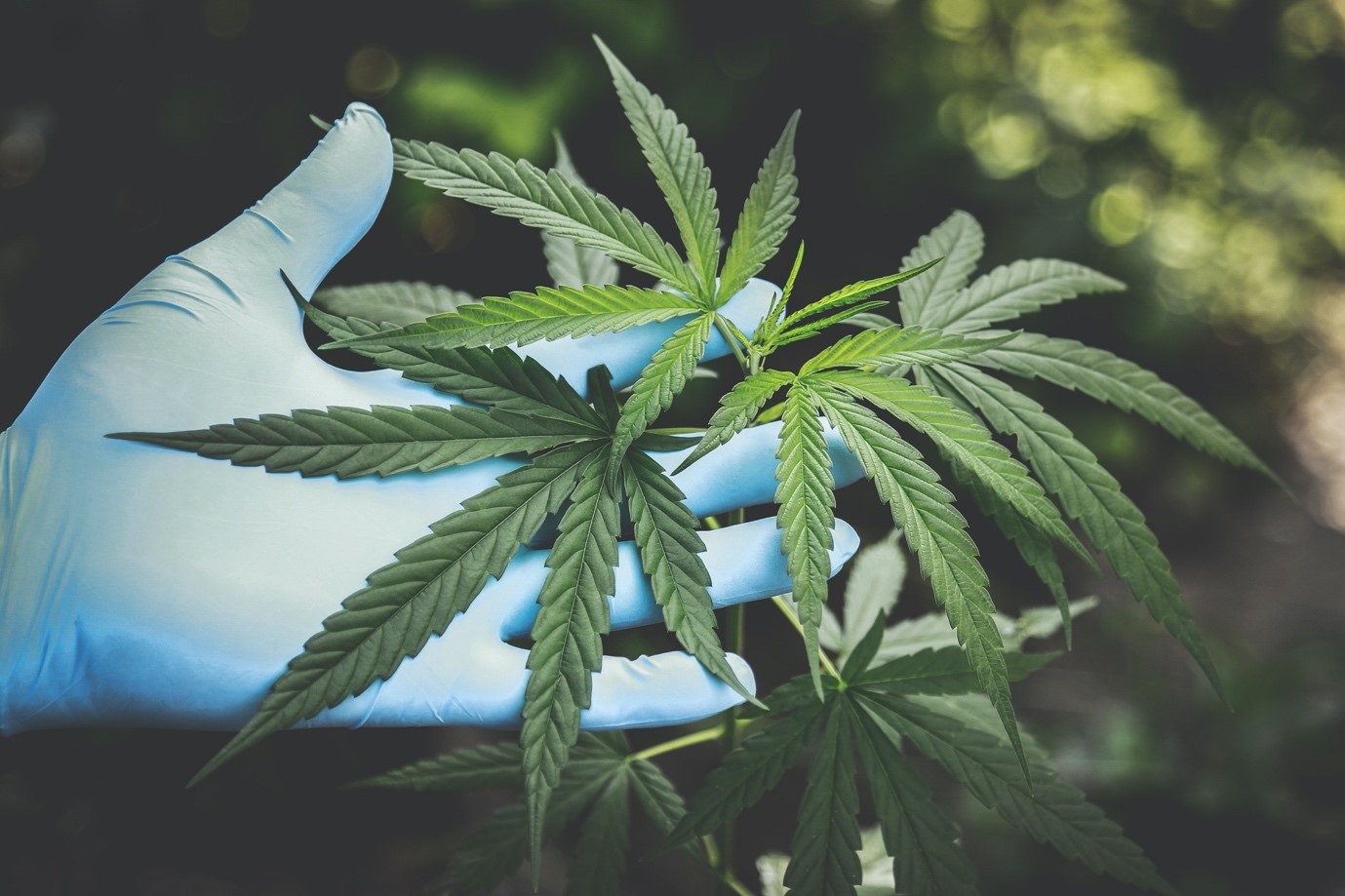 Most people have a surface knowledge of how marijuana affects behaviour, but what is actually happening to the human body when cannabis is smoked, eaten, or otherwise consumed? And how does this recreational usage differ from medical cannabis?
Cannabis, also known as marijuana, pot, weed, etc., is a plant that contains as many as 400 bioactive molecules, the majority of which we remain relatively in the dark about. Nearly a quarter of these are a type of molecule known as 'cannabinoids,' which can affect the release of neurotransmitters in the brain and are the active ingredients in both recreational and medical cannabis. Of these, the two most significant compounds are THC and CBD.
THC is a psychoactive cannabinoid and is responsible for the 'high' sought after by recreational users. It is also believed to have medical properties that can relieve pain and relax patients of various ailments.
CBD is non-psychoactive, and is believed to stabilise the effect of THC and relieve the anxiety that the high can produce. CBD is the focus of most medical research in the cannabinoid sphere, as it is believed to have many of the benefits of cannabis without the intoxicating quality of THC, making it more broadly suitable for consumption.
These two compounds are present to varying degrees in different cannabis plants, which can create uncertainty around the strength and effect of certain strains of the drug.
History
Though both of these compounds are the focus of much research, as well as the other less potent cannabinoids present in marijuana, the field of study is still in its infancy. This is despite the fact it has been used as a staple of Chinese medicine for thousands of years, and was used broadly in Western medicine until its prohibition in the 1930s.
Before prohibition, cannabis was mass produced as a component in many legal drugs, as well as being a very popular natural fibre, when grown as the cannabis variety known as 'hemp'. However, the plant was seen as a threat to certain industry groups in the US; pharmaceutical producers, who were not happy that the drug could be grown at home, cutting in on profits, and manufacturers of artificial fibres like nylon and rayon.
As a result, cannabis was discredited through a campaign of fear-mongering and racism, linking it to crime, laziness, and condemning usage of the plant within African American and Latin American communities. Thus, the shift in terminology to Mexican-Spanish word 'marihuana' became popularised.
Eventually this distrust of cannabis was set down in law, with the 1937 Marihuana Tax Act effectively banning its wholesale. Similarly prohibitive laws were soon rolled out across the West. This legislation has historically made it very hard for researchers to obtain the drug for legal study, which has been especially problematic in the US, the world's leading medical researcher.
Medical Properties
Though research has been hamstrung for a long time, the possible medicinal benefits of marijuana is a popular and growing field of science. Early studies have been strong enough to support the loosening of cannabis legislation and growing legalisation of medical marijuana. However, there are still challenges for researchers.
The number and variation of different strains of marijuana, and the different methods for administering, makes uniform findings challenging to deliver. For example, each cannabis plant has minor variations in the presence of active cannabinoids, the effect of which is then altered by different dose sizes, and a wide variety of administration techniques, such as sprays, oils, tablets and food.
That said, there is early evidence for a number of successful medicinal treatments.
The strongest evidence for the medicinal use of CBD products currently available is for the treatment of young people with drug resistant epilepsy. Studies have shown a reduction of seizures by around 50% in up to half of paediatric patients tested.
There is some positive evidence for pain management in multiple sclerosis patients.
Chemotherapy-induced vomiting and nausea has been effectively treated with THC in some trials.
There is modest evidence to support using medical cannabis to treat chronic nerve pain.
Interest in cannabinoid painkillers has been growing significantly over the past few years, given the growing concerns about the over-prescription of opioid painkillers, as well as successful litigation in the US that has been brought against opioid manufacturers. Though more research is needed for cannabis to become as mainstream as more commonly prescribed drugs, anecdotally it is thought to have less-severe side effects compared with many traditional painkillers. Research published in the US found that states which legalised medical marijuana saw a significant drop in prescription painkiller sales, suggesting a preference among consumers.
Cannabis Law in Australia
We've discussed the law as it impacted cannabis for most of the last century. But unless you've been living under a rock, you'll know that things have started to change. In February of 2016, the Australian Government introduced some changes to the Narcotics Drugs Act to legalise the cannabis production for scientific and medicinal purposes, and the use of medical marijuana was then legalised at the federal level in November of that year, with legislation brought through at a state level across most of the country as well.
Then in September of this year, the ACT decriminalised marijuana for personal use, a law which would come into effect in January next year. This law presents an interesting legal contradiction, as it is still illegal to possess marijuana without a prescription at a federal level. While legal bodies in the territory are expected to comply with local laws instead of federal ones and not prosecute such cases, it does leave a question mark above the industry that could impact future growth.
Medicinal vs. Recreational Markets
The benefits of investing in medicinal marijuana at this early stage are that it is already, but newly, legal, and so can be reasonably expected to grow continuously for the foreseeable future. Currently, there have only been about 3,100 scripts (medical cannabis) approved by the Therapeutic Goods Administration, with many more Australians self-medicating using cannabis they bought illegally.
At the moment only a small number of conditions are approved for treatment with cannabinoids, but this list is only expected to grow as further medical trials are completed. This suggests large potential for growth in the market, as legislation continues to relax, and the body of research grows. However, the need for extensive research would inevitably slow the expansion of the medical marijuana market, as heavy regulation tends to do in any market.
Recreational marijuana, on the other hand, is ready to be sold broadly in its current form, and to a much wider consumer base. Australians are some of the most prevalent cannabis users in the world, the majority of which is not medicinal. According to the National Cannabis Prevention and Information Centre, 750,000 Australians use cannabis every week, and around 300,000 use cannabis daily. Though it has only been legalised in the ACT and would require federal approval for the market to really take-off, there is potential for much faster adoption and growth, and quicker payback for investors, than the medical market may expect.
Market Potential
In considering the market potential, we have the benefit of looking at other economies around the world that have gone before us. California is the largest legal cannabis market in the world, and so can give us an idea of what we can expect in the coming years.
Decades after legalising marijuana, California has a legal cannabis industry worth approx. $3 billion. However, the market is not without its issues. That number has remained stagnant since recreational marijuana was legalised, and actually fell from 2017 to 2018. This is because the growing supply of the drug in the state has seen prices fall, as more and more producers rush to the cannabis business. Meanwhile, the illicit market for marijuana is believed to be at least double the $3 billion figure, even in wake of legalisation. Cannabis that is sold through unofficial channels is not required to meet the same standards of production, and is not subject to California's growing cannabis taxes, which makes it available at a more competitive price.
These are the risks that should be considered when stepping into the cannabis market in Australia, though it should be remembered we are still many years behind California and other American states and are unlikely to experience an oversupply of the drug any time soon.
Read More: Should Cannabis Transit Towards Recreational Space? 5 "HIGH" Stocks On ASX : Is Cannabis The Most Growing Industry In The Aussie Land? : Cannabis Push from Western Australian Government – The Bigger and Better
---
Disclaimer
This website is a service of Kalkine Media Pty. Ltd. A.C.N. 629 651 672. The website has been prepared for informational purposes only and is not intended to be used as a complete source of information on any particular company. Kalkine Media does not in any way endorse or recommend individuals, products or services that may be discussed on this site. Our publications are NOT a solicitation or recommendation to buy, sell or hold. We are neither licensed nor qualified to provide investment advice.