About Cloud Computing:
Cloud Computing is a technique in which the user can access various services over the internet. In a simpler way, cloud computing helps the users to keep their files on the remote database instead of keeping them over the system, hard drive or any local storage device.
Types of Clouds:
Cloud can be segregated into four components:
Private Cloud: Private cloud, as the name suggests, is used by any particular individual or organization. The data placed under a private cloud is used for personal reasons by any individual. In the case of any organization, private cloud application comes into the picture for inter-business communication or sharing of data. Example: Amazon Virtual Private Cloud
Community Cloud: Community Cloud provides cloud computing solutions to a particular set of individuals or organizations. All the participating members can use the resources under community computing.
Public Cloud: Public cloud by name means that any individual can access the resources in the public cloud. The application of the public cloud can be seen in B2C communication. The resources in the public cloud are owned by government, organizations and educational institutions. Example: Microsoft Azure.
Hybrid Cloud: Hybrid Cloud is a cloud which can be used for both B2B and B2C communications. In Hybrid cloud, the resources are bound by different clouds.
Classification of Cloud computing:
Infrastructure-as-a-service (IaaS): Allows users to access the IT infrastructure such as servers and virtual machines from the providers of the service on a pay-as-you-go basis.
Platform as a service (PaaS): provides users with an on-demand environment that is required for developing, testing, providing as well as managing software applications.
Software as a service (SaaS): Through SaaS, the users are provided with the software from the providers as per the demand against a subscription fee
Functions as a service (FaaS): It is a serverless backend service which helps the users to develop codes on the fly, which gets executed in response to an event like a click on an element on the web application.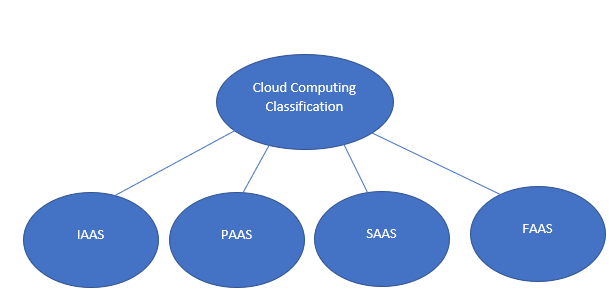 Cloud Computing Application:
Creating new applications and services
Store, retrieve and keep a backup of data.
Streaming audio and video files
Provide on-demand software services
Data analysis
Forecasting
Development and testing of code
Best Private Cloud Providers around the world:
Amazon Virtual Private Cloud
VMware Private Cloud
Rackspace Private Cloud
CloudBees
Best Public Cloud Providers around the world:
Amazon Web Services
Microsoft Azure
IBM Cloud
Google Cloud Platform
In this article, we would be looking at five different companies across the world, who use business intelligence in their businesses.
VMware:
VMware (NYSE: VMW) is a NYSE-listed software company. it offers cloud computing and virtualization software and related services. It is also known as the leader in the private cloud market. The company provides its customers with the potential to run, manage, connect, as well as protect all their applications on any cloud. Thus, the customers are able to reduce their costs, gain effectiveness, and can innovate faster.
The company also provides pervasive, secure, end-to-end connectivity for the applications and data of its clients at any location.
The company also provides its clients with an end to end management and security for all of the applications that are required by the employees of any organization.
salesforce.com, Inc.
salesforce.com, Inc. (NYSE: CRM) is an NYSE listed public company which was founded in 1999 and is headquartered in San Francisco, CA
Salesforce specializes in Enterprise Cloud Computing, Customer Relationship Management. The company, through its customer relationship management solution, brings together the companies and their customers. Its CRM platform provides the entire department of any organization a single, shared view of each customer.
Its products include:
Sales Cloud
Services Cloud
Marketing Cloud
Small Business Solutions
Data#3 Limited
Data#3 Limited (ASX: DTL) ranks amongst the top Australian IT services and solutions providers which focuses on supporting its clients to crack complex business challenges via innovative technology solutions. The company provides solutions such as cloud, mobility, security, data & analytics along with Information Technology lifecycle management. The company offers these solutions to its clients by integrating its services in the fields of consulting, procurement, project services, resourcing along with the managed services.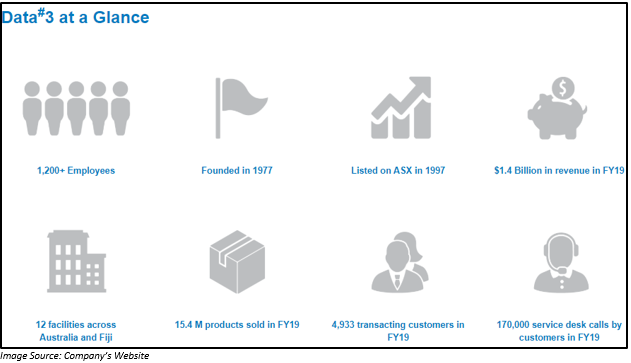 Solutions:
Cloud: DTL is the most experienced Cloud services business in Australia as per the number of its clients who were transitioned to cloud. The company has built specific vendor supported Hybrid Cloud solutions that help in the digital transformation. The company also enters into a partnership with top vendors to offer its clients a pre-validated solution. The company also has a pedigree in data centres because of the complexity of Hybrid, Public and Private Clouds.
Mobility: DTL's mobility solutions offers its clients fast, reliable and secure access. Through this, the company helps in connecting people, systems and information from any place and at any point of time and through any device. By combining the new mobile enterprise applications of the client with the cloud-based services, it gives the team the freedom to work whenever it wishes.
Security: Through the security framework of DTL, the complex task of protecting technology assets gets simplified.
Data & Analytics: Through data and analytics, the company helps in enhancing business performance using real-time location data and analytics.
IT Lifecycle Management: The company helps in consolidating and restructuring the IT environment of its clients. Thus, it helps its clients in lessening complexity, diminishing the total cost of ownership, confirmation of compliance and maximizing the value of their assets.
Megaport Limited
Megaport Limited (ASX: MP1) is a leading provider of elastic interconnection services. Through Software defined networking, the global platform of the company helps its clients in connecting their networks to the other facilities available throughout the company's network.
Services
Cloud Connectivity
The company provides Smart Cloud Connectivity Solutions. It includes hybrid cloud connectivity, multi-cloud connectivity, as well as cloud to cloud connectivity.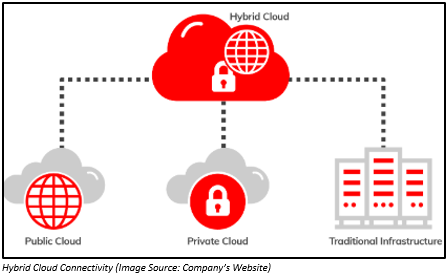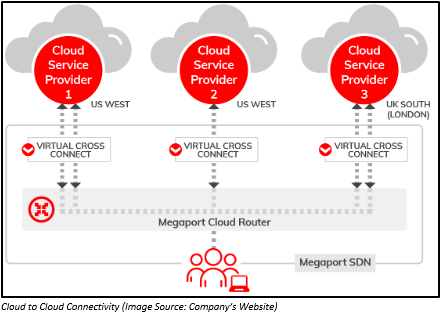 Megaport Cloud Router: It provides global virtual routing. This is used for private Layer 3 connectivity.
Data Centre Interconnect: It provides flexible connectivity for making agile networks.
IX Peering: The company offers globally linked Internet Exchange platforms for high-performance peering.
Megaport Marketplace: It is a go-to online hub which helps in connecting global service providers as well as enterprise customers.

Xero Limited
Xero Limited (ASX: XRO) provides small businesses with cloud-based online accounting software. Online accounting software is designed in such a manner to make small business easier. It handles tasks automatically, which otherwise would have consumed a lot of time of the businesses. These include tasks right from importing bank transactions to sending invoice reminders.
The data can be stored safely at one place, and the user of the platform can easily track the progress of the business. The business can also look at the staff via Xero Payroll and can even drive profitability on projects via Xero Projects.
Through Xero's platform, the user can access all the data and the tools from any location. The only thing to keep in mind is that the device remains connected to the internet.
---
Disclaimer
This website is a service of Kalkine Media Pty. Ltd. A.C.N. 629 651 672. The website has been prepared for informational purposes only and is not intended to be used as a complete source of information on any particular company. Kalkine Media does not in any way endorse or recommend individuals, products or services that may be discussed on this site. Our publications are NOT a solicitation or recommendation to buy, sell or hold. We are neither licensed nor qualified to provide investment advice.