Summary

AMD Inc.'s (NASDAQ: AMD) revenue rose by 99% YoY in Q2; the stock gained 35% in one year.
QUALCOMM (NASDAQ: QCOM)reported revenue of US$8 billion, up 63% YoY.
Both the companies have revised their guidance upward for next quarter and full year.
Advanced Micro Devices, Inc. (NASDAQ: AMD) and QUALCOMM Incorporated (NASDAQ: QCOM) have reported robust quarterly revenue growth.
AMD's Q2 revenue surged by 99% YoY to US$3.85 billion, while QUALCOMM's revenue grew by 63% year-over-year to US$8 billion. In addition, QUALCOMM's net income rose from US$982 million to US$2.2 billion, registering a 124% growth YoY.
The AMD stock rose over 6% from the previous close to US$96.585 at 11:19 am ET on Wednesday, a day after it presented the report. QUALCOMM stock was up 0.70% to US$141.91 at 12:51 pm ET. The company announced its Q3 results after the market closed on Wednesday.
AMD's non-GAAP net income increased to US$778 million from US$216 million, reflecting a 260% increase year-over-year. Its earnings per share diluted were US$0.63 compared to US$0.18 in the previous year's quarter.
Also Read: 10 technology stocks that are under US$100 but popular on NASDAQ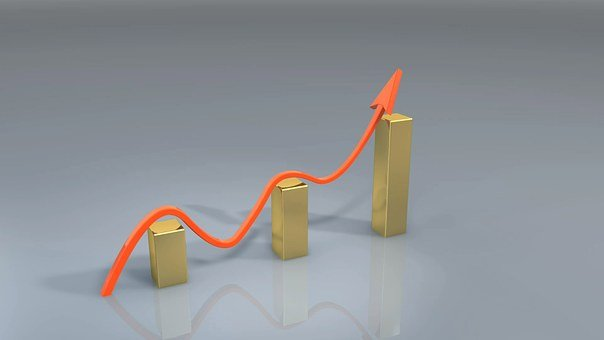 Source: Pixabay
Also Read: Microsoft's revenue surges 21% in Q4, Apple's Q3 income up 36%
The chipmaker's market cap is US$116.8 billion, and the P/E ratio is 34.33.
Its non-GAAP operating income was US$924 million in Q2 compared to US$233 million in the corresponding quarter of 2020. The stock gained 35% in one year.
The company's computing and graphics segment revenue saw 65% growth year-over-year to US$2.25 billion. Operating income from this segment was US$526 million compared to US$200 million in the 2020 June quarter.
Its Enterprise, Embedded, and Semi-Custom segment revenue was US$1.60 billion, a 183% increase year-over-year. The segment's operating income was US$398 million compared to US$33 million in the same period a year ago. Free cash flow was US$888 million compared to US$152 million in the previous quarter.
Also Read: Top trending penny stocks today: Check out the details
AMD expects a 46% revenue increase YoY in Q3 to about US$4.1 billion, while the full-year revenue growth to rise by 60%, higher than the prior guidance of 50%.
It also expects the non-GAAP full-year gross margin to grow by 48%, against the prior guidance of 47%.


QCOM's QCT revenue increased by 70% YoY to US$6.47 billion. Its EBT (earnings before tax) increased by 198% to US$1.8 billion from US$603 million in Q3 the previous year.
QTL segment revenue grew by 43% YoY to US$1.49 billion, while EBT increased by 63% YoY to US$1.05 billion from US$646 million in the June quarter of 2020.
QCOM's revenue guidance for Q4 FY21 is in the range of US$8.4 billion to US$9.2 billion. The QCT segment will top US$7.0 billion -US$7.5 billion, and QTL revenues are expected to be between US$1.45 billion - US$1.65 billion in the fourth quarter.
Its GAAP diluted EPS is expected to be between US$1.78 - US$1.98 and non-GAAP EPS to be within US$2.15 - US$2.35.
Its diluted earnings per share non-GAAP were US$1.92 in Q3 compared to US$0.86 in the same quarter of 2020.
Also Read: 10 cheap pharma stocks to explore as pandemic weakens
QUALCOMM's market cap is US$160.39 billion and has a P/E ratio of 20.4. Its dividend yield is 1.9%. The stock gained 54% in one year.
Please note: The above constitutes a preliminary view and any interest in stocks/cryptocurrencies should be evaluated further from an investment point of view.