Highlights

Many top retailers are all set to declare their quarterly results this week.
Walmart Inc. (NYSE: WMT) will announce its Q3 results on Nov 16 and Target Corporation (NYSE: TGT) will release results on Nov 17.
Amid the rising demand for goods, retailers are expected to present robust results.
Several top retailers are expected to report quarterly results this week. Walmart Inc. (NYSE: WMT) and Target Corporation (NYSE: TGT) are some of the big companies to report this week.
Walmart Inc. (NYSE: WMT)
Walmart will declare its third-quarter results on November 16.
In the second quarter of fiscal 2022, it earned revenue of US$141 billion and a net income attributable to common shareholders of US$4.3 billion.
The company had raised the full year and third-quarter guidance after the results.
The EPS was expected in the range of US$1.30 to US$1.40, and the comparable sales were expected to be upward of 6% to 7% for Q3, 2022.
According to Refinitiv data, Walmart's retail/restaurant sales may rise by 0.52% or US$134.5 billion, with a net income of US$3.9 billion or an increase of 2.76% YoY.
Its operating expenses are expected to rise nearly 4% to US$28.57 billion.
As previously predicted, its EPS for the third quarter is expected to be US$1.40.
Also Read: Explore five hot growth stocks with robust YTD return
The Bentonville, Arkansas-based Walmart Inc. is one of the largest retailers based on sales volume. It provides a range of general merchandise and grocery items. It employs around 2.2 million associates globally. On average, about 220 million customers in 24 countries visit its 10,500 stores and clubs and its online platform every week.
The company has a current market capitalization of US$409 billion and a P/E ratio of 41.33. Its dividend yield is 1.49%, with an annualized dividend of US$2.20.
Analysts expect its one-year target price of US$170.00. The stock closed at US$147.76 on Nov 12, 2021.
Also Read: Too hot or warming up? Nine consumer stocks with over 100% YTD return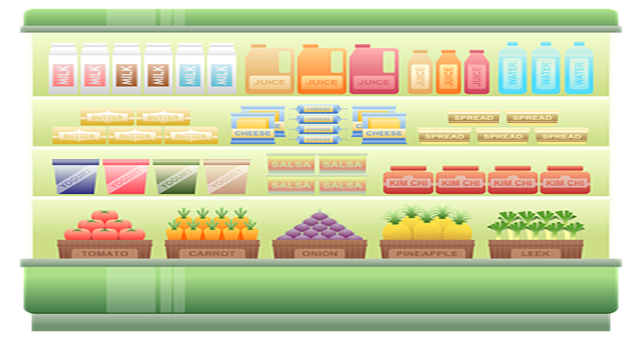 Source – Pixabay
Also Read: 7 rising tech stocks under US$49 – should you consider them?
Target Corporation (NYSE: TGT)
The company will announce its third-quarter results ended October 30, 2021, on Nov 17.
In the second quarter of 2021, the company earned revenue of US$25.2 billion and net income of US$1.8 billion.
For the third quarter, Target Corp. is expected to report revenue of US$24,778 million, up 9.48% YoY, and a net income of US$1,404 million, down 0.24% YoY. The selling, general, and ad expenses to increase around 11% to US$5,175 million YoY, according to Refinitive data.
Also Read: Top oil and gas stocks to explore in November
The Minneapolis, Minnesota-based Target Corporation is a general merchandise retailer. It has over 1,900 stores. The products range from food, beverage, home furnishings, apparel, accessories, general merchandise, etc.
The company has a current market capitalization of US$130.8 billion. Its P/E ratio is 21.35, the dividend yield is 1.385, and annualized dividend is US$3.60.
Analysts have a one-year price target of US$280.0 for the stock. It closed at US$260.02 on Nov 12, 2021.
Also Read: Top EV stocks to explore as nations set emissions reduction target
Bottomline
The Dow Jones US General Retailers Total Stock Market Index (DWCRTS) generated a 19.33% return YTD. In the same period, WMT stock rose 2.5%, and TGT stock gained 47.30%. However, investors must analyze the macro factors and the company fundamentals before investing in the stock market.