Highlights:

The Russian invasion of Ukraine drove global oil prices higher.
Higher oil prices benefitted the oil majors in reaping generous profits.
Exxon Mobil Corp and Chevron Corp saw strong Q1 profits.
As global oil prices skyrocketed amid the Russia-Ukraine war, the oil majors reaped rich profits due to the steep rise in fuel demand. Both the oil majors Exxon Mobil Corp (XOM) and Chevron Corp (CVX) reported higher earnings in their first-quarter results on Friday.
After Russia threatened to stop LNG supply to Europe following sanctions on Moscow, US President Joe Biden promptly announced to boost energy supplies to Europe.
These developments had a positive impact on the earnings of US oil companies. They have now stepped on the gas to increase oil output and supplies to Europe, heeding the White House call.
The European countries are also trying hard to wean themselves off Russian energy, which paved the way for American oil companies to breach into the market.
Here we look at the first-quarter performance of Exxon Mobil and Chevron Corp
Also Read: Eli Lilly's (LLY) Q1 revenue grows 15% on obesity drug sales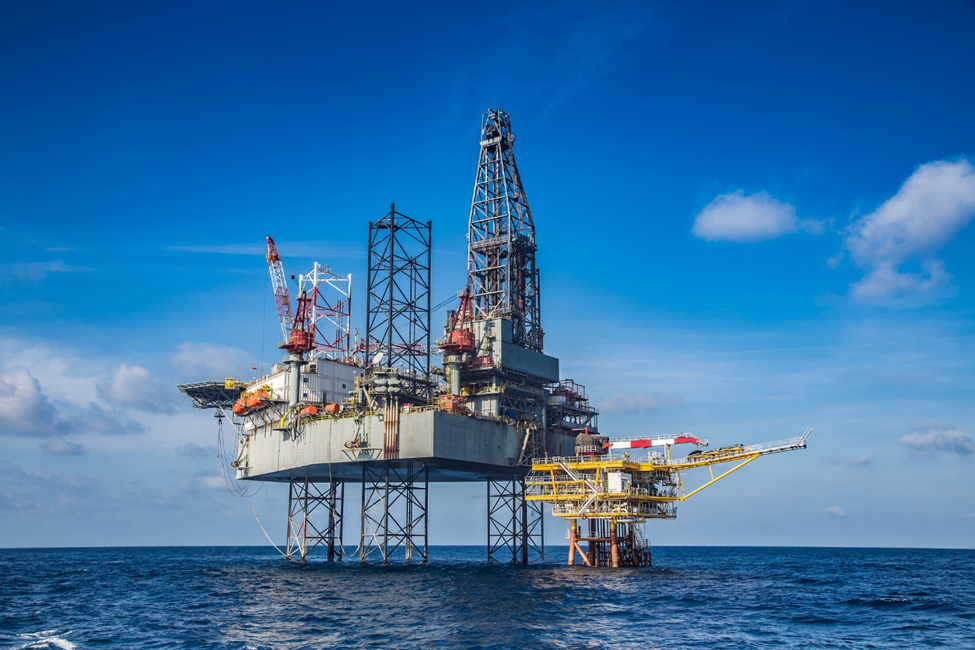 © Pichitbo | Megapixl.com
Also Read: Mastercard's (MA) net income soars 43% in Q1 as travel picks up
Exxon Mobil Corp (XOM):
US oil major Exxon Mobil (XOM) on Friday reported doubling its profit per share in Q1 of FY2022 despite not measuring up to Wall Street estimates.
Exxon Mobil has increased its share repurchase target by three times, giving more cashback to the shareholders. It has proposed to repurchase up to US$30 billion worth of shares by the end of 2023. The earlier target was US$10 billion shares.
Exxon's net income rose to US$5.48 billion, or US$1.28 per share, in the quarter of March 31, from US$2.73 billion, or 64 cents per share, in the corresponding period last year.
Its adjusted EPS was US$2.07, while revenue came in at US$90.5 billion. However, the profit margins were affected due to feedstock inflation.
Exxon see positive momentum in the current quarter
Exxon Mobil Chairman and CEO Darren Woods said, "The quarter illustrated the strength of our underlying business and significant progress in further developing our competitively advantaged production portfolio."
He also said that the company is poised to welcome a more positive second quarter as most of the headwinds have subsided in March that impacted earnings in the first quarter.
Also Read: Musk off-loads US$4 bn Tesla (TSLA) stocks after Twitter (TWTR) deal
Chevron Corp (CVX):
Chevron Corp (CVX) on Friday reported its highest quarterly profits in a decade as energy prices surged. Its first-quarter revenue jumped 70% to US$54.4 billion, beating Wall Street estimates.
Earlier this year, Chevron increased its dividend payments by 6% to US$1.42 per share. It had also increased its buyback program to US$10 billion annually.
In the most recent quarter, it bought back US$1.3 billion worth of shares.
The cash flow from operations was US$8.1 billion, and the free cash flow was US$6.1 billion.
Chevron is planning to increase its investments in renewable fuels and liquefied natural gas (LNG), said Chief Executive Mike Worth. The US is the world's largest LNG exporter.
Bottom line:
The Exxon Mobil (XOM) stock closed at US$85.25 on April 29, down 2.24% from its previous close. Shares of Chevron Corp (CVX) settled at US$156.67, down 3.16% from its last close.