Highlights:

The PIXY stock rocketed nearly 135 per cent in morning trading on September 8.
ShiftPixy's trading volume was more than 5.87 million during writing.
The company plans to spin off ShiftPixy Labs.
The stocks of ShiftPixy, Inc. (NASDAQ: PIXY) have caught the eyes of the market participants with their skyrocketing price in the morning trading on Thursday, September 8. The price of the PIXY stock rocketed more than 134 per cent in the morning trading on September 8.
Now, as many investors would look for the probable reasons for the jump in its price, let's take a brief look at it with Kalkine Media®.
Why is it rising?
The human capital services enterprise firm announced on September 8 that it is planning to spin off its Virtual Brand development pipeline and technology stack of ShiftPixy Labs to a fully-owned subsidiary, ShiftPixy Labs, Inc.
After the completion of the transfer, it will distribute dividends to its stockholders, with a record date of September 8.
However, the spin-off transaction would depend on several conditions, like ShiftPixy's ability at the time of distribution to act as per the applicable Wyoming law.
Also, ShiftPixy Labs must meet all the requirements for future listing on Upstream, a trading app powered by Horizon Fintex and MERJ Exchange market.
If it can comply with the conditions mentioned earlier, it would result in two independent public companies. The company's management aims to take ShiftPixy Labs, Inc. public through an IPO on the Nasdaq exchange and Upstream exchange on October 2022.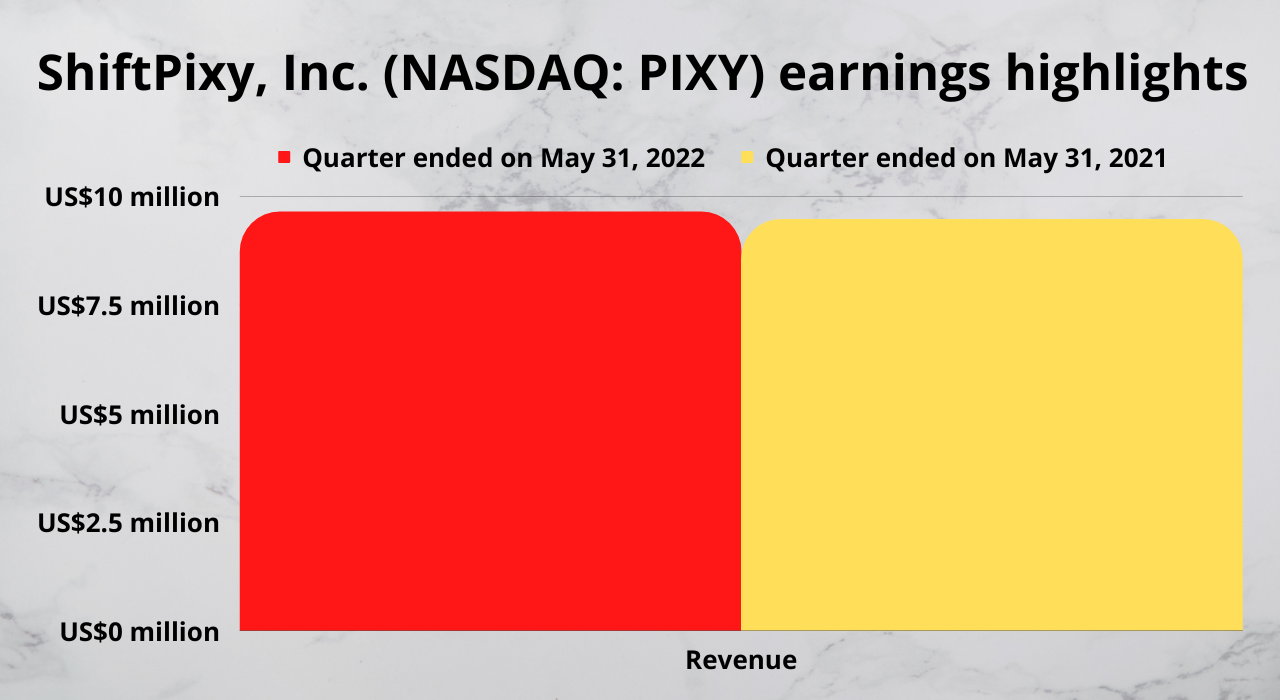 Source: ©Kalkine Media®; © Canva Creative Studio via Canva.com
Meanwhile, the company unveiled its dual listing plan on Wednesday, September 7. According to the announcement, the firm had started the application process for dual listing its shares on Upstream.
Bottom Line
ShiftPixy said its dual listing on Upstream would help it attract global investors. The investors could access the stocks through USDC digital currency, credit, debit, USD, etc.
It would unlock liquidity and enhance the price discovery of ShiftPixy while raising its opportunity to expand globally.
The PIXY stock was priced at US$ 26.34 at 9:34 am ET on September 8, noting a surge of 134.97 per cent from its previous close of US$ 11.21. The trading volume of the ShiftPixy stock was more than 5.87 million during drafting.
However, despite the recent gains, the PIXY stock was down by nearly 80 per cent YTD, and 83 per cent YoY. It showed a weekly gains of about 52 per cent.