Summary

Ford partnered with SK Innovation for a battery joint venture in the U.S.
The will jointly produce battery cells and components for Ford EVs.
Ford unveiled its news all-electric F-150 pickup truck.
Ford Motor Company (NYSE: F) stock rose as much as 7.4 percent on Friday, May 21. The automaker recently announced a new battery joint venture in the U.S. with SK Innovation and unveiled an all-electric version of pickup truck F-Series.
BlueOvalSK
Ford teamed up with South Korea's SK Innovation to set up a joint venture named BlueOvalSK to produce battery cells and other components to be used in Ford's electric vehicles.
Starting mid-decade, BlueOvalSK to produce 60-gigawatt hours yearly. The joint venture is contingent on definitive agreements and regulatory approvals.
The Michigan-based carmaker estimates it would require at least 240-gigawatt hours of battery cell capacity globally and approximately 140-gigawatt hours in North America by 2030.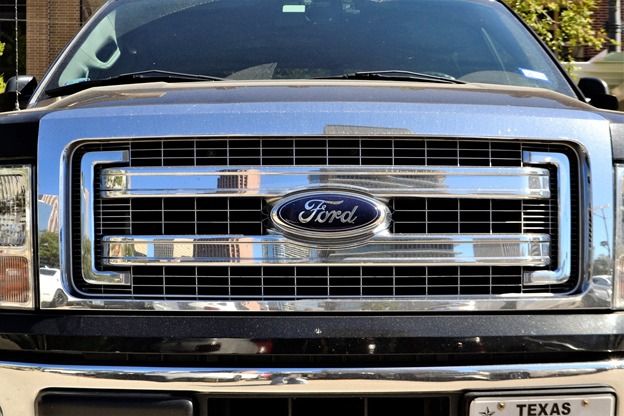 Source: Pixabay

All-electric F-150 Lightning
On Wednesday, Ford unveiled an all-electric version of its pickup truck F-Series, F-150 Lightning.
F-150 Lightning offers two battery options, one with 230 miles range and the other with a 300 miles range. Ford received over 44,500 bookings for F-150 within 48 hours, according to CEO Jim Farley on Friday. F-150 Lightning, which has a starting price of US$39,974, will be available in the market in spring 2022.
Read More: Foot Locker, Deere Stocks Rise, VF Corp Declines After Earnings
Electrification Plans
Ford has committed to invest at least US$22 billion by 2025 for electric vehicles. It will manufacture EVs and related machineries at over 15 assembly plants globally by the year end.
Recently, the company announced a battery cell technology research and development center Ford Ion Park, which will also manufacture batteries in the future.
Ford has also contributed in a US$130 million series B investment round, along with BMW, in solid state battery producer Solid Power.
Stock Performance
Ford has a market capitalization of US$53.2 billion. The stock grew approximately 50 percent year to date, while it more than doubles in the last one-year period. The stock has a 52-week trading range of US$5.50 to US$13.6.
Ford ended trading on Friday at US$ 13.33, up 6.7 percent.