Highlights

Tesla Inc (Nasdaq: TSLA) stocks soared on Monday after the company launched a software update of its FSD beta last week.


The FSD beta will enable drivers to navigate across the complex environment of cities using the new auto-steer program.


Rivian Automotive Inc has been drawing attention after launching its first electric pick-up truck last Monday.
Electric vehicle makers Tesla Inc (Nasdaq: TSLA) and Rivian Automotive Inc were trending on Wall Street Monday after launching new products recently.
Tesla stock surged after the company launched a software update for its self-driving assistance system on Sep 24, while Rivian launched its first electric pick-up truck last week.
Here we explore the recent developments of the two companies.
Tesla Inc (Nasdaq: TSLA)
The Tesla stock soared by 1.84 percent to US$758.5371 at 11.15 am ET on Sep 27 after it announced the software update last Friday.
On Sep 24, Tesla CEO Elon Musk launched the much-awaited software update allowing its selected users to access the full self-driving Beta (FSD) program.
Tesla will give FSD access to drivers who have high safety scores. The selected drivers can use the "auto-steer" feature that will allow them to drive around the city without using the steering wheel. Thus, drivers will be able to park, navigate highways, or get into small lanes, etc., with the help of SFD beta.
Also read: Eight hot stocks to consider in a booming EV market
Only 2000 Tesla employees and selected customers are currently suing the FSD beta program. The aim is to improve the software further.
FSD beta is an unfinished version of Tesla's earlier FSD, a driver's assistant program, which is available for US$10,000 annually or US$199 per month.
However, Tesla's driver assistance systems far have not been fully effective so far. And it has drawn flak from the government agencies.
The US National Transportation Safety Board head, Jennifer Homendy, has expressed concern over the safety of Tesla's FSD, Wall Street Journal reported.
The Palo Alto, California-based Tesla's market cap is US$785 billion, with a P/E ratio of 408.49 and earnings per share of US$1.92. The Tesla stock has recorded a 52-week high of US$900.40 and a low of US$379.11.
Tesla's total revenue jumped 98% to US$11.96 billion in Q2, 2021, and its profit was US$1.45 per share, while the net income was US$1.14 billion in the period.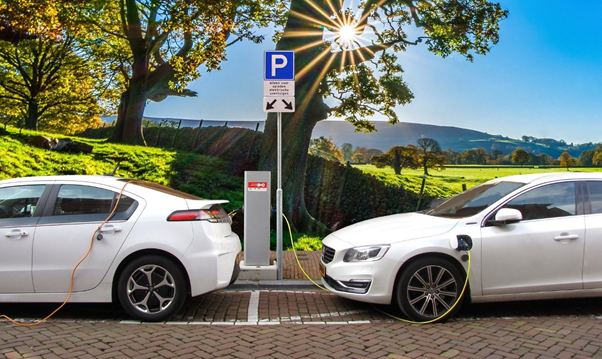 Source: Pixabay.
Rivian Automotive Inc
Rivian is an electric vehicle company based in the US. On Sep 20, it launched its first electronic pick-up truck for regular consumers. Rivian founder RJ Scaringe had first revealed the expected launch date of the R1 T truck in a tweet on Sep 14.
The Rivian R1 T electric pick-up truck will cost US$67,000.
Also read: Can these 5 green EV stocks be the blue chips of future?
It is a significant development as Americans will now have an option to buy an electric truck. In addition, Rivian will also launch an SUV R1S in the coming months.
Meanwhile, Rivian has started production of delivery vans for Amazon, one of the initial investors in the automaker. Amazon has ordered 100,000 trucks. The company is also planning to launch its IPO in the US.
Bottomline
The US auto market has been reeling under a global semiconductor shortage over the past two quarters. Nevertheless, investors are hopeful of a strong rebound driven by innovation and investments in clean energy vehicles despite these troubles. However, investors should carefully evaluate the companies before investing.