Highlight:s

Elon Musk criticizes Twitter (TWTR) for blocking his RTI on fake accounts.
Last week, Musk created a furor by announcing 10% job cuts in Tesla.
Musk's US$44 billion Twitter deal is cleared by US Justice Department.
After last week's announcement of cutting 10% jobs of salaried Tesla employees, Elon Musk has started the week with another of his salvos.
The Tesla (Nasdaq: TSLA) executive has warned of dropping the US$44 billion Twitter (NYSE: TWTR) if the social media company fails to disclose the details of its fake accounts.
He has blamed Twitter for 'resisting and thwarting' his right to information (RTI) about fake accounts on the platform.
Elon Musk's lawyer, in a letter to Twitter, said that the social media company has committed a clear material breach of the terms of the merger deal. The letter also stated that Musk reserves the right to rescind the contract.
Twitter's shares tumbled 5% on Monday morning.
Musk had earlier announced that the Twitter deal would not materialize until the fake account details are not shared with him. Although many see this as a ploy to lower the price of the deal.
Also Read: Elon Musk sued by Twitter investors for manipulating stock price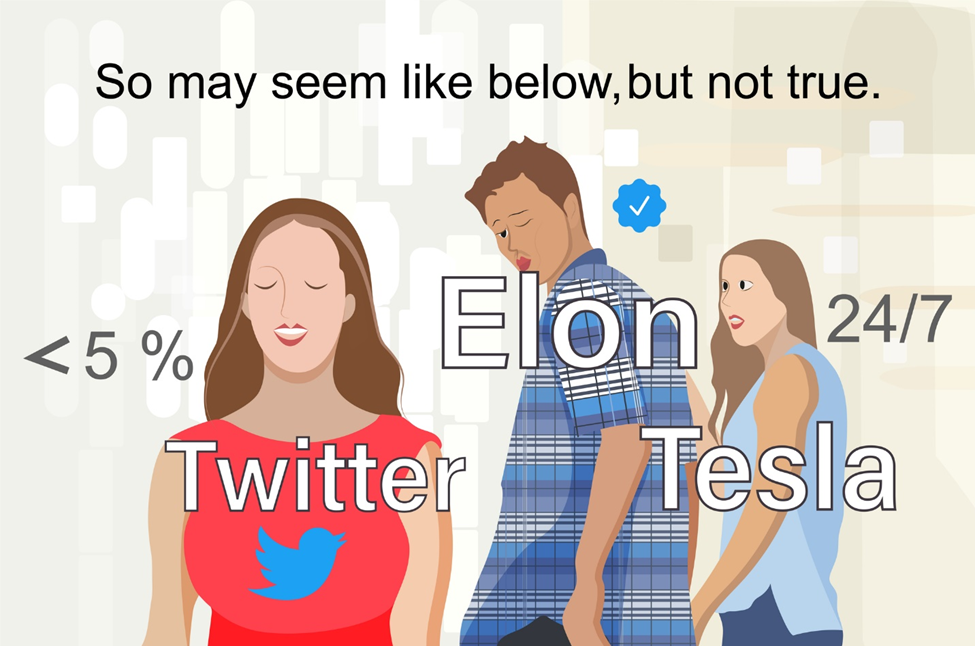 © L9871456 | Megapixl.com
Also Read: Elon Musk says no-deal before Twitter proves fake account numbers
Musk announced 10% jobs cuts in Tesla
Tesla employees, its shareholders and people who closely follow the EV maker were in for a shock when Musk hinted at cutting 10% of Tesla jobs on Friday. The billionaire said that he had a very bad feeling about the economy for which he is looking at slashing his staff.
However, on Saturday, Musk tweeted that Tesla's workforce will rise in the next one year and its salaried people will remain unchanged.
This contradictory statement by Musk to pacify the previous day's blow to the 100k-strong Tesla employees confused shareholders.
Tesla shares plunged 9.2% on Friday, although they rallied as much as 4.5% before the first bell on Monday.
Bottom line:
Musk is an avid Twitter user with over 96 million followers on the social media platform. He is known for his regular stream of controversial tweets that had landed him in trouble. His infamous 2018 tweet about securing funding for a Tesla buyout had ruffled the regulators.