Highlights

Palantir Technologies Inc. (NYSE: PLTR) booked a 49% revenue growth YoY in Q2.
Joby Aviation, Inc. (NYSE: JOBY) debuted on NYSE on August 11 after a SPAC deal.
Palantir stock was up 8.14%, and Joby Inc. was down 0.52% in the pre-market session.
Palantir Technologies Inc. (NYSE: PLTR) and Joby Aviation, Inc. (NYSE: JOBY) stocks drew significant attention on Wall Street Thursday morning after the former reported its June quarter earnings and the latter debuted in NYSE a day earlier.
PLTR stock was up 8.14% to US$ 24.17 at 8:29 am ET. However, the JOBY stock was marginally down by 0.52% US$13.33 at 9:08 am ET on Thursday.
Here we look at the Q2 performance of Palantir and the progress of JOBY so far.
Palantir Technologies Inc.
The technology company released its second-quarter earnings results on Thursday. Its revenue jumped 49% YoY to US$376 million from US$252 million in the same quarter a year ago.
The net loss incurred in the quarter was US$138.6 million, or US$ 0.07 per share diluted, compared to the net loss of US$ 110.5 million, or US$ 0.17 per share diluted, in Q2 of 2020.
Adjusted free cash flow was US$ 50 million.
The company added 20 net new customers in Q2, a 13% growth quarter-over-quarter.
Palantir revised its guidance for full-year 2021. It expects its adjusted free cash flow to remain more than US$300 million against the previous expectation of US$150 million.
Also Read: Top 5 infra stocks to explore after Biden's big building plan
It also expects 30% or more annual revenue growth in the 2021-2025 period. Palantir's cash and cash equivalent was US$2.34 billion.
The technology company provides solutions to manage large data sets for organizations. Its market cap is US$ 42 billion. The company stock grew 135% since September 30, 2020, and it closed at US$22.35 on Aug 11.
Also Read: Can these 5 green EV stocks be the blue chips of future?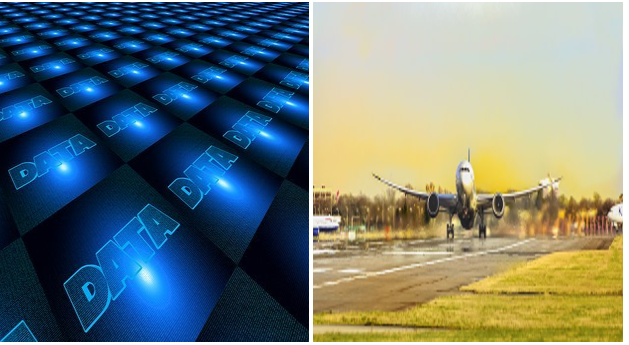 Source: Pixabay
Also Read: Explore four battery stocks powering the green drive
Joby Aviation, Inc. (NYSE: JOBY)
JOBY's market capitalization is 1.16 billion. The transportation company is headquartered in California and manufactures all-electric, vertical take-off and landing aircraft (eVTOL). It has plans to start commercial passenger aircraft services in 2024.
Joby Aviation, Inc was formed after the merger of Joby Aero, Inc. and special purpose acquisition company Reinvent Technology Partners (NYSE: RTP). The new company started trading on NYSE on August 11, 2021.
Also Read: NortonLifeLock, Avast to merge into an USUS$8.6 billion antivirus empire
Joby Aviation has completed over 1000 test flights to date. It is the first eVTOL to receive airworthiness status from the US Air Force.
After the transaction with Reinvent, JOBY was valued at US$4.5 billion.
The original company was founded in 2009. It currently has over 800 employees across the world, including the US and Germany.
Also Read: Aiming for the sky? Here're 7 fast-growing airline stocks to explore
Bottom Line
Palantir and Joby Aviation are relatively new in the market. Still, their strength in the respective domains may bring growth if their financials and management fundamentals stay strong. On the other hand, technology companies have seen robust gains in the recent quarters, a primary factor contributing to the rise of S&P 500 and NASDAQ in recent times.