Summary

The NYSE is the oldest and the world's largest stock exchange; it is an auction market where buyers and sellers interact directly.
Nasdaq is the world's second-largest stock market, where dealers coordinate the buying and selling process to ensure efficient trading.
The Chicago Stock Exchange (CHX) allows companies listed on other stock exchanges to trade on its platform.
The stock exchange is a marketplace where financial instruments like commodities, securities, and derivatives are traded. It is a place where buyers meet sellers to buy stocks.
The NYSE, NASDAQ, and CHX are major stock exchanges in the US. In the past, sellers and buyers would meet physically on the trading floors, but now most of the trading happens electronically.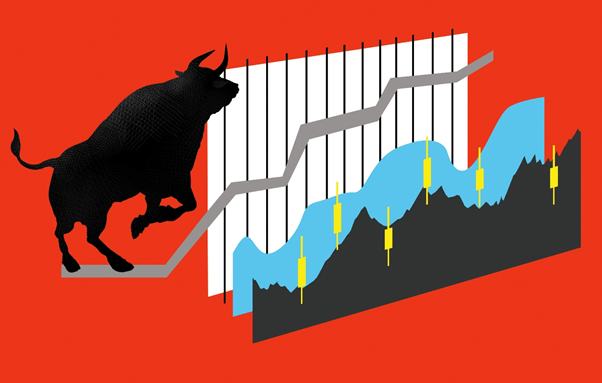 Copyright ©Kalkine Media 2021
Also read: What Is The Difference Between NYSE and NASDAQ?
How Do Stock Exchanges Work?
Companies that want to go public or launch an IPO (initial public offering) need to go via the stock exchange. They must file their financial reports, audited earnings, and capital needs, regularly with the stock exchanges. In addition, the exchanges have rules for companies that wish to join them.
After the companies go public, their financial statements and reports become accessible to the public. As a result, investors get the opportunity to monitor the company's performance closely before investing. Also, public visibility of the companies increases that help them to attract new investors and partners.
What Is NYSE and How It works?
NYSE was founded in 1791. It is the world's largest stock exchange based on market capitalisation, currently worth US$28.8 trillion. It was a private entity until 2006, but after acquiring the electronic trading exchange Archipelago in the same year, it went public.
In 2007, NYSE merged with the European stock exchange Euronext to become NYSE Euronext. In 2013, the Intercontinental Exchange acquired the NYSE Euronext to become the parent company of the current NYSE. The Intercontinental Exchange also owns NYSE Arca, the earlier Pacific Exchange.
For an NYSE listing, companies should have upwards of US$4 million in stocks. Also, they need to maintain a minimum share price of US$4. NYSE is also a publically traded company with 2,000 employees.
Its main building is on Wall Street in New York City. Trading is done on the floor or electronically. The NYSE is also called an auction market as specialists are physically present on the exchange floor. The brokers typically set the bidding price, while buyers and sellers compete for the best price.
Nowadays, most stock auctions take place electronically, in which the computer acts as a broker. Thus, brokers get all information electronically.

Also read: Three Midcap Stocks That May Gain From Recovery
Source: Pixabay
What is NASDAQ, and How It works?
NASDAQ Composite Index or the National Association of Securities Dealers Automated Quotations is a global marketplace for buying or selling stocks electronically. It has over 3000 companies listed. Its market capitalisation is US$1.1 trillion. Technology giants like Microsoft, Google, Apple, Oracle, Amazon and many other bluechip companies are listed on the exchange.
The National Associations of Securities Dealers (NASD), now known as the Financial Industry Regulatory Authority (FIRA), created NASDAQ on February 8, 1971. Investors trade in stocks electronically or on computerised systems. NASDAQ separated from NASD in 2006 and joined hands with the Scandinavian Exchange Group OMX to form NASDAQ OMX.
Also read: JP Morgan, J&J, & Berkshire Hathaway: 3 Hot Bluechip Stocks To Explore
NASDAQ runs markets for equities, fixed income, commodities, and derivatives. A total of 90 exchanges from 50 countries also use its services.
NASDAQ is also known as the dealers' market. The buyers and sellers trade here through their dealers, unlike the NYSE, where they can interact directly. Dealers post specific prices of the stocks. Dealers are also called market makers. They are generally the banks or brokerage companies. Market makers allow faster matching of sellers and buyers to ensure an efficient trading process, which takes place electronically.
To get listed on NASDAQ, companies need to be registered with the Securities and Exchange Commission (SEC) and should have at least three market makers with them. The market is considered volatile, and growth-focused. Most tech companies are listed there. Nasdaq-100, or the top 100 stocks on the exchange, posted 118% growth in the last 5 years and 426% in last 10 years.
Also read: Are Penny Stocks High Risk?
What is Chicago Stock Exchange and How It works?
The Chicago Stock Exchange (CHX) is the national securities exchange and market for trading equity securities. CMX is one of the oldest stock exchanges in the US, founded in 1882. The Intercontinental Exchange (ICE) had acquired CHX. It is now called NYSE CHX.
CHX had launched the CHX-SNAP, an auction product, in 2016 after the SEC approved it. CHX-SNAP allows bulk trading of stocks by decreasing the trading speed. It is helpful for people who don't get quick information about stocks.
Also read: 3 Gold Stocks To Explore As Economic Activities Gain Pace