Source: Viktoriia Hnatiuk, Shutterstock
The S&P 500 index and tech-heavy NASDAQ index have managed to fare particularly well even during the challenging period of the coronavirus pandemic. However, many analysts believe that the high-performing tech stocks are vulnerable to a correction. The stocks saw a powerful rally in 2020 amid extreme valuations. Even though, the tech sector is likely to offer one of the best returns to the investors this year, the tech companies have highly scalable business models, which makes them adaptive to change.
Let us take a look at three technology stocks that have the potential to grow in 2021.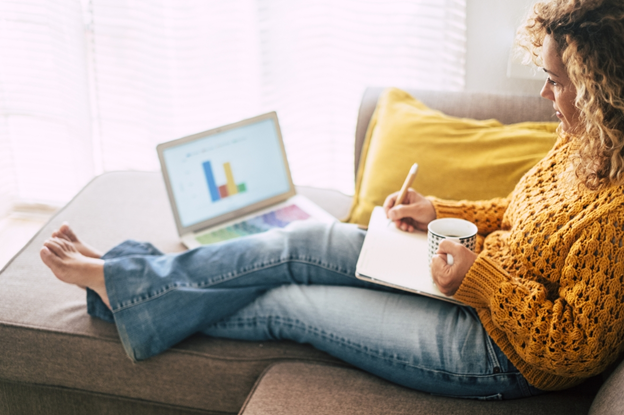 Image Source: © Spilolla | Megapixl.com
Salesforce.com Inc (CRM)
Cloud software titan Salesforce revealed in January 2021 that 2020 was its biggest holiday season ever. The global digital sales increased 50% YOY reaching a massive $1.1 Trillion. Global CRM leader highlighted data and trends that transformed the holiday season scenario. Salesforce offers a range of products for cloud computing, big data and remote working solutions.
The technology giant has tapped into the long-term trends, which saw a considerable demand amid the coronavirus pandemic-induced crisis. With its cloud-based software, Salesforce dominates the industry. Salesforce has also expanded into newer markets with its recent purchases of MuleSoft and Tableau. The company is now in the top position in data integration and visualization space.
Acquisition of Slack Technologies (NYSE:WORK) has also helped Salesforce enter the fast-growing enterprise communications space. By combining Slack's workplace messaging platform with cloud computing, Salesforce is shaping the remote working structure.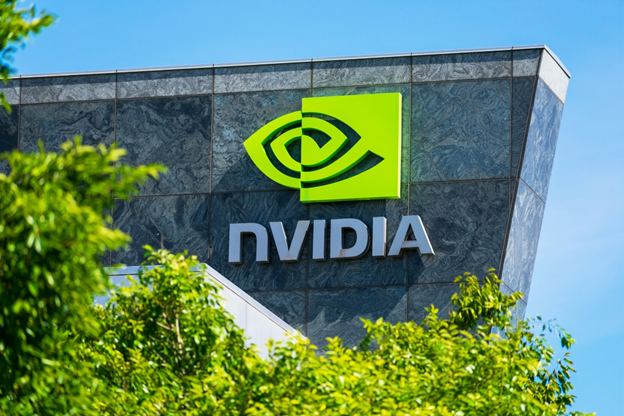 Image Source: © Michaelvi | Megapixl.com
NVIDIA Corporation (NASDAQ:NVDA)
NVIDIA is one of the leading technology companies which offers products serving data-centres and video gaming markets. The top-performing chip stocks saw massive demand during the coronavirus pandemic. As its business thrived, the company saw its share price getting more than doubled in 2020. NVIDIA became last year's third-best performing S&P 500 stock.
In November 2020, the tech company released a financial report for Q3 ended on October 25, 2020. NVIDIA reported clocking revenue of USD 4.73 billion, an increase of 57% compared to USD 3.01 billion of the previous year.
Jensen Huang, founder and CEO of NVIDIA, commented on the financial report that the company has achieved record revenues in all its business units. Industry experts believe that the shift towards online entertainment, cloud technology and fintech will benefit technology companies like NVIDIA.
Fiverr International Ltd. (NYSE:FVRR)
In January 2021, Fiverr International announced the release of Q4 and FY2020 financial results for the period ended December 31, 2020. The technology company will report its business and financial results on Thursday, February 18, 2021.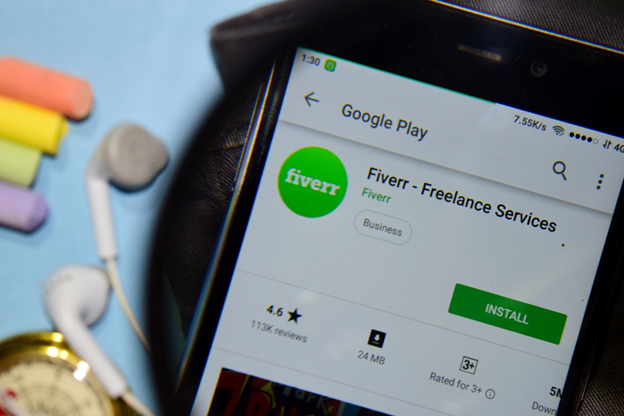 Image Source: © Olandah23 | Megapixl.com
Many companies having operations in the gig economy saw an extraordinary period last year throughout the pandemic. Fiverr too presented a powerful performance in 2020. Its platform offers clients and contract workers a common hub to connect for low-cost jobs. Fiverr witnessed accelerated growth in quarter three of 2020. Strong momentum continued from the previous quarter with the firm delivering 88% YOY topline growth. It also reported an adjusted EBITDA margin of 8.0% in quarter three of 2020.
The company informed investors of seeing sustainable trends in the businesses which are increasing their investment into transforming digital space. The businesses are also willing to adopt a remote and flexible work structure. Keeping in mind the shifting trend, Fiverr founder and CEO Micha Kaufman has stated that the company is excited to launch a new brand and brand campaign.