When a privately held company raises capital by selling its shares to investors through a stock issuance, it is called an initial public offering or IPO. IPOs are often attractive because investors get to pick the stock early, which can later wield a significant position. Hence, venture capitalists and other early investors lookout for such opportunities since they can earn a good profit if the stocks do well on an opening day.
Initially, the underwriting bank offers a price for the stock as it starts to trade on the open market. Both individual and institutional investors can buy such stocks. To purchase the stock through an initial public offering, one needs to contact a registered stockbroker. Generally, investors track the upcoming IPOs to secure them early and obtain maximum benefit.
There is a lockup period, which typically ranges between 90 to 180 days. After that, they can sell their shares on the open market. Generally, it applies to a company's founders, owners, and employees. Such measures are taken to ensure that high trading volume in the opening sessions do not impact the share price when the company goes public. Therefore, it will be either self-imposed by the company planning to go public or required by the investment bank underwriters.
Also Read: Is It Good To Invest In US Stocks?
Investors typically wait out the lockup period, after which they go hunting for other IPO stocks. Thus, it is essential to know about a particular stock of a company before buying.
Now, let's understand this with the help of an example.
On June 26, 2015, shares of Seres Therapeutics began trading on the NASDAQ Global Select Market under the ticker symbol of MCRB. The IPO offering price was around US$18, and the closing price was about US$51.40. The share price increased by almost 185.55% on the first day.
The first-day performance is critical because it shows the faith reposed by investors in the stock, which defines the worth of the company. One more interesting aspect is the stock price volatility that can swing in both ways, bringing either positive or negative results.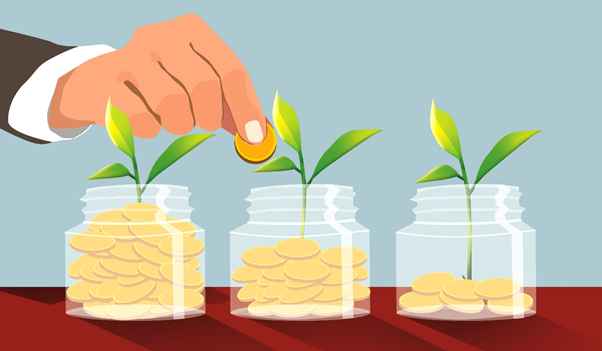 Copyright ©Kalkine Media 2021
Also Read: How Can I Trade On The New York Stock Exchange?
The price of the stock, which the underwriter sets, is known as an official price. In 2019, Morgan Stanley was the lead underwriter and stabilizing agent for the IPO of Uber. Initially, the price tumbled by almost 18% in the first two days of IPO, and after some time, the stock fell by nearly 11%. As a result, Morgan Stanley had to sell additional shares via a greenshoe option.
IPO offers commission-free stock positions and can also profit when the price jumps on a listing day. Let's explore how to find new IPO stocks in the United States.
Stock Exchange Websites
The stock exchange websites are the most reliable sources of information on upcoming IPOs. Stock exchanges, such as NYSE and NASDAQ, provide IPO related information on their portals. The NASDAQ website has a dedicated section for the forthcoming IPOs. The same goes for NYSE, which also includes information on recent fillings and the upcoming IPOs. These websites are reliable and offer updated data. Any information can easily be sourced from these websites. They also provide access to the official IPO prospectus.
Let's explore pre-IPO activities.
Many investors make money from pre-IPO stocks, but such transactions may pose a significant risk to buyers. The process allows investors to buy shares of a company for the first time. It is different from an average IPO because the person invests in a company before it goes public. Another risk involved is that the company may cancel the IPO plans altogether.
Also Read: What Is The Difference Between NYSE and NASDAQ?
This type of transaction is done in large blocks of shares. Such investments are made mainly by hedge funds, private equity firms, and big investment banks. They also have a lockup period, which restricts buyers from creating a secondary market, where they could sell their shares immediately after buying to make a quick profit.
These stocks are usually offered at a discounted rate, and so, an investor can earn handsome returns if the stocks do well on an opening day. To buy shares before the price is set, one must be a professional investor or have a sound knowledge of the market.
Generally, these investments take place in massive amounts, for example, in millions. Another risk factor associated with such purchases is that it may be challenging to find a buyer if an investor decides to sell the stocks before the IPO.
Let's look into the post-market scenario:-
After the stock begins to trade, it can easily be bought or sold from the stock exchanges. In fact, it is easier to buy the stock on the first day of trading as a high number of shares are purchased or sold. Any investor who has access to a trading account can easily buy shares from the open market. For example, in 2012, more than 80 million Facebook shares were bought and sold in the first 30 seconds of their trading debut.