Summary

American Express benefited US$606 million from the provisions for credit losses.
Honeywell improved its forecast for full-year adjusted earnings and revenue.
American Express stock jumped 4% while Honeywell lost 1% on Friday morning.
American Express Company (NYSE: AXP) booked more than US$2 billion in profit in the second quarter on July 23, while Honeywell (NASDAQ: HON) lifted its full-year forecast following strong growth in the June quarter.
An Increase in consumer spending and credit reserve release fuelled American Express results. Industrial conglomerate Honeywell improved its 2021 guidance after it witnessed robust growth in all four segments.
American Express stock jumped 4 percent, while Honeywell fell 1 percent when the markets opened on Friday.
READ MORE: JP Morgan, Goldman Sachs start earnings season with strong Q2 results
American Express
The financial service company reported a net income of US$2.3 billion, or US$2.80 per share, in the second, against US$257 million, or 29 cents per share, in the year-ago quarter.
American Express attributed the bottom-line growth to robust consumer spending on travel and entertainment and credit reserve releases.
The company benefited US$606 million from the provisions for credit losses during the quarter, compared with the provision expense of US$1.6 billion in the second quarter of 2020.
American Express posted a 33 percent growth in its second-quarter revenues net of interest expense to US$10.2 billion from US$7.7 billion in the year-ago period.
The revenues in the global consumer services group grew 28 percent to US$6 billion, while the global commercial services unit saw the revenue increase 35 percent to US$3 billion. Meanwhile, revenue from the global merchant and network services surged 47 percent to US$1.2 billion.
READ MORE: Citigroup (C), Bank of America (BAC) post strong Q2 profit growth
Honeywell
Honeywell now projects its full-year revenue to come in the range of US$34.6 billion and US$35.2 billion, while adjusted earnings are anticipated between US$7.95 and US$8.10 per share.
Previously, the company was expecting revenue and adjusted EPS in the range of US$34 billion to US$34.8 billion and US$7.75 to US$8, respectively.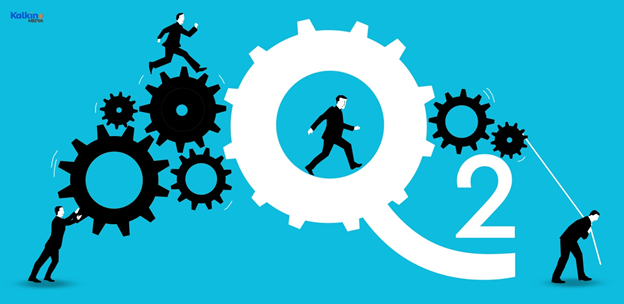 Copyright ©Kalkine Media 2021
In the second quarter, Honeywell's sales increased 18 percent year over year to US$8.81 billion.
Sales in the aerospace segment rose 9 percent to US$2.77 billion, while building technologies unit sales grew 20 percent to US$1.41 billion. The performance materials and technologies segment recorded US$2.55 billion in sales, up 15 percent. Safety and productivity solutions sales gained 35 percent to US$2.08 billion.
EPS totaled US$2.04, compared with US$1.53 in the year-ago quarter. Adjusted EPS climbed 60 percent to US$2.02.
READ MORE: Intel (INTC), Twitter (TWTR): Q2 results surpass estimates
Share performance
American Express has a market capitalization of US$137.28 billion. It has a P/E ratio of 28.04. The stock returned 41 percent. Its share price was in the range of US$ 89.11 to US$174.76 in the last 52 weeks.
As of 9:36 am ET, American Express shares were trading at US$178.13, up 4.23 percent.
Honeywell's market capitalization totals 61.65 billion. It has a P/E ratio of 35.62. The stock gained 9 percent year to date and its share price was between US$146.21 and US$234.25 in the last one-year period.
As of 9:36 am ET, Honeywell shares were trading at US$230.14, down 1.12 percent.
Please note: The above constitutes a preliminary view, and any interest in stocks/cryptocurrencies should be evaluated further from an investment point of view.
The reference data in this article has been partly sourced from Refinitiv.