Wall Street's main indices closed higher on Monday, April 4, riding on the back of technology and growth stocks and an upsurge in Twitter (TWTR) after shares Tesla chief Elon Musk revealed a 9.2% stake in the social media company.
The S&P 500 rose 0.81% to 4582.64. The Dow Jones gained 0.30% to 34921.88. The NASDAQ Composite was up 1.90% to 14532.55, and the small-cap Russell 2000 rose 0.05% to 2092.19.
US stocks rallied on Monday as investors scurried to pick technology stocks after Elon Musk announced a 9.25 stake in the social media firm Twitter Inc (TWTR), making him the company's biggest single shareholder.
Twitter (TWTR) shares surged 29% after the news. Tesla Inc (TSLA) shares also went up by 5.6%.
Traders were in high spirits after last week's upbeat jobs data. US employers added 431,000 jobs in March, continuing with an upward trend for 11 months on the trot.
On Monday, consumer cyclicals, technology, energy, and basic materials were the top movers on the S&P 500 index. The bottom movers were industrials, real estate, financials, consumer non-cyclicals, healthcare, and utilities. Four out of 10 segments of the index closed in the green.
In the consumer cyclicals sector, Amazon.com, Inc. (AMZN) rose 2.93%, Tesla, Inc. (TSLA) increased by 5.61%, and Alibaba Group Holding Limited (BABA) gained 6.62%.
In the technology sector, Apple Inc. (AAPL) rose 2.37%, Microsoft Corporation (MSFT) advanced 1.79%, and NVIDIA Corporation (NVDA) gained 2.43%.
In energy stocks, Exxon Mobil Corporation (XOM) rose 0.05%, Chevron Corporation (CVX) gained 0.09%, and Shell plc (SHEL) climbed 0.18%.
In the industrials sector, United Parcel Service, Inc. (UPS) declined 0.69%, Union Pacific Corporation (UNP) fell 0.85%, and Raytheon Technologies Corporation (RTX) slid 0.87%.
Financial stocks Berkshire Hathaway Inc. (BRK-A) fell 1.71%, JPMorgan Chase & Co. (JPM) gained 0.44%, and Bank of America Corporation (BAC) decreased by 0.17%.
The cryptocurrency market was down 0.59% to US$2.15 trillion at around 4:30 pm ET on Monday. Bitcoin (BTC) was down 2.97% to US$46,471.95 in the last 24 hours.
Also Read: From UPS to HON: Top S&P 500 industrial stocks to explore in Q2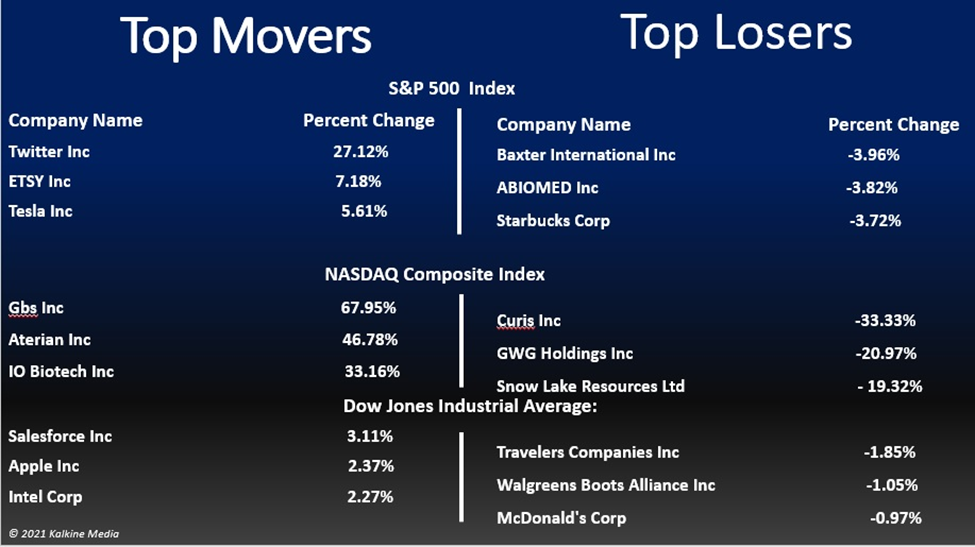 Also Read: What is Moonbeam (GLMR) crypto? Everything you need to know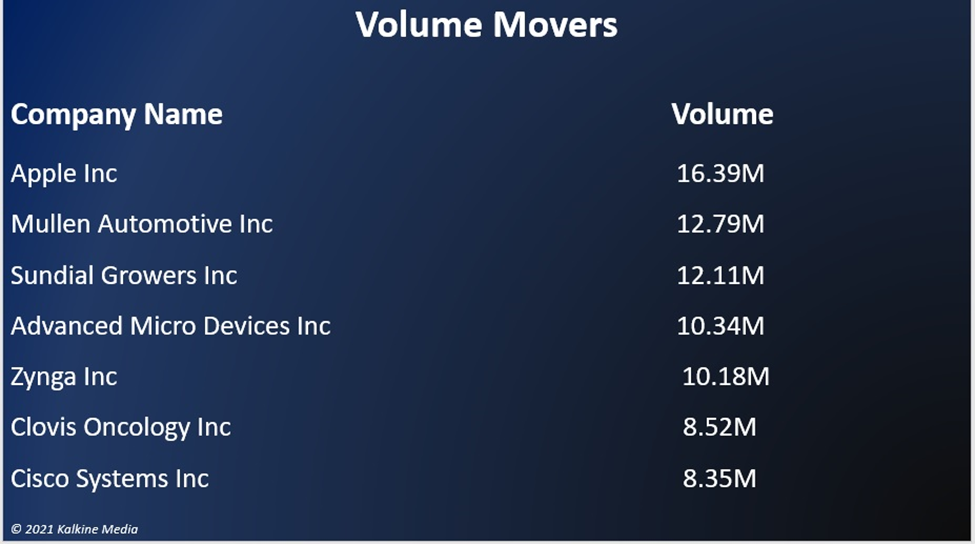 Also Read: Hypebeast SPAC deal: When is Naomi Osaka-sponsored firm debuting in US?
Futures & Commodities
Gold futures were up 0.50% to US$ 1,933.30 per ounce. Silver declined 0.04% to US$ 24.645 per ounce, while copper gained 2.05% to US$ 4.7847.
Brent oil futures fell 0.09% to US$ 107.91 per barrel and WTI crude climbed 4.48% to US$ 103.72 a barrel.
Also Read: Why is RAMP (RAMP) crypto grabbing attention?
Bond Market
The 30-year Treasury bond yields gained +1.36% to 2.456, while the 10-year bond yields rose +0.77% to 2.393.
US Dollar Index Futures were up 0.35% to US$ 98.972.