Benchmark US indices traded near flat on Monday, August 17, after the latest Chinese economic data showed the country's recovery rate in July was way below economists' expectations. The grim outlook triggered investors' concerns about a decline in global economic growth.
The S&P 500 was up 0.26% to 4,479.71. The Dow Jones rose 0.31% to 35,625.40. The NASDAQ Composite fell 0.20% to 14,793.76, and the small-cap Russell 2000 was down 0.89% to 2,203.41.
The pace of China's factory output and retail sales dropped noticeably in July amid fresh delta virus concerns, according to the country's National Bureau of Statistics (NBS). The US markets were also keeping an eye on the Federal Reserve's plans on monetary policy. The central bank is expected to cut back on stimuli if the economic recovery stays on track in the next three months.
In addition, it is also likely to stop its asset-buying program through the first half of the next year.
The economy-linked stock segments saw modest gains in Monday's session. Utility, healthcare, and technology stocks were among the top gainers on the S&P 500. Seven segments of the index stayed in the green. Energy and consumer discretionary stocks were the laggards.
Shares of Tesla Inc. (TSLA) fell 4.34% in intraday trading after US auto safety regulators launched a formal probe into the EV maker's autopilot feature after incidents of several vehicle crashes. The inspectors are expected to check around 765,000 vehicles manufactured since 2014.
Stocks of BHP Group (BHP) plunged 2.58% after it announced plans to sell its oil-and-gas business and focus only on the mining segment. Experts expect the deal could be one of the largest in the energy industry this year that may value up to US$15 billion, the Wall Street Journal reported.
US stocks trade flat on gloomy Chinese economic data
Investors also eagerly waited for the earnings reports of major companies this week like Home Depot Inc., Robinhood Markets Inc., NVIDIA Corp., etc.
Shares of Tencent Music Entertainment Group (TME) and Roblox Corporation (RBLX) dropped 8.88% and 3.98%, respectively, ahead of their earnings results after the market close.
Meanwhile, the UK-based aerospace company Ultra Electronics has agreed to a US$3.6 billion buy offer from Cobham, owned by the US private-equity firm Advent International.
In healthcare stocks, Johnson & Johnson (JNJ) gained 0.69%, UnitedHealth Group Incorporated (UNH) increased by 1.79%, and Pfizer Inc. (PFE) surged 0.83%. Eli Lilly and Company (LLY) and Merck & Co., Inc. (MRK) advanced 2.02% and 1.50%, respectively.
In the utility sector, Duke Energy Corporation (DUK) rose 1.46%, The Southern Company (SO) gained 1.20%, and Dominion Energy Inc. (D) increased by 0.66%. American Water Works Company Inc. (AWK) and WEC Energy Group Inc. (WEC) surged 0.97% and 0.91%.
In the energy sector, Exxon Mobil Corporation (XOM) declined by 1.51%, Chevron Corporation (CVX) dropped 1.03%, and Royal Dutch Shell plc (RDS-A) shed 1.74%. PetroChina Company Limited (PTR) and BP p.l.c. (BP) plunged 1.42% and 1.82%, respectively.
​Also Read: Crypto market holds fort after riding into US$2tr cap as Bitcoin leads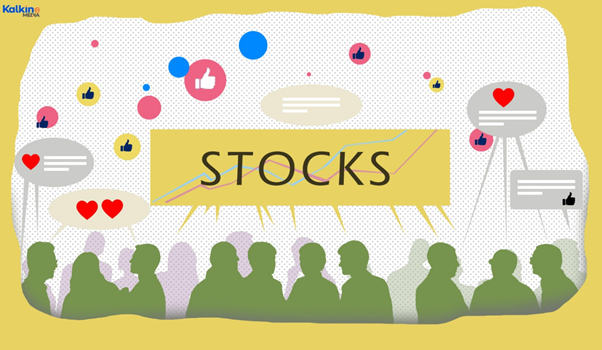 Copyright ©Kalkine Media 2021
Also Read: Paysafe (PSFE) stock tumbles, Oatly (OTLY) rises after Q2 earnings
Top Gainers

Top performers on S&P 500 included DENTSPLY SIRONA Inc (3.17%), Dexcom Inc (3.01%), IQVIA Holdings Inc (2.88%), Advance Auto Parts Inc (2.82%). On NASDAQ, top performers were Nanovibronix Inc (33.73%), Gohealth Inc (22.11%), Live Ventures Inc (16.20%), Staffing 360 Solutions Inc (15.72%). On Dow Jones, UnitedHealth Group Inc (1.84%), Merck & Co Inc (1.58%), Amgen Inc (1.38%), Apple Inc (1.35%) were the leaders.
Top Losers
Top laggards on S&P 500 included Tesla Inc (-4.32%), Enphase Energy Inc (-4.26%), Penn National Gaming Inc (-4.21%), APA Corp (US) (-4.19%). On NASDAQ, Sesen Bio Inc (-42.18%), China Finance Online Co Ltd (-35.52%), ESSA Pharma Inc (-34.48%), Huadi International Group Co., Ltd. (-23.02%). On Dow Jones, Boeing Co (-2.30%), Walt Disney Co (-1.10%), Chevron Corp (-1.02%), Salesforce.Com Inc (-0.94%) were the laggards.
Volume Movers
Top volume movers were Apple Inc (19.96M), Bank of America Corp (11.56M), Advanced Micro Devices Inc (9.89M), Pfizer Inc (8.53M), Microsoft Corp (6.99M), Ford Motor Co (6.71M), Nanovibronix Inc (22.87M), Sesen Bio Inc (12.62M), ContextLogic Inc (9.94M), Plug Power Inc (8.45M), Sundial Growers Inc (8.00M).
Also Read: Six hot beauty stocks to keep an eye on this fall
Futures & Commodities
Gold futures were up 0.59% to US$1,788.75 per ounce. Silver increased by 0.24% to US$23.837 per ounce, while copper fell 1.48% to US$4.3265.
Brent oil futures decreased by 1.33% to US$69.65 per barrel and WTI crude was down 1.52% to US$67.17.
Bond Market
The 30-year Treasury bond yields was down 0.93% to 1.930, while the 10-year bond yields declined 2.21% to 1.268.
US Dollar Futures Index increased by 0.13% to US$92.635.