US stocks closed flat on Thursday, July 22, after two consecutive sessions of solid gains as investors weighed a sudden spike in unemployment benefits claims and threats from Covid's Delta mutant.
The S&P 500 was up 0.20% to 4,367.48. The Dow Jones rose 0.07% to 34,823.35. The NASDAQ Composite gained 0.36% to 14,684.60, and the small-cap Russell 2000 was down 1.55% to 2,199.48.
Investors took cues from the Labor Department's latest jobs data, which showed the unemployment benefits claims rose by 51,000 to 419,000 in the week ended July 17, the highest jump since May. The figures exceeded the economists' expectations of 350,000.
Technology and consumer discretionary stocks were the top performers, while financials and energy shares retreated in Thursday's session. Six of the 11 critical segments of the S&P 500 remained in the green. The companies on the index are expected to give over 76% return YoY in the latest quarter.
Around 88.5% of the 104 companies on the blue-chip index reported better-than-expected profits in the second quarter, as per the Refinitiv data.
Global Market Roundup || Why Did U.S. Stocks End Flat Despite A Spike In Jobless Benefits Claims?
Another industry data showed that sales of previously owned houses rose by about 1% to 5.8 million units in June, indicating the housing supply crisis may be on the course of improvement.
Meanwhile, pizza chain Domino's Pizza reported a 12.2% jump in net sales to US$1.03 billion in the second quarter and net income of US$116.6 million, or US$3.06 per share, beating analyst's expectations. The DPZ stock soared a record 14.16% in intraday trading after the quarterly results.
Conversely, shares of DiDi Global Inc. (DIDI) nosedived 10.22% after the news that Chinese authorities could impose a harsh penalty on the firm for rule violations. Chinese regulators are currently investigating the ride-hailing company for data security after its US stock listing.
SouthWest Airlines (LUV) reported a bigger-than-expected loss in the second quarter. Its earnings per share were US$-0.35 on revenue of US$4.01 billion. In contrast, American Airlines' (AAL) net revenue increased by 361% to US$7.48 billion YoY in Q2. Its net income was US$19 million or US$0.3 per share for the quarter. However, the LUV and AAL shares fell 3.41% and 1.38%, respectively.
In technology stocks, Apple Inc. (AAPL) gained 1.05%, Microsoft Corp rose 1.60%, and ASML Holdings NV (ASML) increased by 1.38%. Also, Adobe Inc. (ADBE) rose by 1.65%, while Taiwan Semiconductor Manufacturing Company Limited (TSM) fell by 1.11%. Salesforce.com inc. (CRM) advanced 2.57%.
In financial stocks, Berkshire Hathaway Inc. (BRK-B) fell 0.63%, JPMorgan Chase & Co. (JPM) dropped 1.21%, and Bank of America Corporation (BAC) declined 1.27%. Conversely, Visa Inc. (V) and Mastercard Incorporated (MA) added gains of 0.55% and 0.57%, respectively.
The American dating app Bumble Inc. (BMBL) jumped 6.79%, and investment management group The Blackstone Group Inc. (BX) rose 4.70%. Texas Instruments Incorporated (TXN) dropped 5.39%, while BioNTech SE (BNTX) advanced 8.48%.
In the crypto world, Coinbase Global Inc. (COIN) declined 1.56%, and Bitcoin (BTC) and Ethereum (ETH) gained 1.93% and 3.44%, respectively.
Also Read: Robinhood IPO next week, all you need to know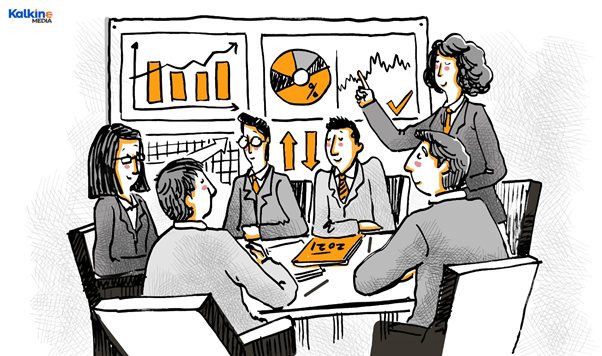 Copyright ©Kalkine Media 2021
Also Read: Got US$100? Here are two stocks to explore
Top Gainers
Top performers on S&P 500 included Domino's Pizza Inc (14.55%), FirstEnergy Corp (4.29%), CSX Corp (3.48%), Danaher Corp (3.27%). On NASDAQ, top performers were Immunoprecise Antibodies Ltd (138.20%), NRX Pharmaceuticals Inc (62.71%), Universe Pharmaceuticals Inc (44.53%), SigmaTron International Inc (29.96%). On Dow Jones, Salesforce.Com Inc (2.55%), Microsoft Corp (1.68%), Nike Inc (1.61%), Dow Inc (1.26%) were the leaders.
Top Losers
Top laggards on S&P 500 included Texas Instruments Inc (-5.32%), Crown Castle International Corp (-4.51%), Las Vegas Sands Corp (-4.45%), Southwest Airlines Co (-3.46%). On NASDAQ, Sentage Holdings Inc (-62.86%), Seres Therapeutics Inc (-61.83%), Jupiter Wellness Inc (-26.88%), TRACON Pharmaceuticals Inc (-24.54%). On Dow Jones, Travelers Companies Inc (-2.69%), JPMorgan Chase & Co (-1.26%), Chevron Corp (-1.00%), Walt Disney Co (-1.00%) were the laggards.
Volume Movers
Top volume movers were Apple Inc (12.69M), Bank of America Corp (12.47M), AT&T Inc (8.99M), Intel Corp (7.95M), Ford Motor Co (7.54M), General Electric Co (6.98M), NVIDIA Corp (6.69M), Chembio Diagnostics Inc (19.78M), Immunoprecise Antibodies Ltd (16.77M), Summit Wireless Technologies Inc (12.55M), NeuroMetrix Inc (12.37M), NRX Pharmaceuticals Inc (7.36M), PainReform Ltd (6.84M), and Microsoft Corp (6.54M).
Also Read: 3 stocks over 100% YTD returns: MRIN, NTLA, XELA
Futures & Commodities
Gold futures were up 0.21% to US$1,807.15 per ounce. Silver increased 0.94% to US$25.492 per ounce, while copper rose 1.56% to US$4.3385.
Brent oil increased 0.04% to US$73.62 per barrel and WTI crude was up 2.02% to US$71.72.
Bond Market
The 30-year Treasury bond yields was down 0.90% to 1.913, while the 10-year bond yields decreased 0.42% to 1.277.
US Dollar Futures Index increased 0.10% to US$92.850.