Benchmark US stock indices closed mixed on Monday, September 13, after lawmakers unveiled plans to raise the corporate tax by around 26% in a new spending bill worth US$3.5 trillion.
The S&P 500 was up 0.23% to 4,468.73. The Dow Jones rose 0.76% to 34,869.63. The NASDAQ Composite fell 0.07% to 15,105.58, and the small-cap Russell 2000 was up 0.59% to 2,240.78.
US senators are planning to unveil an additional US$3.5 trillion package for climate change, healthcare, and education this month. The budget includes a corporate tax hike from 21% to 26.5%. Analysts expect the proposed spending bill may benefit some economically sensitive stocks.
Global cues to watch out amid surging Covid cases
Investors were also eagerly waiting for the consumer price index (CPI) data by the Labor Department on Tuesday. The CPI data is expected to shed light on the current inflation. The official data on retail sales is also expected this week.
Energy and financial stocks topped the S&P 500 index on Monday. Eight of the 11 sectors of the index were in the positive territory. Healthcare and utility sectors were the laggards.
Stocks of Ocugen, Inc. (OCGN) soared 16.23% in intraday trading after media reported that Covaxin, a Covid-19 vaccine manufactured by Indian firm Bharat Biotech, is expected to get WHO approval this week. Ocugen has partnered with the Indian company for the drug.
Stocks of vaccine manufacturers Moderna, Inc. (MRNA), Pfizer Inc. (PFE), and BioNTech SE (BNTX) fell after some experts claimed that covid vaccine shots are not needed for the public at this time. PFE declined 2.47%, while MRNA and BNTX plunged 6.47% and 6.27%, respectively.
Coinbase Global, Inc. (COIN) shed 1.70% after the crypto exchange said on Monday that it is planning to raise US$1.5 billion through a debt offering for the development of products and potential mergers and acquisitions (M&A). Stocks of Salesforce.com, Inc. (CRM) slipped by 1.40% after its rival Freshworks revealed plans for an IPO in the US, valued at around US$9 billion.
In the healthcare sector, Danaher Corporation (DHR) declined 2.81%, Eli Lilly and Company (LLY) decreased by 1.06%, and Abbott Laboratories (ABT) shed 1.89%. Medtronic plc (MDT) fell 1.27%, while UnitedHealth Group Incorporated (UNH) gained 2.65%.
In energy stocks, Exxon Mobil Corporation (XOM) surged 2.38%, Chevron Corporation (CVX) rose 1.88%, and PetroChina Company Limited (PTR) increased by 5.21%. TotalEnergies SE (TTE) and China Petroleum & Chemical Corporation (SNP) advanced 3.23% and 3.70%, respectively.
In the financial sector, JPMorgan Chase & Co. (JPM) increased by 1.55%, Bank of America Corporation (BAC) rose 1.50%, and Wells Fargo & Company (WFC) soared 3.05%. The Goldman Sachs Group, Inc. (GS) and Citigroup Inc. (C) ticked up 1.30% and 1.28%, respectively.
Also Read: China to split Alipay; Alibaba, Tencent to allow each other's apps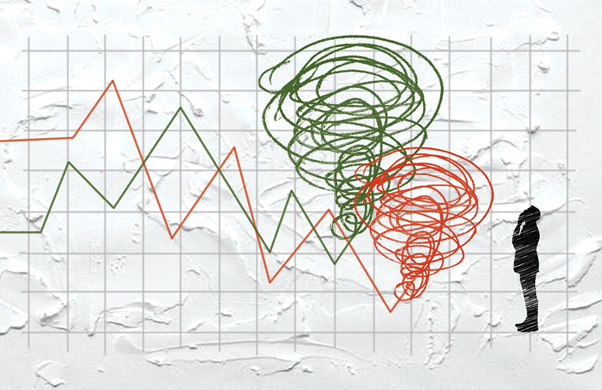 Copyright ©Kalkine Media 2021
Also Read: DBS to beef up its crypto business, eyes 20-30% user growth
Top Gainers
Top performers on S&P 500 included APA Corp (US) (7.81%), Marathon Oil Corp (7.19%), Occidental Petroleum Corp (6.69%), Hess Corp (5.34%). On NASDAQ, top performers were aTyr Pharma Inc (66.97%), Aterian Inc (52.37%), Itamar Medical Ltd (45.22%), iRhythm Technologies Inc (35.00%). On Dow Jones, UnitedHealth Group Inc (2.63%), Intel Corp (2.14%), Boeing Co (1.99%), Chevron Corp (1.98%) were the leaders.
Top Losers
Top laggards on S&P 500 included Moderna Inc (-6.60%), Albemarle Corp (-4.99%), Fortinet Inc (-4.37%), Under Armour Inc (-4.15%). On NASDAQ, MiMedx Group Inc (-59.56%), Farmmi Inc (-51.30%), Valneva SE (-39.85%), AzurRx BioPharma Inc (-24.78%). On Dow Jones, Nike Inc (-2.49%), Salesforce.Com Inc (-1.20%), Johnson & Johnson (-0.70%), Walmart Inc (-0.57%) were the laggards.
Volume Movers
Top volume movers were Apple Inc (20.52M), Ford Motor Co (10.34M), Pfizer Inc (9.63M), AT&T Inc (9.41M), Farmmi Inc (55.21M), Aterian Inc (28.33M), aTyr Pharma Inc (13.09M), Affirm Holdings Inc (10.93M), Sundial Growers Inc (8.96M), Ocugen Inc (8.04M).
Also Read: Will these 5 travel stocks survive as Delta variant saps confidence?
Futures & Commodities
Gold futures were up 0.16% to US$1,795.05 per ounce. Silver decreased by 0.58% to US$23.762 per ounce, while copper fell 1.92% to US$4.3665.
Brent oil futures increased by 1.01% to US$73.66 per barrel and WTI crude was up 1.36% to US$70.67.
Bond Market
The 30-year Treasury bond yields was down 1.46% to 1.906, while the 10-year bond yields fell 0.88% to 1.329.
US Dollar Futures Index increased by 0.03% to US$92.605.