The NASDAQ Composite Index plunged on Tuesday while S&P 500 and Dow Jones Industrial Average declined to close lower from their records set on Friday as technology shares dropped on all three indexes.
Shares of technology giants Amazon.Com Inc. (NASDAQ:AMZN), Apple Inc. (NASDAQ: NASDAQ), Microsoft Corp. (NYSE:MSFT), Alphabet Inc. (NASDAQ: GOOG) and Facebook, Inc. (NASDAQ: FB) as well as Tesla, Inc. (NASDAQ:TSLA) ended in red today.
Tech-savvy NASDAQ lost 350 points on May 10 while S&P 500 and Dow Jones lost 44 points and 35 points respectively.
Gains in utility and consumer non-cyclical stocks could not offset the drop in technology and energy sectors. Also, the investors seemed to be anxious about the April inflation data, which the U.S. Department of Labor will publish on Wednesday.
The NASDAQ Composite Index fell 2.55 percent to 13,401.86. The S&P 500 declined 1.04 percent to 4,188.43 and the Dow Jones decreased by 0.10 percent to 34,742.82. The small-cap Russell 2000 was also down 2.59 percent to 2,212.70.
Meanwhile, a ransomware attack on Colonial Pipeline's network, which spans more than 5,500 miles between Texas and New Jersey, has disrupted pipeline operations in the area since Friday. The company now expects to "substantially" restore operational service only by the end of the week.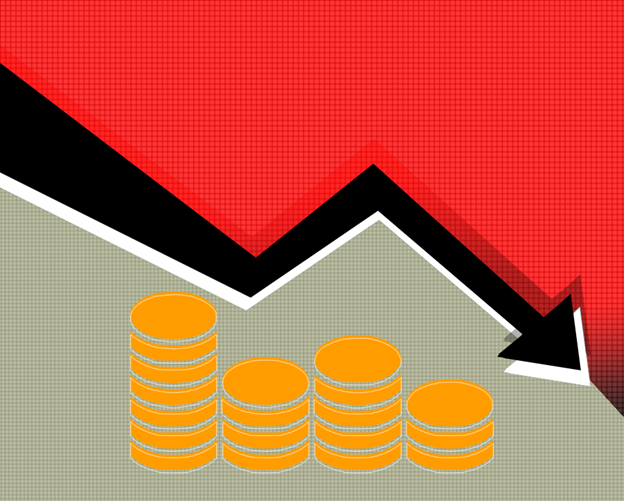 Copyright © 2021 Kalkine Media
Top Gainers
Top performers on S&P 500 were Viatris Inc (6.82%), Live Nation Entertainment Inc (3.88%), Becton Dickinson and Co (3.02%) and Kroger Co (3.00%).
Protagenic Therapeutics Inc (53.52% ), Tecnoglass Inc (30.96%), Obalon Therapeutics Inc (30.45%) and Cue Biopharma Inc (27.71%) were top performers on NASDAQ.
On Dow Jones, 3M Co (2.10%), Procter & Gamble Co (1.86%), Verizon Communications Inc (1.36%) and Walgreens Boots Alliance Inc (1.06%) gained the most.
Top Losers
Top laggards on S&P 500 were Align Technology Inc (7.33%), Lam Research Corp (6.99%), Qorvo Inc (6.90%) and Generac Holdings Inc (6.77%).
Rekor Systems Inc (27.50%), Trade Desk Inc (25.98%), Village Farms International Inc (24.66%) and Magnite Inc (20.31%) were among the top losers on NASDAQ.
On Dow Jones, Intel Corp (2.95%), Visa Inc (2.65%), Apple Inc (2.58%) and Microsoft Corp (2.09%) were laggards.
Volume Movers
Top volume movers were Apple Inc (21.48M), Intel Corp (14.84M), Ocugen Inc (13.77M), Sundial Growers Inc (13.32M ), Protagenic Therapeutics Inc (13.19M), PolarityTE Inc (11.02M) and Precipio Inc (10.17M).
Futures & Commodities
Gold futures rose 0.29 percent to US$1,836.60 per ounce on Monday. Silver declined 0.33 percent to US$ 27.385 per ounce and copper dropped 1.16 percent to US$ 4.6935.
Brent oil futures decreased slightly by 0.04 percent to US$68.25 per barrel while WTI crude was down 0.05 percent to US$64.87.
Bond Market
The 30-year Treasury bond yields rose 2.17 percent on Monday to 2.326. The 10-year bond yields also grew 1.57 percent to 1.604.
US Dollar Futures Index was up 0.09 percent to US$ 90.293.