Source:eamesBot, Shutterstock
Summary

Compass Inc targets a US$10-billion valuation after its initial public offering (IPO).
Coursera, which has 77 million learners on its platform, eyes for a US$4-bn valuation.
Michigan-based EV truck-maker Rivian expects a US$$50-billion valuation after IPO.
Several companies have drawn up plans to go public this year after their significant success last year because of a combination of factors including innovation, resilience as well as opportunities offered by the pandemic. Firms that have strengthened their online presence benefited the most in 2020, as they could offer their services to customers despite lockdowns and other restrictions.
However, some companies would also see a strong recovery from the easing of restrictions. Here are the five companies that plan to go public after a year of strong growth and in hopes of a strong economic rebound.
Compass Inc.
New York-based real estate brokerage firm Compass Inc plans to raise around US$936 million in its IPO debut in the US this year. The company targets a US$10-billion valuation after its initial public offering (IPO), which will comprise 36 million shares for around US$23-US$26 per share.
Founded in 2012, Compass operates in over two dozen metropolitan areas in the US and employs around 19,000 agents. Revenues from its online platform had surged during the pandemic, boosted by increased demand from new home buyers and low mortgage rates.
The firm, backed by investors like Canada Pension Plan Investment Board, Goldman Sachs, and SoftBank, earns a significant part of its revenues from commissions.
During a funding round in 2019, the company was valued at US$6.4 billion. Barclays and Morgan Stanley are among the lead underwriters for the IPO.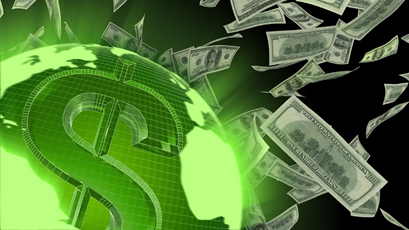 Pic Credit: Pixabay.
Coursera Inc.
This California-based company is a leading provider of online courses having tie-ups with more than 200 leading universities and enterprises around the globe. The company eyes a valuation of US$4 billion after the initial public offering (IPO) in the US later this year.
Coursera is expected to issue around 15 million shares with a price range of US$30 to US$33 per share. According to its filing with the Securities and Exchange Commission (SEC), the company plans to use the symbol COUR for the listing on the New York Stock Exchange (NYSE).
The IPO plan comes following its robust growth during the pandemic when scores of students had signed up for online courses on its portal due to the health restrictions and lockdowns. Some of its adult learners included those who opted for a career change after they were laid-off.
Coursera has around 77 million registered learners on its platform.
Frontier Group Holdings
The Denver-based company, which operates budget carrier Frontier Airlines, plans to go public later this year. The IPO plan comes amid expectations of a strong rebound of the hotel and travel industry in the upcoming quarters with the easing of covid restrictions. The company expects the demand for travel and leisure activities to pick up as the effects of the pandemic wanes.
Frontier plans to raise around US$600 million from its initial offering of 30 million shares, with a price range of US$19 to US$21 per share. In 2020, it had reported a net loss of US$225 million compared to the net income of US$251 million in the previous fiscal year.
Robinhood Inc.
This Menlo Park, California-based brokerage firm also plans to go public this year after its spectacular rise over the past year. The covid restrictions have been a boon for the company as more people had signed up for stock trading on its platform that helped it earn strong revenues.


The company had been in the news for the Reddit-fuelled stock rally in late January and February, which forced it to temporarily suspend trading of some select stocks GameStop (GME) on its platform in a bid to curb volatility. Robinhood had filed for the IPO in private with the SEC. The firm was valued at over US$11 billion in January after it raised US$5.6 billion in new funding.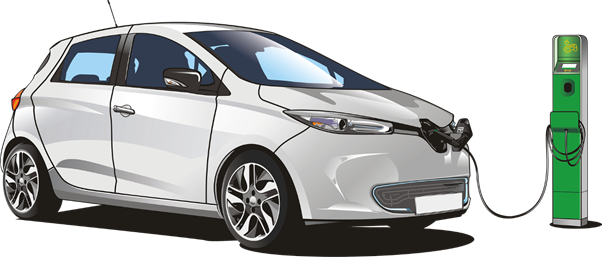 Pic Credit: Pixabay.
Rivian

This Michigan-based electric pickup truck maker plans to go public later this year after a successful funding round in January. According to analysts, Rivian is eyeing a valuation of US$$50 billion after the initial public offering. Although the company has not officially announced its IPO plans or the date, analysts believe it may be in and around September.


The company had closed a US$2.65-billion funding round on January 19, 2021. Last year, Rivian had also raised US$6 billion in venture capital funding. Some of its key backers included Amazon, Fidelity, Ford, and BlackRock. Analysts had valued the company at US$27.6 billion in January.
The carmaker also plans to launch at least three new models this year.