UK Intellectual Property Investment Group Tekcapital Plc (AIM: TEK) has successfully completed an equity fundraising of £925,000, to fuel near-term potential catalysts for the future growth of each of its portfolio companies through further investments.
Headquartered in Oxford, Tekcapital is a unique IP investment company that is focused on creating marketplace value from investing in university technology. It invests in new, university-developed intellectual properties that if successful, can improve the quality of life for its customers.
In addition to its growing portfolio of university IP investments, Tekcapital specialises in technology transfer services to assist its 250 university clients in commercialising university developed discoveries.
Financial Track Record
Listed on the AIM Market of the London Stock Exchange, Tekcapital has created its market value by an untainted financial record that marks a significant increase in revenues and net assets for four years straight. Its Net Asset Value increased by 40% to US$22.25 million in 2019, driven by an outstanding growth of its portfolio companies - Guident (+US$7m), Salarius (+US$0.9m), and Belluscura (+US$0.6m). The company's Net Asset Value per share now stands at US$0.35 with stock price trading significantly below the book value at the current market price of GBX 15.00, making it quite attractive for those seeking exposure to the sector and to Tekcapital's portfolio companies.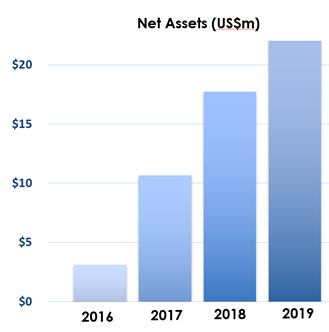 Net Asset Value of Tekcapital (Source: Company's Investor Presentation)
A debt-free company, Tekcapital unveiled a ~13% growth in revenue to US$7.72 million during the fiscal year 2019, compared to the 2018's revenue of US$6.83 million. Its revenue from services increased by 15% to US$1.20 million, including Invention Evaluator sales, tech transfer recruitment, and technology report sales. The robust financial performance of Tekcapital marks the persistent profitability of the company backed by a group of industry-leading experts and a diversified, 60-member scientific advisory board.
Overview of Tekcapital's Portfolio Companies and Their Recent Progress
Currently, Tekcapital holds four innovative companies in its portfolio with varied percentages of share ownership. All four portfolio companies established by Tekcapital, are led by highly experienced management coupled with proprietary intellectual properties. Each of the portfolio companies is in $1 billion+ markets, experiencing significant growth. Tekcapital's four major portfolio companies include:
Belluscura Plc: Tekcapital holds approximately 18.9% shares in Belluscura. It is a medical product company focused on developing Portable Oxygen Concentrator (POC) for respiratory treatment of lung diseases in the fast-growing market. The company's flagship product can help to address respiratory problems for 250 million sufferers of COPD as well as individuals stricken lung problems due to the COVID-19 pandemic. Belluscura is seeking and expects to receive a US FDA 510(k) clearance for the X-PLO2R™ portable oxygen around H1 2020.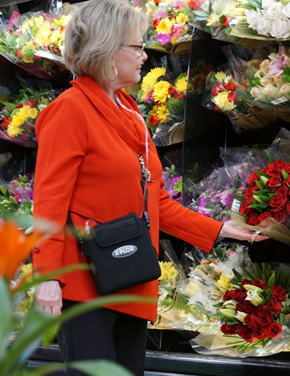 Belluscura's Portable Oxygen (Source-Tekcapital 2019 Annual Report)
Salarius Ltd: Tekcapital holds 91.7% shares in Salarius Ltd. It is an emerging food technology solution company that owns a patented low-sodium salt - MicroSalt®, which replaces salt with 50% less sodium. Further, Salarius has launched its full flavour, low-sodium SaltMe!® potato chips in North America in May this year, the commercialisation of which is reportedly expected to drive revenue recognition starting H2 2020.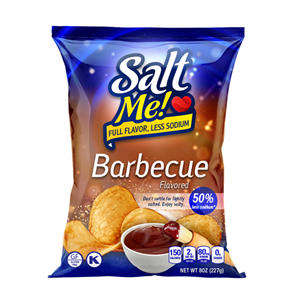 Salarius' SaltMe!(R) crisps (Source - Tekcapital's investor presentation)
Lucyd Ltd: Tekcapital holds 100% shares in Lucyd. It is a tech eyewear company that provides online prescription eyewear with advanced Bluetooth® technology that allows the user to listen to music, answer calls and talk to Siri and Google Voice all through the frames of their glasses. The company has launched Loud 3.0 upgraded tech eyewear in Jan 2020 enabled with Bluetooth 5.0 and enhanced sound quality at affordable prices. Lucyd had built a strong IP portfolio with around 20 patents covering its portfolio. It currently sells its glasses through its eshop at www.lucyd.co and on Amazon and Walmart.com.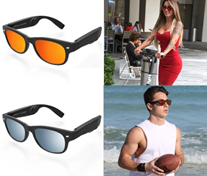 Lucyd 2020 Bluetooth glasses (Source-Tekcapital's investor presentation)
Guident Ltd: Tekcapital has a 100% ownership stake of Guident Ltd, which is focused on the commercialisation of new Intellectual Property & technology to enhance the safety, utility, and enjoyment of autonomous vehicles and ground-based delivery drones. The company has recently won the Florida Atlantic University (FAU) Tech Runway® Annual tech Launch competition as one of the most promising startups in South Florida (out of a field of 200 applicants). Due to the Covid-19 pandemic, autonomous, contactless delivery of food and medicines is experiencing significant growth, and Guident believes that its proprietary software can make these deliveries safer.
Guident Image (Source - Tekcapital's investor presentation)
Completion of Equity Fundraising
Tekcapital has completed fundraising of £925,000 (US$1.15 million) through an issue of 9,250,000 shares placed at 10 pence per share. The Placement Price represents a discount of approximately 13% to 11.5 pence, the closing mid-market price on 30 April 2020, which was the last trading day before the release of company's share placement announcement.
The company aims to utilise these funds towards further investment in key activities required for the development and growth of its portfolio companies. Tekcapital plans to invest ~US$225,000 in Belluscura, around US$250,000 in Salarius and US$50,000 each in Guident and Lucyd to support them in the advancement of their growth and commercialisation programs. The company intends to maintain the remaining US$425,000 for required working capital purposes.
On June 3, TEK Stock price is trading at approximately GBX 15.45, roughly a 50% premium to the offering price. The new TEK shares issued under placement offer have commenced trading on the London Stock Exchange from 20 May 2020. All these makes the company a compelling opportunity.
In short, there appears to be a compelling business proposition, as per Tekcapital.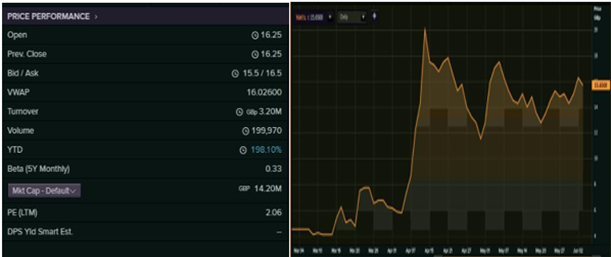 Share Price Performance (Source- Thomson Reuters)