Summary

Avast Plc is in advance talk with US-based NortonLifeLock Inc. for a possible merger.

It is anticipated that the combination of both the companies will provide long term shareholder value and innovative products for the customers.
The Czech Republic-based Avast software Plc, known for its antivirus and cybersecurity products, could become an acquisition target for the US-based NortonLifeLock Inc. Both companies are in the advance talk for an $8 billion (£5.77 billion) takeover offer, the deal is expected to complete by the end of this month.
The Offer
Avast Plc has confirmed the possible merger between Avast plc and NortonLifeLock Inc. in its latest exchange announcement. The stock price of the company has surged over 16 per cent with the announcement, currently trading at GBX 584.40, up by 15.91 per cent from its previous close.
The possible combination of two companies is likely to be implemented by way of a cash and share offer by NortonLifeLock for the entire issued share capital of Avast Plc. FTSE 100 listed Avast Plc's current market cap stands at £5.2 billion as of 14 July 2021, and the company has received a premium takeover bid of £5.77 billion from NortonLifeLock Inc.
The company said that the combination of two companies would have long-term value for its shareholders and benefit its customers with innovative products.
Avast has further informed that NortonLifeLock will have to either announce a firm intention to make an offer for Avast in accordance must, by not later than 5.00 pm on 11 August 2021, or announce that it does not intend to make an offer for Avast.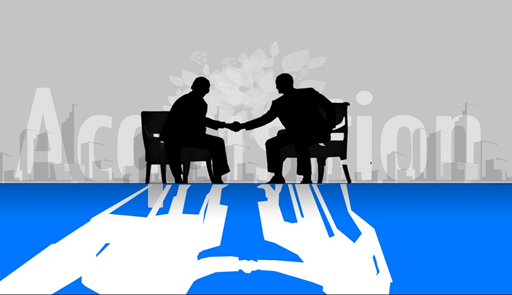 Copyright © 2021 Kalkine Media
Avast Plc researches and develops cybersecurity products for desktop and mobile devices. It operates through two key segments: Consumer and business division and serves close to 435 million monthly active users across 25 countries. The company uses cloud-based machine learning and artificial intelligence to learn and adapt from a stream of data to block cyberattacks.
Avast Plc has the second largest market share in the anti-malware application. The company is listed on London Stock Exchange since May 2018, after its IPO. In July 2016, Avast Plc acquired competitor AVG Technologies for $1.3 billion.
In its first quarter of 2021, Avast Plc generated £171.5 million in revenue, up by 10.4% compared to Q1 of 2020 (Q1 2020 revenue: £155.2 million). Adjusted EBITDA increased 10.3% to £96.72 million, consumer business delivered a major part of revenue growth. In March 2021, the company refinanced its prior loans, further reducing interest costs for the company. In addition, a dividend of 7.9p per share was announced by the company that was paid on 18 June 2021 to its shareholders.
Avast Plc shares, with a market cap of £5.20 billion have given a return of almost 9 per cent to its investors. The 52-week range for the stock is GBX 418/604.50.
NortonLifeLock
The company provides consumer and business cybersecurity software worldwide under the brand name Norton Antivirus. The company was formerly known as Symantec Corporation and changed its name to NortonLifeLock following USD 10.7 billion acquisition by Broadcom Inc., which took place in November 2019.
The company is listed on the New York Stock Exchange and is a constituent of the S&P 500 index. The company operates under the two business divisions: Cybersecurity and Information management, but in 2016, the company sold its information management business to the private equity firm The Carlyle Group.
Overall, the cybersecurity sector in the UK is booming, especially during the work from home scenario. The cybersecurity market in the UK is estimated to be around £8.9 billion, and for further growth of the cybersecurity sector, the UK government has announced a £700,000 fund.