Summary

International Consolidated Airlines Group is expected to buy Spanish airlines, Air Europa for €500 million
The pandemic has resulted in 50 per cent reduction in the price of Air Europa to €500 million
The aviation sector is one of the worst hit sectors during the pandemic. The fleets were grounded for a significant amount of time as the skies were closed. Therefore, the best way to survive was consolidation within the industry and is always on the cards for the sector.
International Consolidated Airlines Group, which owns British Airways, is all set to buy Spanish airlines Air Europa for €500 million. International Consolidated Airlines Group (LON: IAG) originally agreed to acquire the entire issued share capital of Air Europa for €1 billion in November 2019, but the pandemic has resulted in 50 per cent reduction in the price.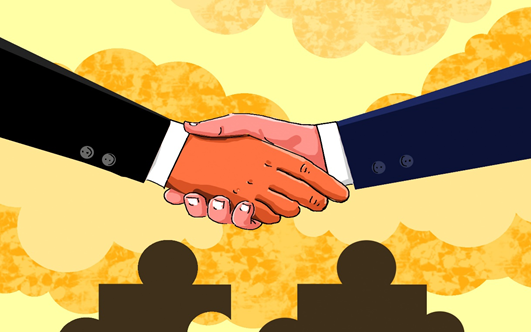 (Image source: ©Kalkine Group 2020)
Under the terms of the Amendment Agreement, the British Airways owner can defer the payment for six years after it acquired all shares of Air Europa from its owner Globalia Corporacion Empresarial SA.
Until the sixth anniversary of the acquisition of Iberia, a brand of International Consolidated Airlines Group, shall not pay €500 million under the amended deal. During the unprecedented crisis, Air Europa had sourced a lot of debt on its balance sheet from Spain's state-owned industrial holding company SEPI.
Also read: British Airways' Owner IAG Says Air Travel Demand Unlikely to Fully Recover Before 2023
The year 2020 was terrible for the aviation sector, a totally unprecedented crisis placed the sector on the verge of collapse. After the initial agreement in 2019, International Consolidated Airlines aimed to buy Air Europa; however, the company was struggling for finances due to travel bans due to the pandemic.
The FTSE 100 airline company announced major job redundancies and was forced to tap investors for €2.74 billion in order to remain afloat during the unprecedented crisis. Moreover, it has been vouching for a price cut on the Spanish airline.
According to some media reports, the deal will not cost a fortune for the British Airways owner. According to the amended agreement, the clause for deferring payment for six years would force the Spanish airline to honour its debt obligations, which it took from SEPI.
IAG believes that the acquisition will result in significant synergies as air travel is expected to recover post the vaccination programmes worldwide. The company has been following a prudent approach and expects minimal cash outflow in 2021. Notably, IAG is yet to receive approval from the European Commission regarding this acquisition, which is expected to happen in the second half of 2021.