Source: GaudiLab, Shutterstock
Summary

ITV's total external revenue fell 16 per cent to £2,781 million for FY 2020 due to the pandemic.
Adjusted group EBITA was down 21 per cent to £573 million for last year, but still better than external expectations.
UK's leading media organisation ITV plc (LON: ITV) announced its financial results for the year ending 31 December 2020 on Tuesday. Its adjusted EBITA (earnings before interest, taxes, and amortization) dropped by 21 per cent to £573 million, which was better than external expectations, said ITV. At the same time, a plenty of green shoots were visible despite the plummeting revenue such as an overhead cost savings of £116 million for the year.
Carolyn McCall, chief executive, ITV, said that even though profits and total revenue were down, the company's financial performance was ahead of expectations, being driven by a strong end to the fourth quarter of last year. However, revenues could be impacted further if the lockdowns continued around the global markets, she added.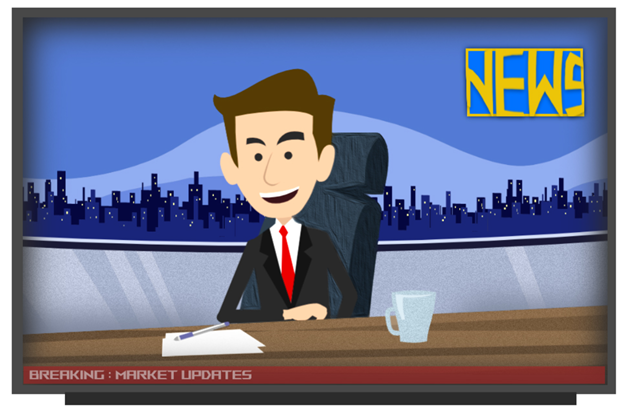 Copyright © 2021 Kalkine Media Pty Ltd.
Also Read: Women's Day: 5 FTSE 100 Companies That Have Female Bosses
Covid impact
The broadcaster's total external revenue fell 16 per cent to £2,781 million for FY 2020 as a result of production disruptions beginning March last year. The total broadcast revenues shrank 8 per cent for the year. Advertising revenue was down 11 per cent for the same period. But the drop in advertising revenue was partly offset by a contraction in the programme budget, said the company statement.
The adjusted earnings per share (EPS) was 10.9 pence for 2020, lower by 22 pr cent compared to the previous year's value.
Also Read: What has led to a faster than expected recovery at ITV?
Growth pointers
ITV's production operations resumed from last summer under its strict safety protocol. The company invested in its creative talent and strengthened its global business, diversifying its customer base. The media house recommissioned Netflix and SnowPiercer for TNT for a third series.
The total advertising revenue for Q4 was up 3 per cent against the same period in 2019. The firm informed that it was developing effective and innovative marketing campaigns to drive growth further.
The company plans to raise its programme budget to £1.1 billion for 2021. Strong performance was delivered from BritBox UK that hit 500,000 subscribers in January 2021. BritBox US subscriptions also rose 50 per cent for FY 2020 as compared to FY 2019.
Stock performance
The company stock (LON: ITV) was trading at GBX 118.30, down 2.63 per cent on 9 March at 9.58 am from the previous day's close. The volume of shares traded were 5,810,468 and the YTD (year to date) return was 10.96 per cent. The company's market capitalisation was £4.9 billion with a 52-week low/high range of GBX 50.06 / GBX 121.90.