Summary

Uncertain times have prompted investors to seek out resilient stocks which can be held on to regardless of external factors.
While no equity linked investment is entirely riskless, some stocks do qualify for long term wealth building investments.
Some of the common long-term features include having high dividend yields and being classified as blue-chip stocks.
Investors are increasingly seeking out resilient stocks to park their money, given the uncertain conditions the world has gone through due to the ongoing public health crisis.
While no equity investment can be considered completely risk free, certain stocks can be considered as long-term investment stocks.
Long term stocks, which can be considered for one's long-term investment tilted investment portfolio, should have certain key features such as:
Blue chip stocks: Blue chip stocks are considered reputable and have a history of reporting robust financial performance. They are also the most mature stocks; thus, they have a lower risk of a company going bust during economic downturns, unlike their younger small cap counterparts or start-ups. The UK's blue-chip index, the FTSE 100 index, houses the leading blue-chip stocks on the London Stock Exchange.
High dividend yield: The goal of a forever stock is to ensure the stock appreciates in value over time or becomes a passive but consistent income stream for the investor. Thus, companies having a long history of making consistent and high yielding dividend pay-outs are prime candidates for being a forever stock.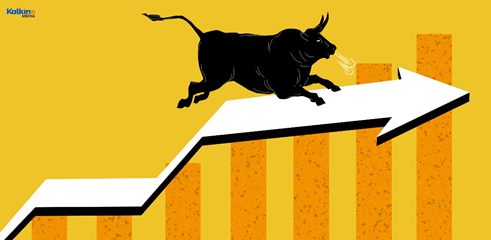 Copyright © 2021 Kalkine Media
Here in this article, let us take a closer look at 5 such FTSE 100 listed long-term stocks:
Unilever PLC (LON: ULVR)
Consumer goods maker Unilever is one of the world's largest fast moving consumer goods (FMCG) companies.
The company reported its H1 2021 results stating that underlying sales growth rose by 5.4 per cent from H1 2020, while its H1 2021 turnover was higher by 0.3 per cent to EUR 25.8 billion.
The company also announced its Q2 2021 quarterly interim dividend of 0.3693 pence per share, which has a payment date of 8 September.
Unilever's five-year average dividend yield is at 3.1 per cent, and its market cap is £105.63 billion as of 22 July 2021.
Also Read: Why Unilever Spin-Off Arecor Therapeutics Is Pinning Hope on London Float
AstraZeneca PLC (LON: AZN)
Pharmaceutical giant Astrazeneca became a household name since the onset of the pandemic due to being one of the earliest companies to receive approval for their covid-19 vaccine.
According to a new study published in the New England Journal of Medicine, the Astrazeneca vaccine was found to be 67 per cent effective against the delta variant, while the Pfizer (LON: 0Q1N) vaccine was found to have an efficacy of about 88 per cent.
AZN's five-year average dividend yield is at 3.7 per cent, and its market cap is £131.04 billion as of 22 July 2021.
Imperial Brands PLC (LON: IMB)
Imperial Brands is among one of the largest tobacco companies in the world. The company recently announced it would increase its dividend pay-out to 21 pence per share, higher by 1 per cent from 2020. The change in the dividend pay-out will take place on 30 September.
Imperial Brands' five-year average dividend yield is at 8 per cent, and its market cap is £14.61 billion as of 22 July 2021.
Also Read: Bargain offer: 3 blue-chip stocks that are down up to 30% in a year
BT Group PLC (LON: BT. A)
BT Group is a UK based global telecommunications giant. The company recently announced, it had invested in US based cybersecurity firm Safe Security.
The company was the largest investor in a US$ 33 million fundraising round and will receive exclusive rights to use and sell Safe Security's product in the UK.
BT Group's five-year average dividend yield is at 7.3 per cent, and its market cap is £18.06 billion as of 22 July 2021.
GlaxoSmithKline PLC (LON: GSK)
GlaxoSmithKline is a global healthcare major headquartered in the UK. The company recently announced that it plans to expand its research and development hub located in Stevenage, which will be developed in 2022.
The move will help create up to 5,000 new jobs in the next five to ten years in the UK.
GlaxoSmithKline's five-year average dividend yield is at 5.3 per cent, and its market cap is £70.93 billion as of 22 July 2021.