Highlights

OptiBiotix's wholly-owned subsidiary ProBiotix Health Ltd will be extending its territories beyond the US, through an extension of the contract with Seed Health.
The new contract is for the production, promotion and commercialisation of Seeds DSO1 product containing Lactobacillus plantarum (LPLDL).
LPLDL helps improve blood lipid profiles and blood pressure by using probiotic research to enhance physical health.
OptiBiotix Health Plc's (LON: OPTI) wholly-owned subsidiary ProBiotix Health Ltd, which is into developing technologies that modulate the human microbiome, has extended its contract with Seed Health Inc. for the production, promotion, and commercialisation of products containing Lactobacillus Plantarum (LPLDL).
According to the original non-exclusive agreement with Seed Health Inc. entered in May 2018, ProBiotix Health Ltd will get to extend its territories for the supply of LPLDL® in SeedTM's DS-01 product, from the US to various other countries in Europe, Asia (excluding India) and Oceania.
TLPLDL helps to improve blood lipid profiles and blood pressure by using probiotic research to enhance physical health by reducing cardiovascular risks and supporting overall heart wellness. DS-01 had received FDA authorisation for an Investigational New Drug in October 2020 for IBS applications, which allowed it to go for the Phase II randomised, triple-blind, and placebo-controlled clinical trial.
Announcing the agreement, Stephen O'Hara, CEO of OptiBiotix, said he is pleased to see the companies go from strength to strength. He said that this agreement would strengthen the already-existing relationship with Seeds Health. He added that this is another example of how the partners are keen to extend their product range into newer territories. He said that this agreement would also help them increase the recurring revenue base and provide a solid foundation for building a valuable and sustainable business.
Related Read: OptiBiotix Health Plc poised to capture the expanding human microbiome market
ProBiotix and its territory expansion spree
ProBiotix Health has been active in extending its territories for LPLDL & CholBiome and has inked contracts with various other health companies in different parts of the world.
Earlier this year, ProBiotix Health had inked an agreement for LPLDL ingredients with Genuine Health to develop a cardiovascular health product in Canada and the US.
Similarly, in July, ProBiotix Health signed a deal with South Korea's Inscobee to distribute CholBiome in the Asia Pacific region.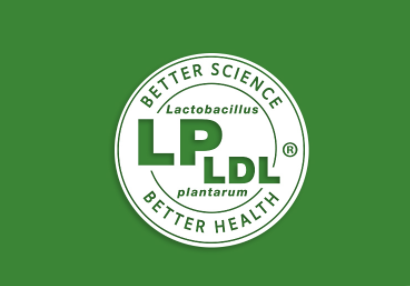 (Image source: Company Website)
Gamut of offerings
LPLDL is extracted from vegetable juices and is a naturally occurring probiotic strain. By using its proprietary OptiScreen technology, the company discovered it could help an individual improve physiological health and reduce the risk of cardiovascular diseases, thereby increasing life expectancy.
Besides LPLDL, the company also offers revolutionary products such as SlimBiome, SlimBiome Medical, CholBiome, , SweetBiotix and WellBiome.
Seed Health, which recently closed a $40m Series A funding round, will be targeting its aim of working on next-generation probiotic and live biotherapeutic applications. Armed with the deal, it will be using the funds for clinical research, health initiatives, microbial stabilisation technologies, and international expansion. With the agreement, Seed Health will be able to expand to broader markets and demonstrate its effectiveness.
Related Read: OptiBiotix (LON: OPTI) – From science to growing sales
OptiBiotix Health is a leading life science company that develops a wide range of products to prevent and manage human diseases. This stream of the life sciences is being considered as the most progressive area in biotechnology research. The Yorkshire-based company, earlier this month, had reported that the total invoiced sales of LPLDL® and SlimBiome® (as an ingredient or final product) in the past six months ending on 30 June was £1.07m, up 44.3% year-on-year basis.