Highlights

Optibiotix Health Plc has been aggressively expanding its presence in China and Asia Pacific markets.
Through several partnerships and agreements with Asian countries, the company has been able to make inroads into Asian markets as well, apart from Oceania, Europe, and the US.
More awareness and research on lifestyle-related diseases in Asian countries would offer the company better future growth prospects.
Optibiotix Health Plc (LON:OPTI), an award winning life sciences company from the UK, has strategically chosen to focus on Asia as one of its primary markets for expansion. Recently, ProBiotix Health Ltd, its wholly-owned subsidiary, signed an exclusive distribution contract with South Korea's Inscobee for CholBiome®.
Optibiotix is making impressive progress in the area of human microbiome research. It creates supplements, active compounds, and products that can help in controlling lifestyle diseases and benefit human health. It is scaling up its operations rapidly, and that is testified by its growing global product partnerships. An exciting pipeline of second-generation products is expected to support the company's future growth ambitions.
Betting big on Asia
The company has entered into a strategic partnership with Pierce Group Asia's subsidiary, Pierce ESIM Pte Limited (Pierce), for the distribution of SlimBiome and LPLDL ingredients to Asia-Pacific market.
Lifestyle-related diseases are the single-biggest challenge of our times. OptiBiotix believes lifestyle changes are increasing demand for cardiovascular and weight management products in the Asia-Pacific region and China.
OptiBiotix also distribute SlimBiome®s through a partnership with Taipei-based MAXCARE Inc. As part of the agreement, MAXCARE would have the rights to commercialise in Taiwan the SlimBiome® technology that helps in weight management.
The company has also expanded its reach to Singapore. In September and later in October last year, OptiBiotix entered into agreements with the Singapore-based UITC for both SlimBiome and Cholbiome. In April this year, it signed a deal with the China-based Compson Biotechnology for LPLDl.
In July last year, the company also entered an agreement with the Philippines-based health and wellness company CTC Group. The contract extends to CTC's operations in Guatemala, Vietnam, Colombia, the Dominican Republic, and Indonesia.
ProBiotix has also extended its contract with Seed Health Inc for the commercialisation, production, and promotion of products that have Lactobacillus Plantarum (LPLDL). ProBiotix has extended the territories in the earlier contract, signed in May 2018, and they would now include Asia (excluding India), apart from Europe and Oceania. ProBiotix would supply LPLDL® for the making of SeedTM's DS-01 product.
Better future prospects
The expansion announcements show that OptiBiotix's business partners are either taking existing product line-ups to newer markets or extending their product range, like Optipharm, Holland and Barrett. The territory extension announcement would help in increasing the recurring revenue of the company. It also highlights the company's effective strategies of diversifying market routes through several partnership deals.
The first-generation weight management and cholesterol-reducing SlimBiome® and LPLDL® products from the OptiBiotix stable are helping the company to generate revenue growth at a low cost. The company has been able to make both its Probiotic and Functional Fibre divisions profitable because of the consistent revenue growth.
Sales have also got a push, thanks to a growing bouquet of agreements and growing partnerships on its existing product line-up. Not just in Asia, the company has managed to make its presence felt in other global markets as well.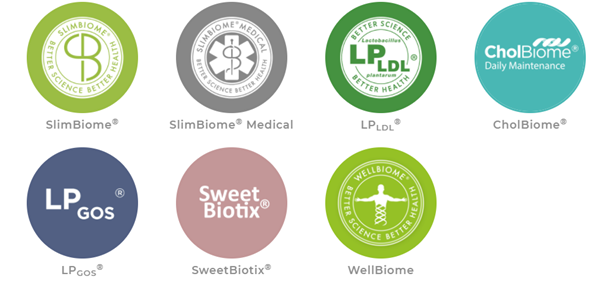 (Image Source- Company Website)
Consolidating revenue
Last year, OptiBiotix achieved a milestone by creating brand recognition in more than 120 countries. Its first-generation products saw a turning point when they captured a commercial position. Through these products, the company aims to establish its credibility in the industry and put to the test its business model.
The second stage of its diversification strategy concentrates on its second-generation product, SweetBiotix®, delivering huge potential. This prebiotic, low-calorie sweetener caters to much bigger markets and can add to the company's future profits and revenue.
OptiBiotix's focus on the Asian market is a clear indication that as more awareness gets generated around lifestyle-related health issues, there would be greater demand for trusted research in these areas to aid a healthy lifestyle. Asia is a potential market for OptiBiotix, and its expanding reach is expected to hasten future growth.