Highlights

Miner Rio Tinto and oil major BP have partnered for a year-long trial of biofuel for the former's marine fleet.
The fuel will lead to 26% lesser carbon dioxide emissions as compared to the standard mining fuel oil.
In a bid to reduce greenhouse gas emissions and reach its target of net-zero by the middle of the century, miner Rio Tinto (LON: RIO) has joined hands with oil major BP (LON: BP.) for a biofuel trial. Under the trial, BP will supply marine fuel for Rio Tinto's marine fleet for a period of 12 months.
As per the official statement, the trial will be conducted on Rio Tinto's RTM Tasman vessel on the Atlantic-Pacific and Transatlantic routes. Rio Tinto also said that it will be one of the longest-duration marine biofuel trials so far and will give details on how biofuels can be used on a wide-scale.
The trial will include a B30 biofuel blend of 30% fatty acid methyl esters (FAME) and very low sulphur fuel oil (VLSFO) manufactured by BP. FAME is a renewable alternative fuel that is produced by recycling cooking oil as well as renewable oil sources. As per the company, this blend will result in 26% lesser lifecycle carbon dioxide emissions in contrast to the standard marine fuel oil.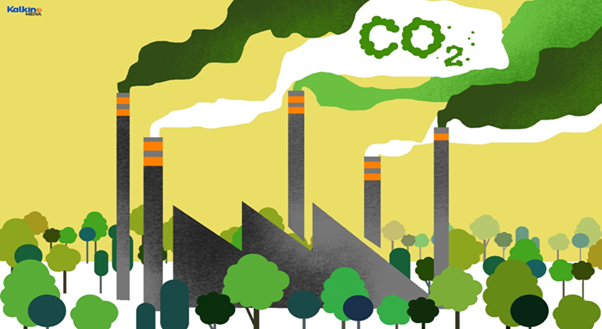 ©2022 Kalkine Media®
The miner, which aims to add net-zero carbon vessels to its portfolio by 2030, said that it can find ways to minimise emissions from its marine fleet using results from the trial.
Share price performance of Rio Tinto
Rio Tinto is an Anglo-Australian multinational firm engaged in the business of finding, mining, and processing minerals. In the last four weeks, its share price saw a downtrend with too much selling pressure.
On Monday, the shares of Rio closed at GBX 5,562.00, 2.07% higher compared to its previous close of GBX 5,449.00 in the previous session. The shares have given a return of nearly -7% to the investors in the last one year. However, the year-to-date return currently stands at around 14%. The company has a market capitalisation of £68,073.38 million, and the earnings per share are 13.03.
Share price performance of BP
The British company is one of the world's oil and gas 'supermajors'. Earlier this month, it reported bumper profits for the first quarter of 2022 despite taking a hit after selling its stake in Russian oil firm Rosneft. The high profits came amid calls for a windfall tax on oil companies in the UK, which is a one-time levy after a company registers unexpectedly high profits due to favourable economic conditions.
The company has a market capitalisation of £80,938.88 million, and its share price has appreciated by 37% over the past year. The YTD returns, on the other hand, stand at 29.74%. BP's shares closed at GBX 428.80 on 23 May 2022.
Note: Note: The above content constitutes a very preliminary observation or view based on market trends and is of limited scope without any in-depth fundamental valuation or technical analysis. Any interest in stocks or sectors should be thoroughly evaluated taking into consideration the associated risks.