Summary

The current flood situation in Canterbury region led towards declaration of the 'state of emergency'.
T&G Global to conduct virtual Annual Meeting for its stakeholders, enabled to raise queries and cast their votes.
On 1 June, Agriculture Minster released NZ$500K fund for the farmers.
Of late, some of the districts like Selwyn, Waimakariri, Timaru and Ashburton, falling in the Canterbury region, are coping with flood. A state of emergency has been declared for Canterbury, situated in the central-eastern South Island.
As a consequence, the farming sector of New Zealand is grappling with difficulties posed by the situation. The Kiwi agriculture sector makes billions of dollars' contribution to the GDP along with numerous employment prospects.
Would the current flood situation prove to be disastrous for the Kiwi farmers and the farmland?
Only time would answer.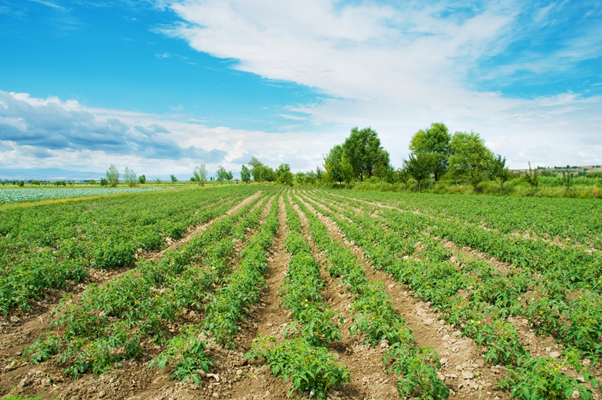 Source © Elnur | Megapixl.com
Amid the unfortunate event, let's check out the few highlights of the NZX-listed agriculture sector stocks.
PGG Wrightson Limited (NZX:PGW)
A market leader in the rural supply chain, PGG Wrightson Limited, notified the market on 13 April 2021 that it had hired Ernst & Young as its new auditor.
PGG Wrightson Audit Committee concluded that Ernst & Young possessed solid expertise in the farming space and is well positioned to take up the task.
On 2 June, at the time of writing, PGG Wrightson was trading flat at NZ$3.360.
Did You Read; 5 Popular NZX Growth Stocks To Explore In May 2021
Seeka Limited (NZX:SEK)
Earlier in May 2021, major kiwifruit cultivator Seeka Limited notified the market about its profile.
As per the Company, ~10% of kiwifruit exported by the nation is cultivated by them. Also, 25% of the kiwifruit crop exported is packaged by the Company.
New Zealand's 25% of around NZ$2-billion kiwifruit crop is managed by Seeka. It is also a big exporter of the NZ avocado. The Company has 2,300 stakeholders, mostly cultivators.
On 2 June, at the time of writing, Seeka was trading up by 0.82% at NZ$4.89.
Did You Miss Reading; Why Are These 5 NZX Stocks Drawing Investors' Attention Today- FPH, SEK, PEB, FWL, AFT
T&G Global Limited (NZX:TGG)
A fruit wholesaler operating in both global and regional markets, T&G Global Limited informed the market of its upcoming virtual Annual Meeting to be held on 23 June this year.
The stakeholders can participate in the online Annual Meeting and would be able to look at the presentations. They could also raise queries and cast their vote from their personal computers or mobile phones.
On 2 June, at the time of writing, T&G Global was trading flat at NZ$2.860.
Do Read; Why To Put 6 NZX Consumer Sector Stocks On Your Watchlist This Good Friday?
Scales Corporation Limited (NZX:SCL)
Varied agriculture business operator Scales Corporation Limited also notified the market about the Annual Meeting to be conducted at The Piano, Christchurch, on 9 June. In case the physical meeting is cancelled, the Company would inform its stakeholders.
The Company would also organise online participation of the stakeholders for the meeting.
On 2 June, at the time of writing, Scales Corporation was trading up by 0.21% at NZ$4.75.
A Quick Read; 5 Interesting NZX Dividend Stocks with at least 4% Yield
Allied Farmers Limited (NZX:ALF)
Agrarian businesses investor Allied Farmers Limited's shares were placed under trading halt on 1 June.
On 2 June, Allied Farmers notified the market that New Zealand Rural Land Company Limited (NZX:NZL) has settled the purchase of dairy assets (notified earlier).
Allied Farmers is 50% owner of New Zealand Rural Land Management Limited Partnership (external manager of NZL).
As a result of the positive update, on 2 June, at the time of writing, Allied Farmers' shares were trading up by 1.75%, at NZ$0.58.
An Interesting Read; 5 Hot Penny Stocks To Explore Before NZ Declares Budget 2021
What is the Kiwi Government doing to help Farmers?
Whenever there is a flood, the farming sector ends up as one of the worst-hit sectors. To date, many people stuck in Canterbury region have been evacuated.
PM Jacinda Ardern examined the flooded regions by air and stated that the winter feed had been impacted.
On 1 June, Damien O'Connor, Agriculture Minister, announced the Canterbury flood as an 'adverse event', implying NZ$500K fund to be released for the farmers who are bearing the brunt of the natural calamity.
Also, NZ$100K through Mayoral Relief Fund for people directly affected by the flood in Canterbury area was announced by Kris Faafoi, Acting Minister for emergency management.